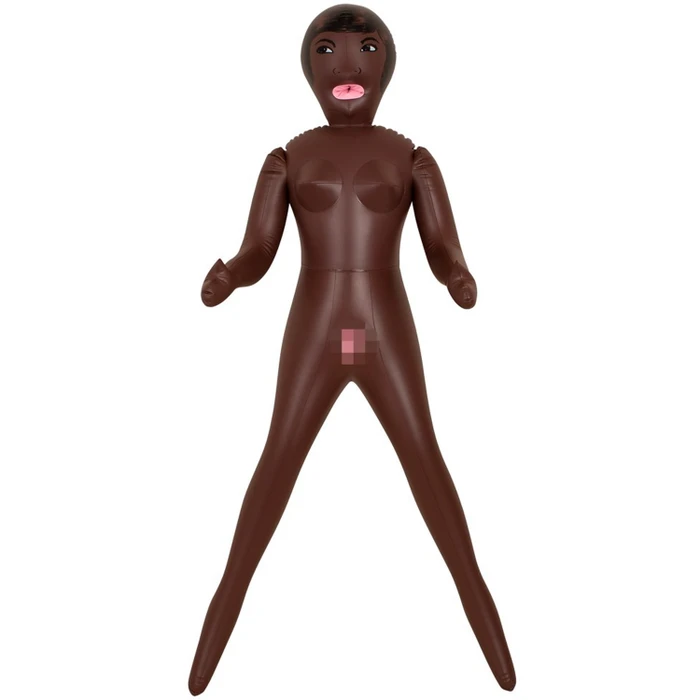 African Queen Love Doll Lolita Doll
In stock
Delivery 3-6 days

Sinful Aqua Water-based Lube 100 ml

Sinful Clean Sex Toy Cleaner 100 ml
Overview
Have you ever dreamt of having sex with an exotic beauty?
The African Queen Love Doll is a dark Lolita doll that can satisfy you whenever you desire.
She has a tight vagina and anal opening and a big pair of breasts you can play with whenever you want!
You can enjoy your African Queen Lolita doll in many different positions. Try and find your favourite!
The doll is inflatable and has a black haired wig.
Brand
You2Toys
Product Weight (g)
304
Full Length (in)
60.63
Inner Depth (in)
5.12
Inner Diameter (in)
0.2
Stretchable Inner Diameter
Yes
Width (in)
10.24
Primary material
PVC
Colour
Brown
Recommended Lube
Water based
Language
French, Danish, Dutch, Spanish, German, English, Russian, Italian
SKU
13149
Customer reviews (0)
Good
It is good
Lasse - 9. may. 2021
Ok
It is good and can be used in all positions
Bent - 4. jun. 2020
Absolutely superb satisfaction !!
Have had this soon for 2 weeks and have used it every day, cannot say anything but a fantastic product !!
Sander Braadl. M - 30. nov. 2016
Afrocan Queen lovedoll
WOOOOOOW what wonderful breasts. It was hard to stop sucking on them.
Mats - 24. apr. 2019
Benefits