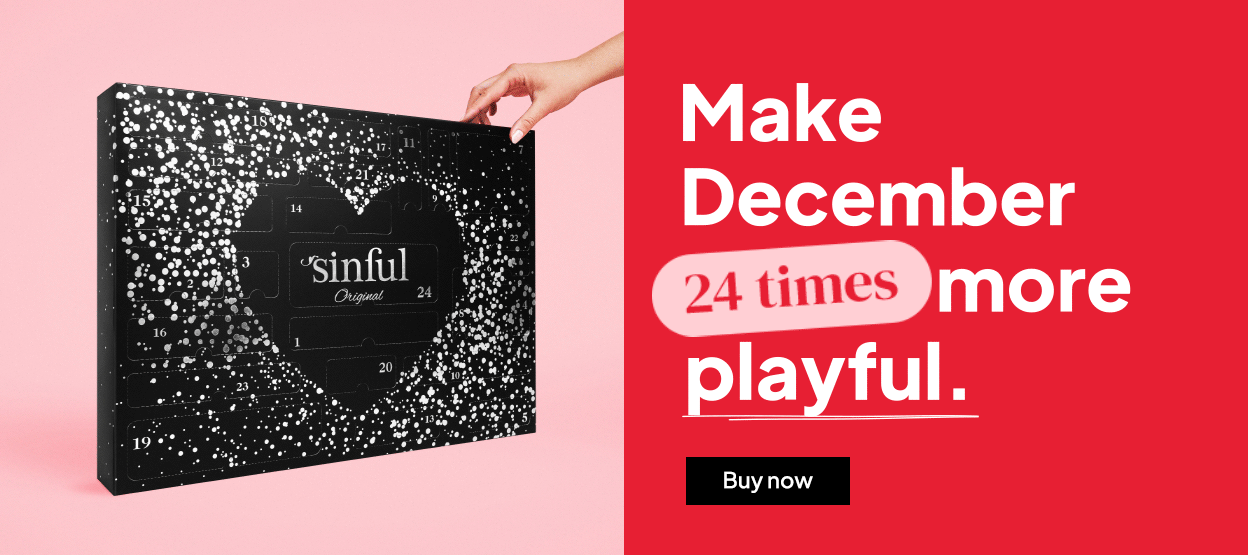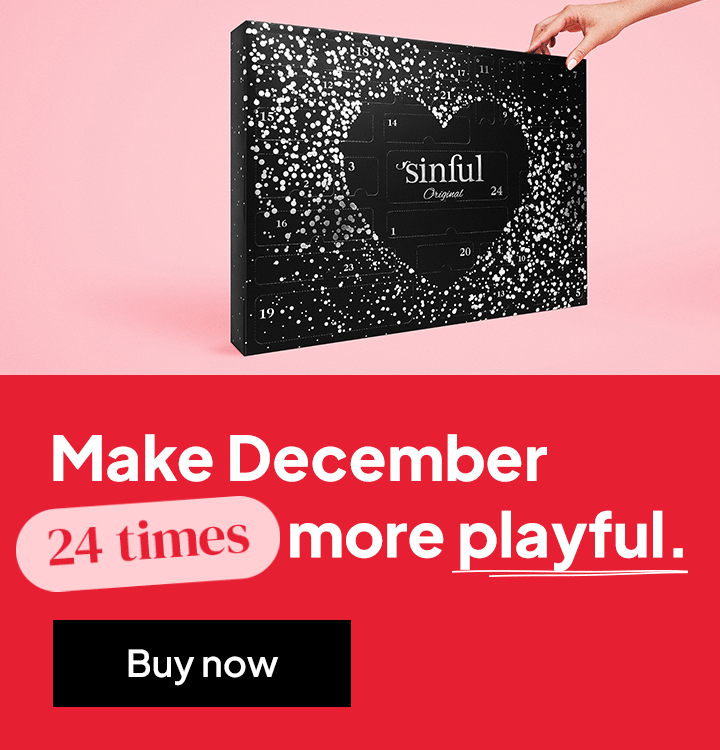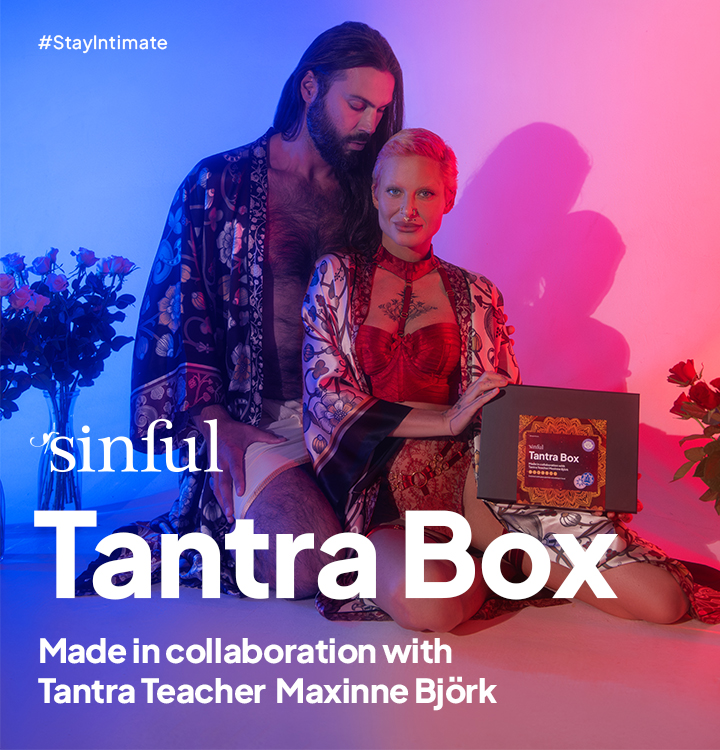 Most popular sex toys this week
Adult Toys from Sinful
Who is Sinful?
Sinful.co.uk is an erotic online shop where everyone should feel welcome. In our selection you will find all kinds of high-quality adult toys, so when you buy vibrators, dildos and cock rings and other pleasure toys from us, you know that you get products made of body-friendly materials at a competitive price. In addition, we also provide prompt and friendly customer care.
Sinful's international team work passionately on our mission to bring more love, play and intimacy to everyday life, and since 2008 we have inspired our customers to have a more playful sex life. We know our products well and will be happy to share information with you when you want to enrich your love and sex life in new, naughty ways.
In our erotic online store, you will find more than 6,000 different, carefully selected products, the quality of which we guarantee. That's why you can always shop from our selection with confidence and be sure that the quality of the products you order is just right. We deliver orders in a discreet package, keep delivery costs low and offer a return policy of up to 365 days.
The world's most popular brands
On our virtual shelves you will find a huge range of adult toys from the largest and most famous brands around the world. When you're looking for something new to spice up your solo play or shared pleasures with a partner, Sinful will have your next favourite. Choose from already familiar brands or put something completely new and exciting in your shopping cart.
Here you will find a large selection of sex toys for women from innovative Womanizer, which has taken the world by storm with its popular clitoral stimulators. Our range is also full of sexy surprises for our male customers. In Sinful's shop, you will find some of the world's best-selling masturbators from the American brand Fleshlight. With well thought-out designs, Fleshlight gives you a realistic masturbation experience every time.
If you're looking for adult toys for couples, we highly recommend We-Vibe, which has over 10 years of experience enriching couples' sex lives. Another brand that has become synonymous with luxury sex toys is LELO. This Swedish brand produces a large selection of products and draws design inspiration from, among others, the fashion and beauty industries.
Varied selection of erotic products
A satisfying and varied sex life is a huge quality of life-inducing asset, and because we are all different in what makes our sex lives satisfying, we strive to take that into account in our selection as well. That's why Sinful's virtual shelves feature a comprehensive collection of quality BDSM toys for both beginners and experienced enthusiasts in the world of kinky play.
Although we specialise in all kinds of sex toys, there is much more to our selection, and we have filled our warehouse with lots of accessories and erotic products that, like adult toys, can create more intimacy and pleasure in life. Private or shared intimate moments also essentially include a wide variety of condoms and lubricants to make the sexual experience even better.
Customer satisfaction is a matter of the heart for us, and we are always ready to help you find exactly the quality product that suits your needs. If you don't know exactly what you're looking for, or if you're having trouble finding the specific product you need for your growing toy collection, don't hesitate to contact our friendly customer service, they know a lot about adult toys and will be able to assist you with expert advice.