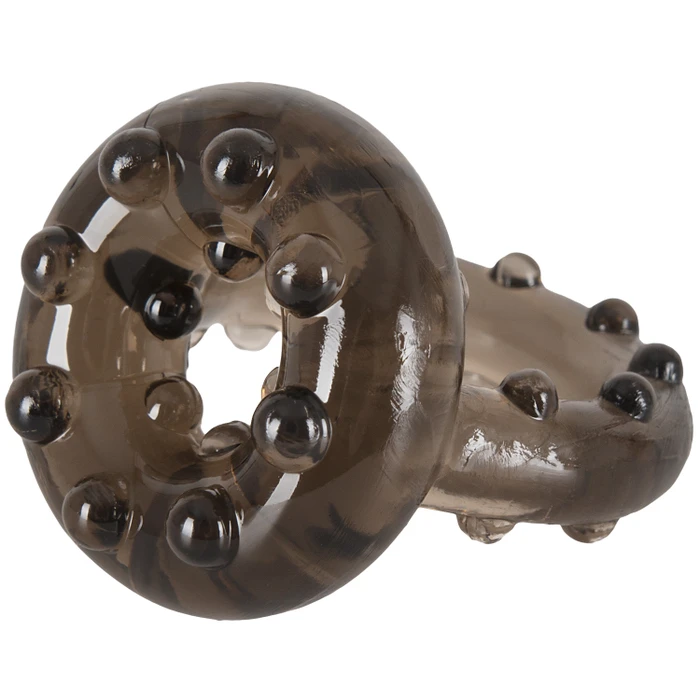 All Star Enhancer Ring for the Penis and Scrotum
In stock
Delivery 3-6 days

Sinful Aqua Water-based Lube 100 ml

Sinful Clean Sex Toy Cleaner 100 ml
Overview
The All Star Enhancer Ring is made especially for men who simply want harder and fuller erections.The cock ring has 2 parts for next level stimulation. One part is placed around the base of the penis, while the second part goes around the scrotum.
With the All Star Enhancer Ring you get a soft and supple cock ring, with great fit. The ring is flexible and stretches to fit most penis sizes.
You can use your cock ring during masturbation or sexual intercourse.
Brand
CalExotics
Sub Brand
Rings!
Product Weight (g)
10
Inner Diameter (in)
0.59
Stretchable Inner Diameter
Yes
Primary material
TPE
Colour
Black
Recommended Lube
Water based
Language
Italian, German, French, Danish, Dutch, English, Spanish, Russian
SKU
14164
Customer reviews (0)
Provides pleasure for longer ;)
Fits well, at least the larger size. Tight fitting and makes the guy last longer and get even bigger. Definitely worth it for both me and the guy.
Omg - 15. jan. 2020
Not that great
Materials of poor quality
Milo - 13. jan. 2020
Awesome
Fantastic product. Squeezes just as it should when ejaculating, which is an incredible feeling.
Jack - 5. sep. 2019
Steer away
The ring around the tongue is too loose, and around the shaft it is too tight. Disappointed.
Lars - 15. apr. 2021
Benefits