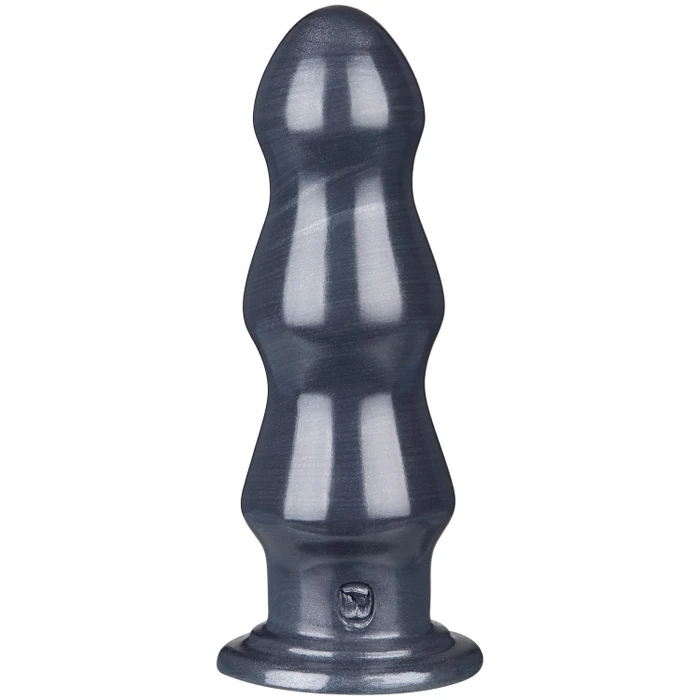 American Bombshell B-7 Tango 6.5 inches
In stock
Delivery 3-6 days

Sinful Clean Sex Toy Cleaner 100 ml

Sinful Anal Water-based Lube 100 ml

Sinful Anal Relax Gel 50 ml

Sinful Soft Comfort Anal Douche
Overview
The Doc Johnson American Bombshell B-7 Tango a big and full-bodied plug that can be used vaginally and anally. It's rounded head makes for comfortable insertion.
It is made with a firm but flexible PVC material which feels fantastic, especially if you also use a water-based lubricant.
With it's "triple ripple"-design, the 3 bumps come in different sizes from 1.5 inch in diameter on the first bump to 2 inches on the last bump, so it can most definitely fill you up.
It is 6.5 inches long in total, of which 6.5 inches is insertable.
It is waterproof and very easy to clean. After use, wash with warm water and a sex toy cleaner for extra hygiene.
Brand
Doc Johnson
Sub Brand
American Bombshell
Product Weight (g)
306
Full Length (in)
6.69
Insertable Length (in)
6.38
Diameter (in)
2.2
Width (in)
2.2
Primary material
PVC
Colour
Grey
Recommended Lube
Water based
Language
English
SKU
14920
Customer reviews (0)
Great feeling
Here you can take total control and insert it at the pace and length you want. Beautiful material and fantastically good design of the wide and narrow places—a ...

Read more
Phosiris - 21. jul. 2019
Nice and big
This anal dildo looks big, but it slides in surprisingly easily after a thorough warm-up. Once it is in place, it stays seated, and you can really feel how it f...

Read more
Jacob - 3. jan. 2019
It's big!
This is very big for a beginner like me. I'm still working on getting over "ball" No. 2. If I were to change it, I would like it to start a little smaller and h...

Read more
GubbenOgKatten - 7. jan. 2021
Physical jerks
Suitably soft and stiff, just start stretching the "elastic band"
A - 28. dec. 2020
A little big but good challenge
Amazing when it slides in over to the next level. Smooth, fit stiff and very easy to clean. The only thing is that it does not have a suction cup. But it's my f...

Read more
Tåmbåy - 23. oct. 2020
Benefits