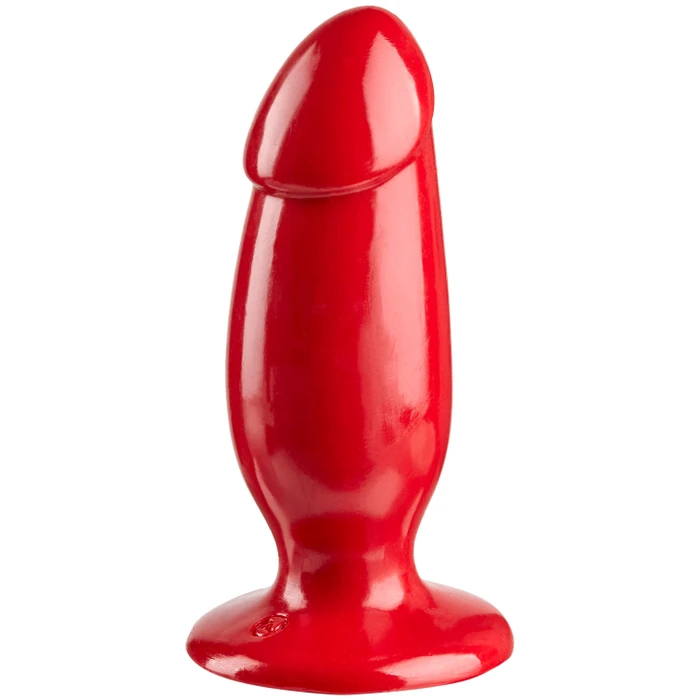 American Bombshell Fat Man Butt Plug 7.5 inches
In stock
Delivery 3-6 days

Sinful Clean Sex Toy Cleaner 100 ml

Sinful Anal Water-based Lube 100 ml

Sinful Anal Relax Gel 50 ml
Overview
Stand up! American Bombshell is ready with a new mission for you, gearing you up with the Fat Man Butt Plug.
This impressive butt plug has a tapered head and smooth body, so that you can insert it up in stages at your own pace and gradually get filled up.
Fat Man has a powerful suction cup for hands-free experimentation. This plug is best for those of you who already have experience with anal play and are in search of an extra kinky experience.
Manufactured in the USA from the well-known Doc Johnson Sil-A-Gel PVC, which is supple and soft.
The full length is 7.5 inches, of which 6.5 inches is insertable. It boasts an impressive 2.5 inches at the widest part.
Brand
Doc Johnson
Sub Brand
American Bombshell
Product Weight (g)
412
Primary material
PVC
Colour
Red
Recommended Lube
Water based
Language
English
SKU
19544
Customer reviews (0)
Smooth and delicious
A delicious and nice big plug. The base of the plug is a little too big to be comfortable with, but it is fine to sit with it for a long time. It slides really ...

Read more
Susanne - 5. nov. 2019
Wow
A proper bandit and a really great one of a kind. It is BIG, but good with lube, some time and training so it is a true toy of pleasure
Phosiris - 15. jul. 2019
A proper anus
A large and full plug in delicious material. Not too soft, not too hard. The suction cup is strong, and the design of the plug makes "Shudder" when it slides ...

Read more
Kenneth EP - 3. jan. 2019
Perfect size and shape
Slides in with great pleasure. Perfect shape and length to stimulate the prostate. Gets so turned on by keeping it inside for a long time.
Petter - 14. nov. 2020
Benefits