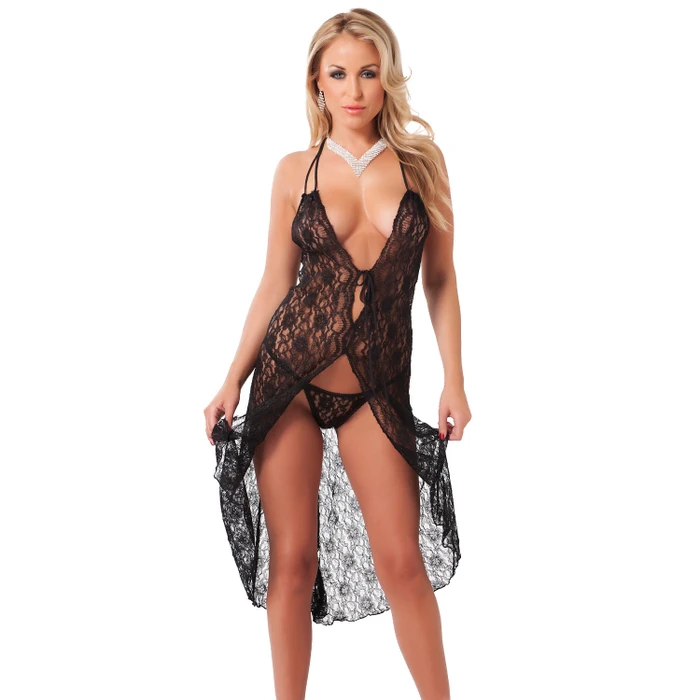 Amorable by Rimba Nightgown with G-String
The product is discontinued. Scroll down to see similar products.
Overview
Are you looking for an erotic nightgown to slip into before bedtime? Then this number from Amorable by Rimba is just the ticket.
The dress is made exclusively from lace so no matter which way you turn, it will be hard to hide your assets from view.
The dress features two thin straps on each side which elegantly intersect over your back and leave your skin almost completely exposed.
There are two laces at the front to close the night dress in elegant little bows and the product comes with a matching G-string.
Available in two One Size models: Standard and One Size Queen.
Customer reviews (0)
Size
Very small in size, poor fit shape, chest sits out to the sides and quality is poor. Seams at bands, thin. Peeled fabric. Thai sizes and China quality De...

Read more
Winnie - 1. jun. 2021
Benefits