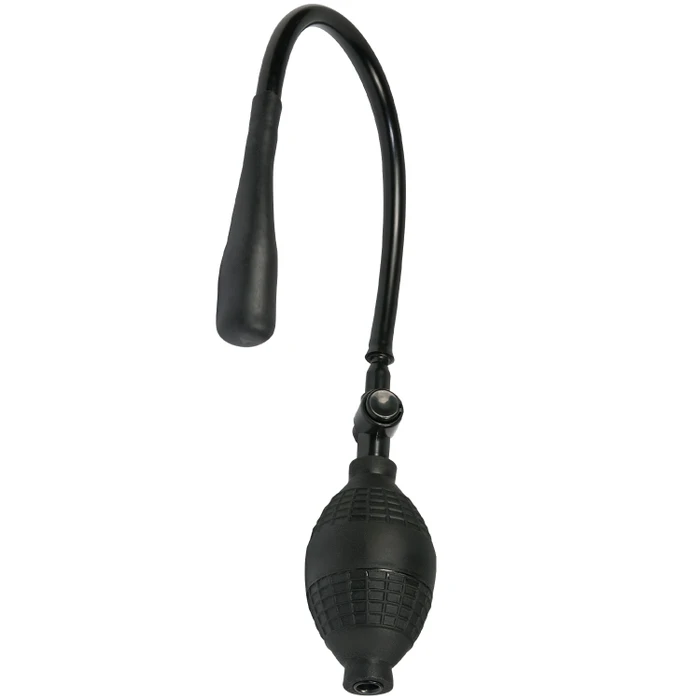 Anal Balloon Black
In stock
Delivery 3-6 days

Sinful Clean Sex Toy Cleaner 100 ml

Sinful Anal Water-based Lube 100 ml

Sinful Anal Relax Gel 50 ml

Sinful Soft Comfort Anal Douche
Overview
An Anal Balloon is a blow-up butt plug, which can get pumped up to three times the size.
The blow-up butt plug is small and sleek and easily glides when inserted in. With the handpump you can pump it up so that it expands inside of you. Pump it up to the size you desire and notice the very satisfying feeling you will experience.
You can easily close the air by pressing the side of the pump.
Brand
You2Toys
Sub Brand
Bad Kitty
Product Weight (g)
60
Full Length (in)
13.78
Insertable Length (in)
3.15
Diameter (in)
0.39
Width (in)
0.39
Primary material
Latex
Colour
Black
Recommended Lube
Water based
Language
Dutch, Spanish, English, German, Danish, Italian, Russian, French
SKU
12677
Customer reviews (0)
Great feeling
Have used this anal balloon at Sinful - probably hot toys and good quality, better than others from abroad. Can withstand a lot, but must be washed thoroughly a...

Read more
Leather chap - 28. dec. 2020
Good quality
A good material. Easy to use. With this anal balloon you can regulate how much and how little you want it to be. What `mood`one is in now.
Marianne Rasmussen - 10. sep. 2012
A flexible solution
The product does what it promises with relative simplicity, the "balloon" is pumped up to full size with a couple of pumps, the specimen I received was inflated...

Read more
T - 11. jun. 2015
Benefits