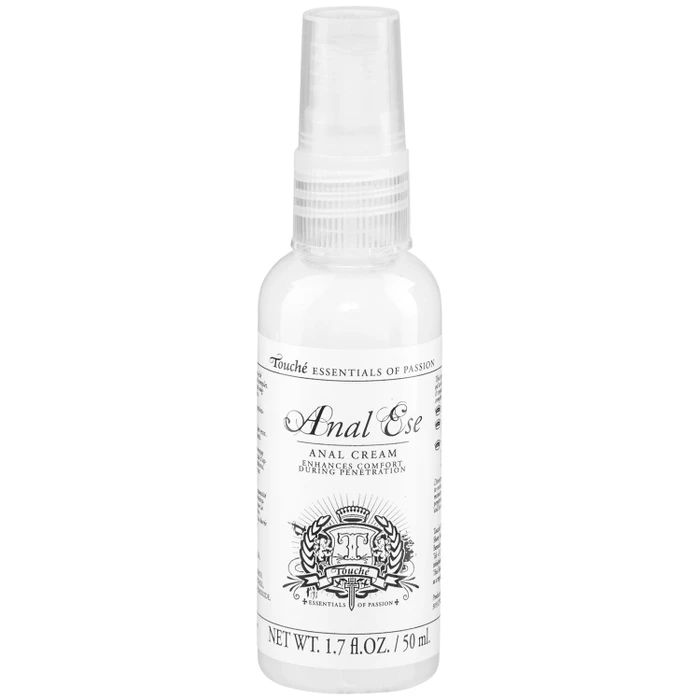 Anal Ese Anal Cream
In stock
Delivery 3-6 days

Sinful Anal Water-based Lube 100 ml

Sinful Soft Comfort Anal Douche
Overview
The Anal Ese Anal Cream is especially formulated for anal stimulation.
It has a relaxing effect, which creates the optimum conditions for anal stimulation. Your muscles will relax and give you a longer and better experience.
Apply a little Anal Ese cream a minute before you start your anal play for the best experience.
The cream comes in beautiful and discreet packaging that contains 50 ml of cream.
Brand
Touché
Product Weight (g)
65
Volume (ml)
50
Ingredients
Aqua, Glycerin, Propylene Glycol, Hydroxyethylcellulose, Alcohol Denat, Sodium Benzoate, Menthol, Potassium Sorbate, Sodium Hydroxide, Citric Acid
Lubricant Base
Water based
Lubricant Qualities
Relaxing
Colour
Clear
Properties
Vegan
Language
English, French
SKU
12581
Customer reviews (0)
Relaxing cream that makes it easier for beginners
An odourless, discreet cream that is easily applied around the opening. Helps to relax without "numbing away" which would risk being too careless. Fast and disc...

Read more
Johan - 5. may. 2020
Benefits