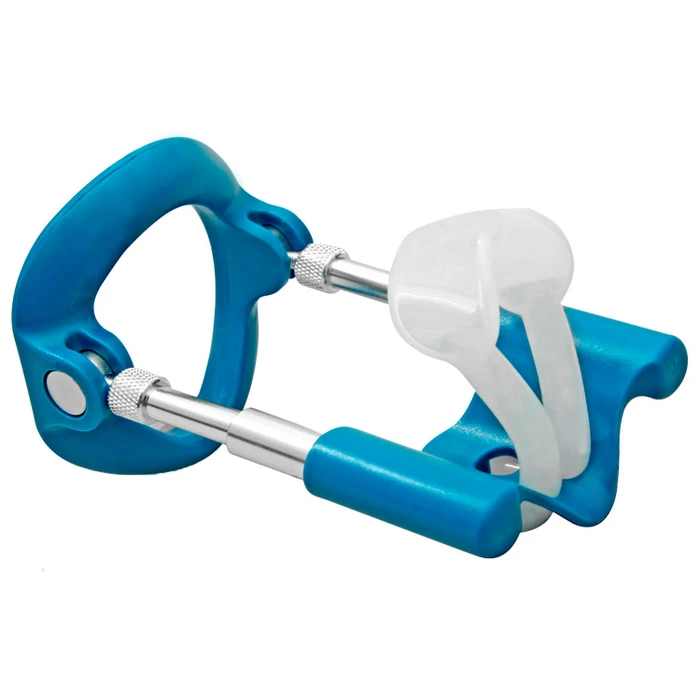 Andropenis Androextender Pro Penis Extender
In stock
Delivery 3-6 days

Sinful Aqua Water-based Lube 100 ml

Sinful Clean Sex Toy Cleaner 100 ml
Overview
The Androextender from Andromedical is a medical penis enlarger that can achieve permanent penis enlargement. The Andro penis extender uses an extraction system that causes the body to form new cells as your penis gradually extends.
The longer you use your Andro extender, the better the results, therefore it is suggested to use it often. Andromedical recommends you use your Androextender 4-9 hours a day, for 6-9 months, depending on how big you wish to become.
If you follow the recommendation usage you can expect an enlargement of up to 0.5 cm per month.
Overall Androextender can achieve an enlargement of up to 4 cm in length, both when erected and when not, as well as up to 1.5 cm wider in circumference.
The enlarger apparatus is easy to set up, and because the apparatus is meant to be used so many hours and so often, comfort is of high priority.
The Androextender package contains: - 1 Androextender apparatus - Medical support throughout the treatment - 2 Androcomfort comfort bands - 2 Androtop foam cushions for the comfort bands - Link to Instruction book in 30 languages - Quick-start guide - E-book with 100 tips.
You get a 15-day satisfaction guarantee from the producer: If you are not satisfied with the Androextender, if you have not gotten use to it or have not had the desired results, you can be refunded a part of the price from Andromedical (see more on the box). 
Brand
Andromedical
Included
Guide, E-book
Inner Diameter (in)
1.65
Stretchable Inner Diameter
No
Primary material
Aluminium
Colour
Blue
Language
German, Arabic, English, Spanish, Italian, Dutch, Japanese, Russian, Danish, Swedish, French
SKU
13599
No one has reviewed this product yet.
Benefits