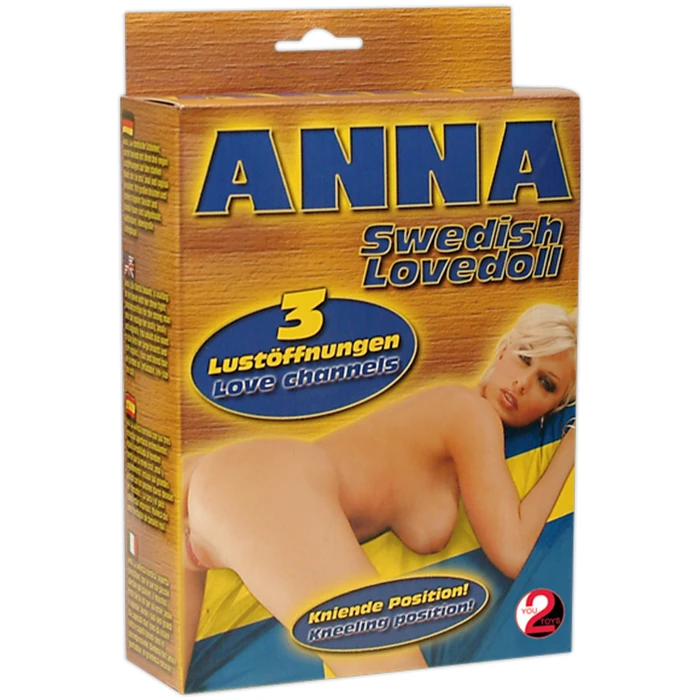 The product is discontinued. Scroll down to see similar products.
Overview
Do you fantasise about a blonde Swedish beauty? A beautiful girl who can indulge and satisfy you?
Swedish Anna is a wonderful love doll with three tight holes. You can therefore be stimulated (and stimulate her...) anally, vaginally and orally. In addition, she has buxom breasts with hard nipples.
The doll has a Scandinavian look with light skin and beautiful blonde hair, which is printed on.
You can enjoy Anna in many different positions.Try and find your favourite!
The love doll is inflatable.
Customer reviews (0)
Good
Super quality
20305 - 23. jan. 2020
Get what you pay for, but liked the doll
Plastic fantastic. Sounds like inflatable summer toys, smells and tastes as well. Since it is a cheap product, the holes are a bit sharp at the edge, but inside...

Read more
Puppegutt - 4. mar. 2020
Sex doll
This sex doll is fantastic for its price, quite cramped but really nice you can do trust what with it and I absolutely recommend buying it if you do not want to...

Read more
Jaha - 23. jan. 2020
Purchase
The product is such a fiasco.
Iraq - 8. sep. 2019
Swedish Lowedoll
Amazingly good; I recommend it from the perspective of price
Miku - 31. jul. 2018
Benefits