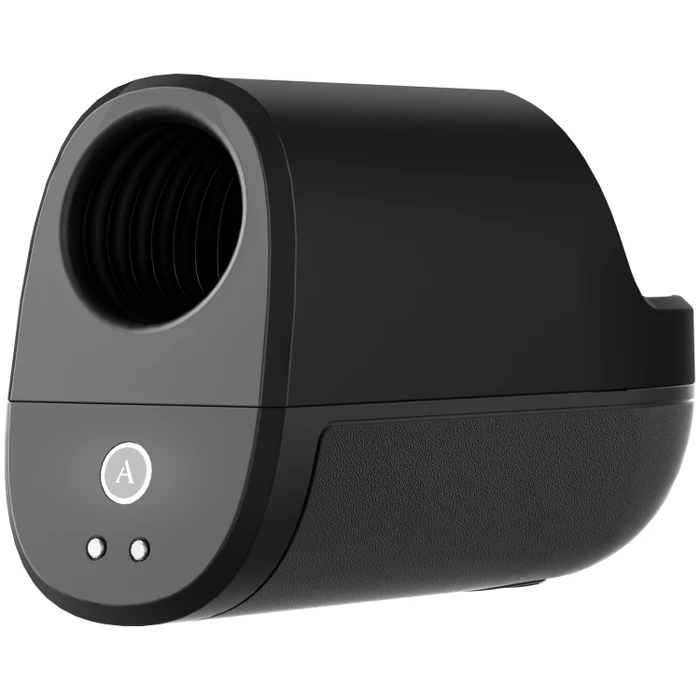 Arcwave Ion Masturbator
In stock
Delivery 3-6 days

Sinful Aqua Water-based Lube 100 ml

Sinful Clean Sex Toy Cleaner 100 ml
Overview
As a first of its kind, the Arcwave Ion will give you wilder and more intense orgasms than you've ever dared to dream of! 
For years, women alone have enjoyed the popular pulsating pressure wave technology - but with the Arcwave Ion we are happy to announce that those days are over! It is finally possible for men to enjoy the heavenly, wavy sensations too.
This clever masturbator uses the patented PleasureAirTM technology, which, together with the intelligent touch sensor, stimulates the shaft with divine airwaves right where it feels oh, so good - the frenulum. Combined with the inner ribbed structure, which massages the penis, you are sure to get the ultimate masturbation experience.
But it doesn't stop here! The Arcwave Ion is not merely a superb source of pleasure - it is also incredibly well designed with a sleek and modern look. It oozes quality and is made with careful attention to detail.
This applies also to the functional mount that works as both charger and dryer. It is perfect for when you have cleaned your Arcwave Ion with a sex toy cleaner and rinsed it with water. To make it even better, the masturbator is completely waterproof and therefore extra easy to clean. You simply twist the two parts in each their own direction and click it open.
The Arcwave Ion is coated with the silkiest of silicone that makes for an extra hygienic, durable and extremely pleasurable experience. 
Brand
Arcwave
Product Weight (g)
355
Full Length (in)
5.51
Inner Depth (in)
3.43
Diameter (in)
3.27
Inner Diameter (in)
1.3
Stretchable Inner Diameter
Yes
Power Source
USB-charger
Playtime (min.)
60
Vibration Speed(s)
8
Primary material
TPE
Colour
Black
Recommended Lube
Water based
Language
English
SKU
23331
Customer reviews (0)
Bad
Very poor. I do not understand at all how it should be able to get one to orgasm. Yes, the feeling is nice, but after 1–3 minutes it just starts ringing and can...

Read more
spedder - 4. jun. 2021
A good experience
I manage to get there way too fast, so it works. But you barely manage to enjoy the vibrations before you orgasm ... so if you want more enjoyment out of it, I ...

Read more
Leif - 19. apr. 2021
Love it!
This is worth every penny - good material and insanely delicious vibrations, it gives me deep and powerful orgasms every time. Recommended!
Ola - 7. jul. 2021
Woooow!
Tried a lot of different toys and all the others are about either having an orgasm through penetration or vibrations .. Before the purchase I read a lot of revi...

Read more
Satisfied - 13. jun. 2021
Top!
One of my first toys. I have bought many since then in search of more thrills, but nothing has given me better orgasms than this one!! Satisfyer for men product...

Read more
The snail - 11. jun. 2021
Benefits