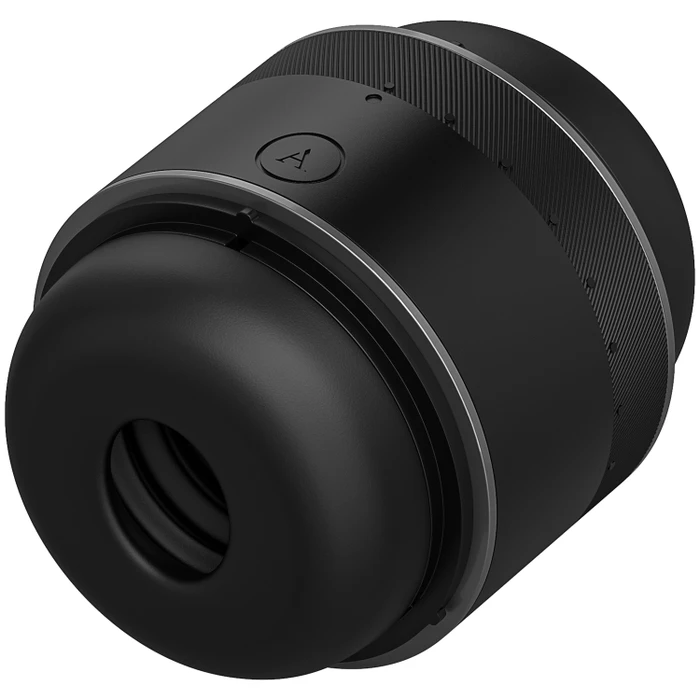 Arcwave Voy Compact Stroker with Tightness Adjustment
In stock
Delivery 3-6 days

Sinful Aqua Water-based Lube 100 ml

Sinful Clean Sex Toy Cleaner 100 ml
Overview
Hold tight and prepare to embark on a potent penis-pleasing adventure with Arcwave's Voy, a pleasureful stroker with a tightness adjustment system. Voy is a compact case with a silicone sleeve ready to engulf your penis in a superbly tight grip.
Remove the protector lids at both ends of the case, apply a dash of water-based lube to both your penis and the inside of the sleeve and enjoy a special kind of hand-job expertise. The case fits easily in the palm of your hand, allowing you to stroke, thrust and glide with ease.
Want a loose embrace that allows you to thrust with vigour? Or perhaps a tight fit suits you better, allowing the sleeve's rippling waves to bless you with textured sensations? You can shift between the multiple tightness levels by simply twisting the case, allowing you to find the squeeze that pleases you best.
The smooth silicone is durable to assist you on many adventures to come, and its compact design makes it a discreet travel companion.
Clean both the outer case and the inner sleeve with warm water and mild soap or sex toy cleaner. Let it air dry before storing.
Brand
Arcwave
Product Weight (g)
376
Included
Water-based Lubricant sample
Full Length (in)
4.53
Inner Depth (in)
4.13
Diameter (in)
3.35
Inner Diameter (in)
1.57
Stretchable Inner Diameter
Yes
Ingredients
Aqua, Glycerin, Xanthan Gum, Benzyl Alcohol, Sodium Benzoate, Citric Acid, Potassium Sorbate
Primary material
ABS-plastic
Colour
Black
Language
Lithuanian, Swedish, Chinese, Korean, Spanish, French, Estonian, Latvian, Albanian, Hungarian, Turkish, English, German, Danish, Italian, Dutch, Slovakian, Finnish, Norwegian, Mandarin, Polish
SKU
26795
No one has reviewed this product yet.
Benefits