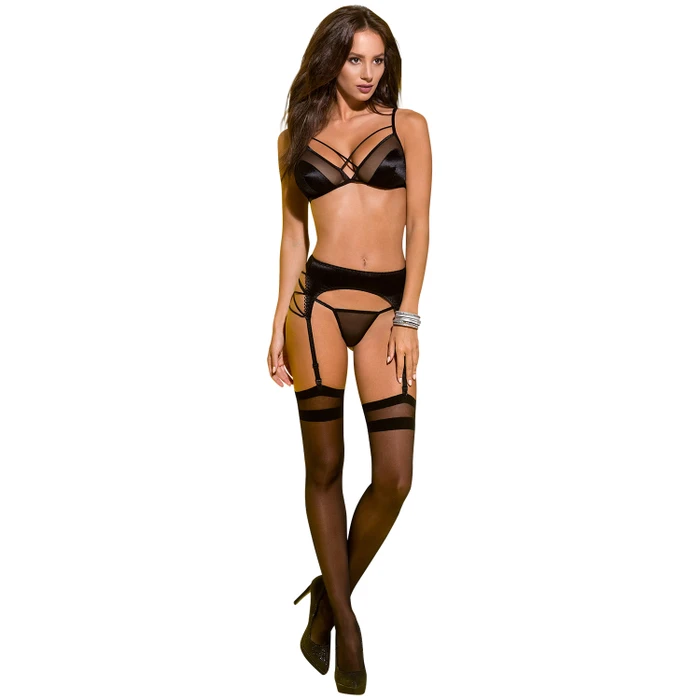 Avanua Quella Bra and Suspenders Set
The product is discontinued. Scroll down to see similar products.
Overview
Are you on the hunt for a lingerie set that will unleash your inner seductress but without lace, bows and all those other classically feminine embellishments? Then this gorgeous Quella Set from Avanua is just what you're after.
This set boasts a modern and minimalist look characterised by clean lines and good materials. Lace is swapped out for shiny satin contrasted against a kinky and transparent mesh fabric which offers a glimpse in at the goods underneath.
Straps overlap on the breast and at the hips, invoking the sexiness of a corset and calling attention to your cleavage and your feminine figure.
The set consists of a bra, a mesh G-string and a suspender belt. All of the components are made from a stretchy and comfortable blend of polyester, polyamide and elastane.
To complete this sexy femme fatale look we recommend combining with a long pair of seductive stockings.
No one has reviewed this product yet.
Benefits