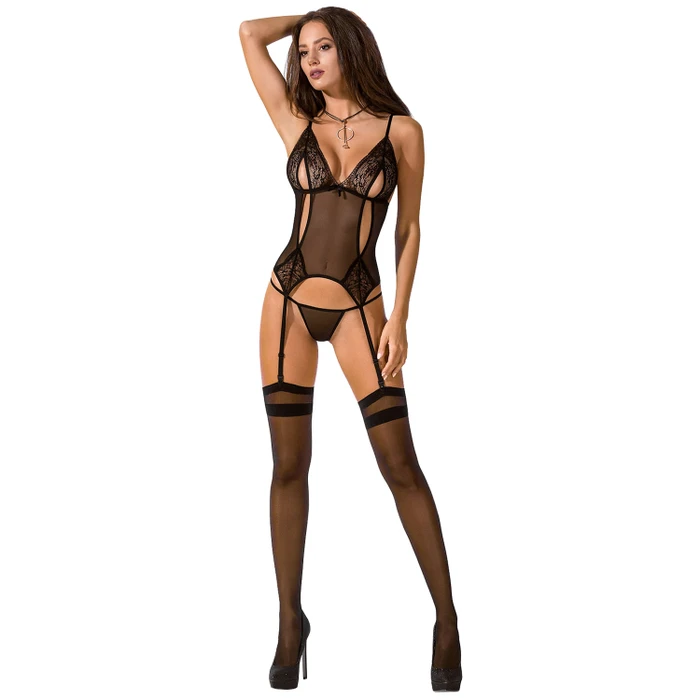 Avanua Vendi Peekaboo Corset Set with Suspenders
The product is discontinued. Scroll down to see similar products.
Overview
Revamp your peek-a-boo game in this Avanua Vendi peekaboo corset set with suspenders. Mesh and lace alluringly wrap around your curves with slits revealing teasing glimpses of what hides underneath.
The Vendi corset features lace bra cups with peekaboo slits - or tantalising peepholes - making it ideal for playful nights of sexy seduction. Mesh covers your midriff with a slit and lace design to accentuate the curve of your hips. The straps and thong are truly skimpy to allow more of your body to shine.
Use the suspender straps to attach black stockings (not included) to amp up your naughty look even further.
No one has reviewed this product yet.
Benefits