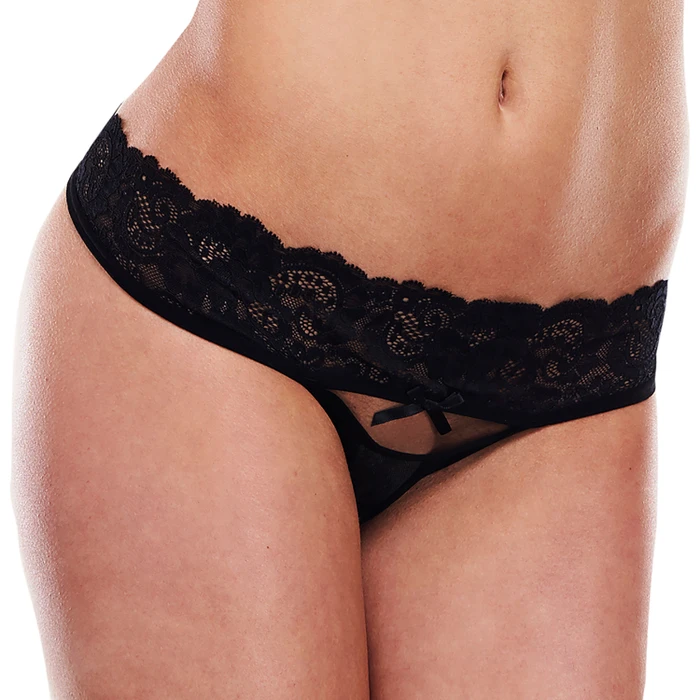 Baci Open Back Lace Panties
The product is discontinued. Scroll down to see similar products.
Overview
Give your bum some time in the spotlight with these sexy Baci Open Back Lack Panties.
Perfect for those who want to draw eyes back towards their derrière and let it steal all the focus for once.
These panties feature a wide lace band at the front and an open back which reveals and accentuates your rear. A dainty satin bow makes for the perfect complement on top.
Combine with your favourite bra or a lightly transparent slip dress to complete the look. Or go all the way and surprise your partner in these panties and absolutely nothing else.
The open back panties are made from a soft and stretchy material for a nice and comfortable fit.
No one has reviewed this product yet.
Benefits