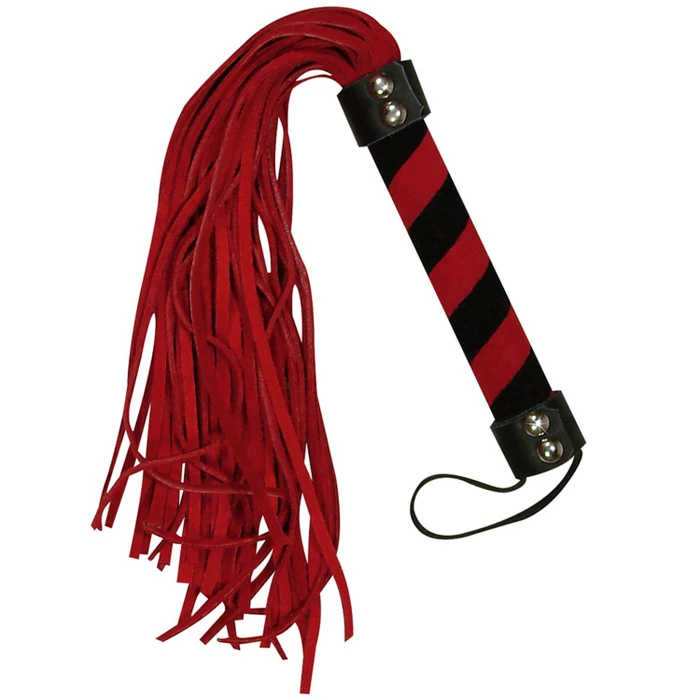 Bad Kitty Flogger 15 inches
In stock
Delivery 3-6 days
Overview
For you who's in search of a stunning flogger for gentle grazes and sensual slaps, look no further, Bad Kitty has the answer.
The many soft fronds har made from suede-like split leather, and can both be used titillate and punish, depending on the mood and occasion.
The Bad Kitty flogger is great for the curious who hasn't felt the shame of gentle bondage, and for you who already enjoys a good smack and the intimate feeling of dominance and the surrender of control.
Beautiful two-coloured handle and a full length of 15 inches.
Brand
You2Toys
Sub Brand
Bad Kitty
Product Weight (g)
85
Primary material
Split Leather
Colour
Red
Language
Danish, English, French, German, Italian, Russian, Dutch, Czech
SKU
18005
Customer reviews (0)
Mega nice
Naughty purple colour
Erna - 19. apr. 2020
Super hot flogger
The flogger is good and durable, has a nice material, as well as a nice colour. It gives a good "slap" and leaves some fine marks. We are very happy that we ...

Read more
Julie - 29. nov. 2019
Hot
Super hot to hold and looking forward to trying it.
Michelle - 22. jan. 2019
Benefits