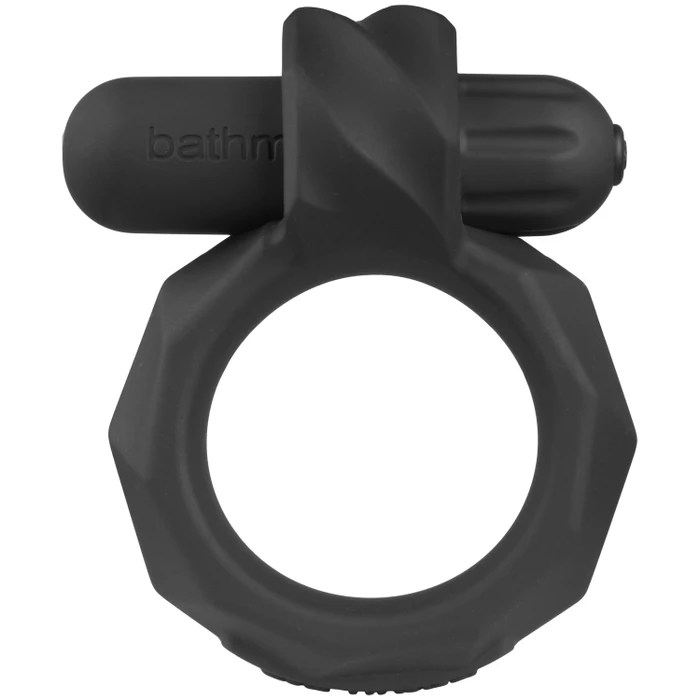 Bathmate Maximus Vibe 45 Cock and Ball Ring
The product is discontinued. Scroll down to see similar products.
Overview
Max out on the rubbing bliss between you and your bae with the Maximus Vibe 45 from Bathmate. The cock and ball ring sits at your root with a bullet vibrator as its crown, generously distributing the buzzing bliss between you.
Slide the thick ring down your shaft and place it behind your balls for a lovely grip around all of your bits. Place the bullet in the loop on top to turn your standing friend into a vibrating super-pleaser. You'll revel in the feel of the rumbling buzz on your dong while treating your darling to delicious clitoris thrills.
Let the range of potent vibrations assist you in all-night loving, sure to end in a heavenly bang.
Clean your vibing ring with warm water and mild soap or sex toy cleaner.
No one has reviewed this product yet.
Benefits