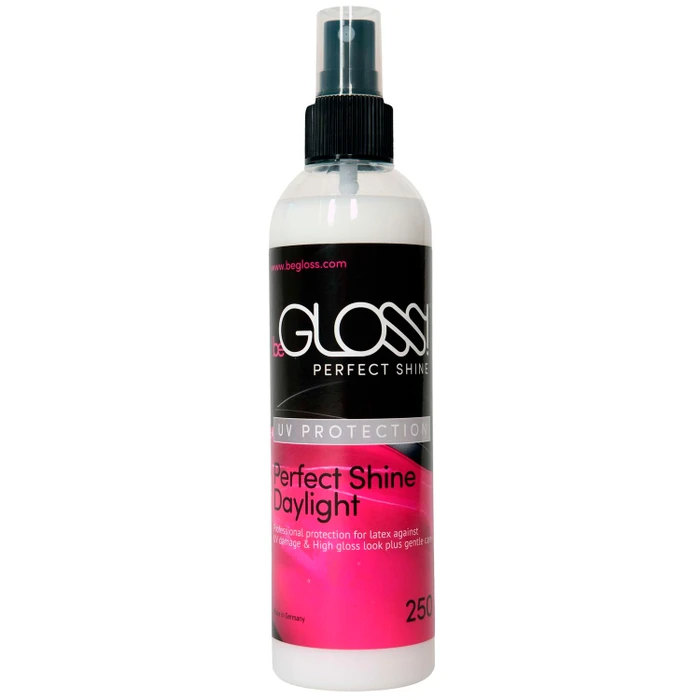 beGLOSS Perfect Shine Daylight UV Protection 250 ml
In stock
Delivery 3-6 days
Overview
Do you need to take your favourite fetish outfit and air it out outside? Then remember beGLOSS Perfect Shine Daylight UV Protection.
The perfect care product for latex. Apply a little Perfect Shine Daylight to your outfit, so it doesn't get ruined by the suns' harmful UV rays.
For extra shine you can polish your outfit with a lint-free cloth, for example the specially developed beGloss Wipe Polish cloth, which is sold seperately.
On top of giving the perfect shine and UV protection, treatment with beGLOSS also stops your outfit sticking together when it's not in use. It also keeps the material extra soft and prolongs durability.
Can be used on all forms of latex and rubber products.
Brand
beGLOSS
Volume (ml)
250
Ingredients
Isotridecanol, 2-octyl-2h-isothiazol-3-on
Colour
Clear
Properties
Vegan
Language
English
SKU
21177
No one has reviewed this product yet.
Benefits