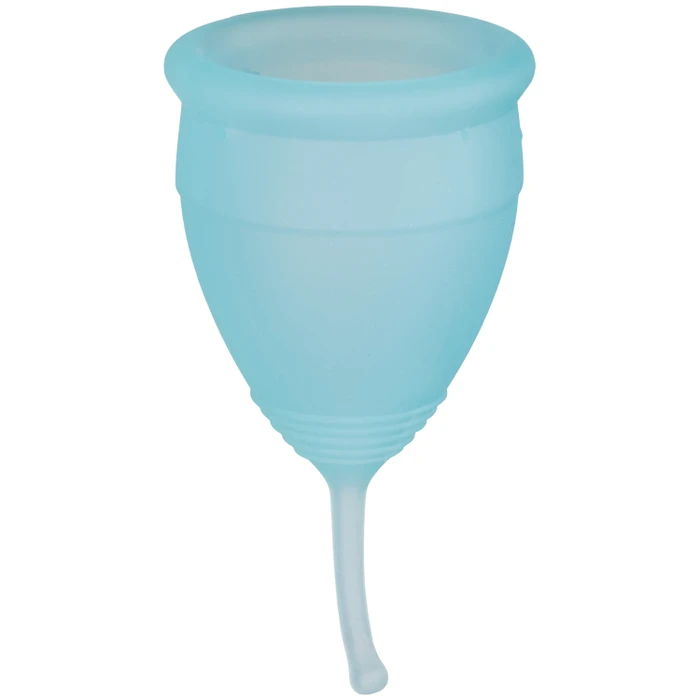 Belladot Evelina Menstrual Cup
In stock
Delivery 3-6 days

Sinful Clean Sex Toy Cleaner 100 ml
Overview
The Evelina Menstrual Cup from Belladot is a comfortable and practical alternative to tampons and sanitary towels. Better for you, your purse and the environment.
The soft silicone cup is placed up in the vagina, where it collects your menstrual blood. Thereafter, you can empty and clean it when need be. Completely without unpleasant smells!
The cup is easy to insert. You fold it together, insert in and when you let go it will fold out, sitting well and safey, without you feeling it.
You can use the cup both during weak and heavy bleeding, and you can even swim, practice sport and sleep with it. The cup is hypoallergenic and latex free.
Evelina is available in 2 models: S/M for women under 30, who have not given birth vaginally and M/L for women over 30, or has given birth vaginally.
Did you know that 9 out of 10 women who have tried a menstrual cup has said they will continue to use it and recommends it to others. 
Brand
Belladot
Product Weight (g)
15
Capacity
27
Size
S/M
Primary material
Silicone
Colour
Blue
Recommended Lube
Water based
Language
Swedish, English, Spanish, Finnish, Danish, German, Norwegian, Italian, French
SKU
18237
Customer reviews (0)
Super happy
I will never go back to sanitary pads and tampons, this cup is amazing! 12 hours without leakage and even room for more + a simple design that makes it easy to ...

Read more
Satisfied - 2. may. 2019
Benefits