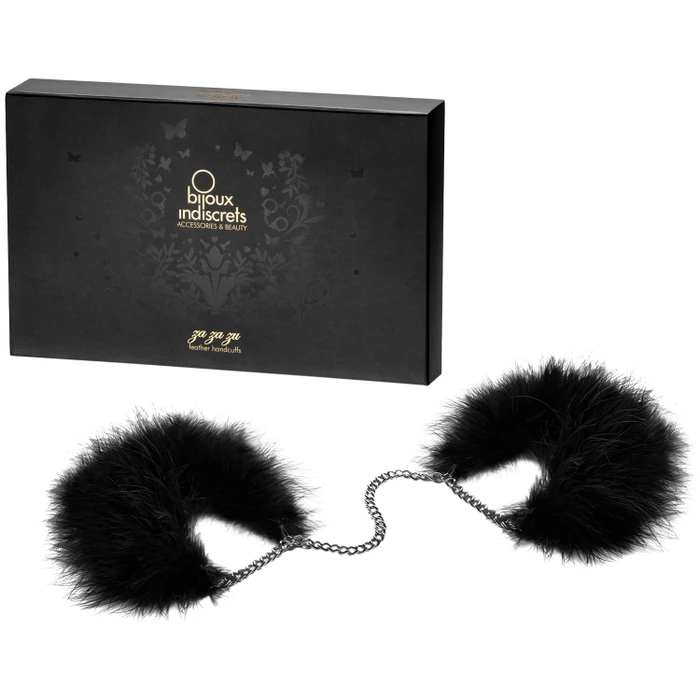 Bijoux Za za zu Feather Handcuffs
In stock
Delivery 3-6 days
Overview
Za za zu feather-handcuffs are made from soft marabou feathers.
The handcuffs weigh very little, which makes them soft and comfortable to wear.
Za za zu feather-handcuffs are ideal for sensual seduction and gentle role-play. Za za zu is not meant for hard play but more as symbolic jewelery.
Za Za Zu can also be worn as jewelery. Place your Za za zu firmly around your wrist, tie the chain around the wrist and fasten the hook. Your Za za zu will simply look like an innocent feather bracelet.
Brand
Bijoux Indiscrets
Product Weight (g)
22
Full Length (in)
23.23
Circumference (in)
5.91
Stretchable Circumference
Yes
Primary material
ABS-plastic
Colour
Black
Language
Chinese, English, French, German, Spanish, Italian, Russian, Dutch, Portuguese, Arabic
SKU
10023
No one has reviewed this product yet.
Benefits