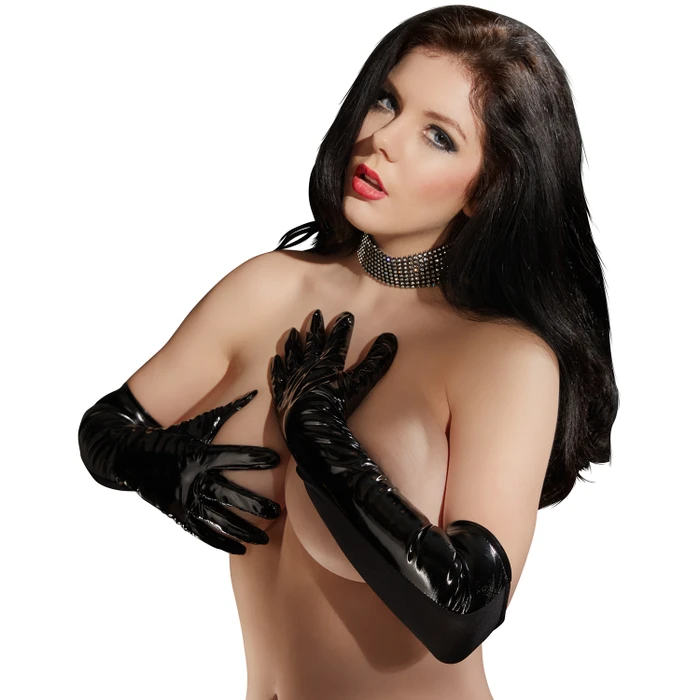 Black Level Long Lacquer Gloves
In stock
Delivery 3-6 days

beGLOSS Special Wash for Vinyl 250 ml
Overview
Long lacquer gloves that reach up to the middle part of the upper arms.
The gloves are longer at the back than they are at the front on the upper arm.
Perfect for an erotic evening at home or at a party. Wear together with a kinky dress in latex or lacquer.
The gloves have an elegant and shiny lacquer surface. Wash and store separately in order to preserve the gorgeous lacquer surface. This will help prevent other textiles from bleeding onto the garment and vice versa.
Brand
Black Level
Size
S
Primary material
Polyester
Colour
Black
Washing Instructions
Wash seperately, Do not tumble dry, Do not iron, Do not bleach, Hand wash in cold water
Language
Danish, English, French, German, Spanish, Italian, Russian, Dutch, Czech
SKU
13196
Customer reviews (0)
Yes please!
They just fit really well! Super sexy and naughty to see her with them on (along with all the other items with the outfit) remember lube for touching.
The husband to the wife - 29. jul. 2020
Product review
They were good
Sųren Kjęr Jųrgensen - 22. apr. 2020
Great for hand jobs
They are kinky to look at, and combined with lube, it's great when the lady gives a hand job with them on. It gives just a little extra compared to without glov...

Read more
Mr. M - 15. jan. 2016
ORGASM GUARANTEED !!
They are just SO great and naughty to use / wear .... It comes not only every time but EVERY single time -------> orgasm ;-) The only minus is they take a lo...

Read more
Miss G - 5. oct. 2013
Fits perfectly
I chose a size large and they fit perfectly both up the arm and down the fingers. I recommend girls up to a size medium should choose a Small and the rest Larg...

Read more
M.N. - 4. may. 2013
Benefits