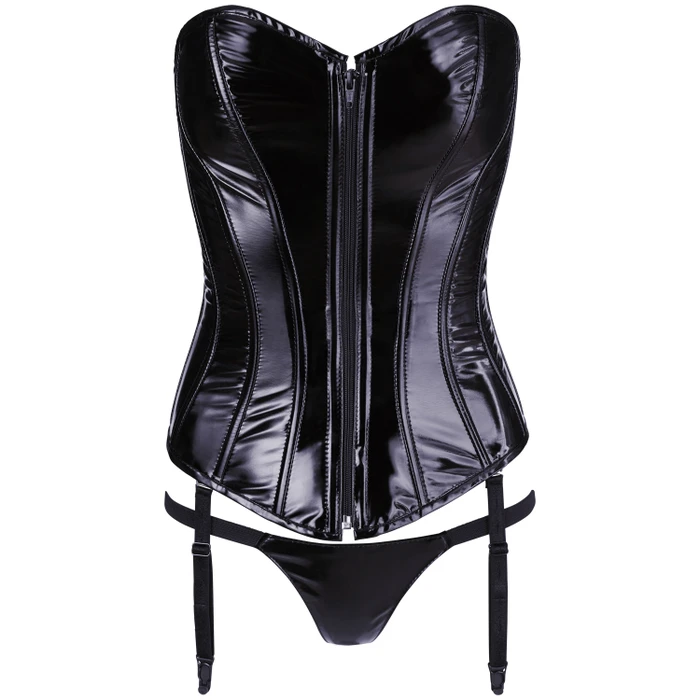 Black Level Vinyl Corsage - L
The product is discontinued. Scroll down to see similar products.
Overview
Get unrestrained enjoyment from being restrained in this translucent corsage from Cottelli's Bondage series and get ready to fulfil your dom(me)'s every whim. Attach the collar around your neck, hide your eyes behind the sash, attach the cuffs around your arms or wrists and wait for orders. They are sure to please you both.
The corsage made of powernet is lined with soft bones covered with matte material. At the back there are two rows of hook fasteners, so you can adjust the fit. A belt made of the same matte material runs around the waist for that sexy accentuation of your natural curves. There are also 4 adjustable suspender straps sewn into the hemline.
On each side there is a metal O-ring sewn into the belt, to which you can attach the included metal chains and matte cuffs. The soft cuffs close with velcro and the chains snap into place with small lobster clasps.
Complete the outfit with the included collar, sash, and translucent g-string and transform your bedroom into a naughty den of iniquity. Stockings need to be purchased separately.
No one has reviewed this product yet.
Benefits