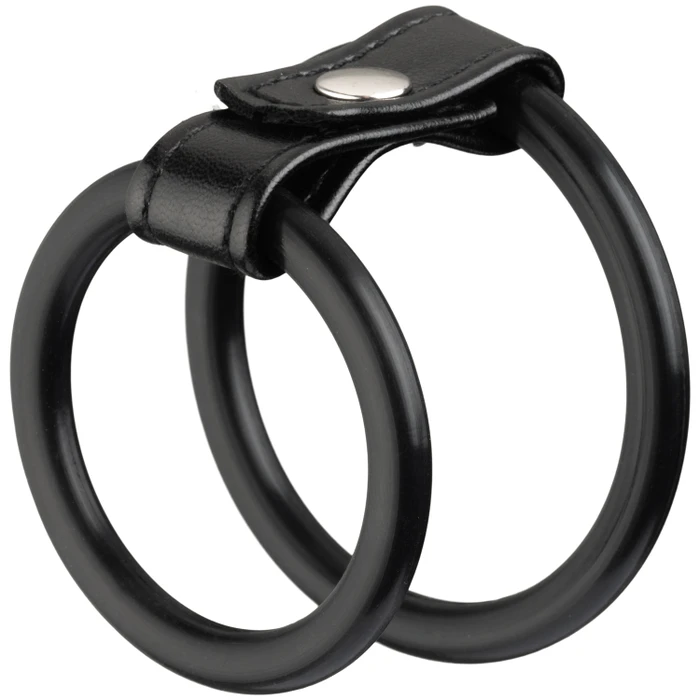 Blue Line C&B Gear Duo Cock and Ball Ring
In stock
Delivery 3-6 days

Sinful Aqua Water-based Lube 100 ml

Sinful Clean Sex Toy Cleaner 100 ml
Overview
Double the fun with this Blue Line duo cock and ball ring that gives you double the pleasure with a tight grip around all of your most sensitive parts.
Boost your erection (and confidence) with these simple rings, connected with a faux-leather strip. Place the larger ring around your penis and testicles, and let the smaller ring surround your penis only. Use lube (water-based or silicone) to help easily slide the rings into place.
The rings are firm with a slight stretch, providing a tight grip around your bits for stimulating sensations. You may just add girth and appear bigger but more importantly, you'll enhance your pleasure experience by lasting longer and delaying that crossing of the finish line to intensify your orgasm.
Utterly functional and elegant, the rings offer a great way to potently boost your solo or couple playtime.
Clean your double stunner with warm water and mild soap or sex toy cleaner.
Brand
Blue Line
Sub Brand
G&B Gear
Product Weight (g)
12
Stretchable Inner Diameter
Yes
Primary material
PVC
Colour
Black
Recommended Lube
Water based
Language
English
SKU
26177
No one has reviewed this product yet.
Benefits