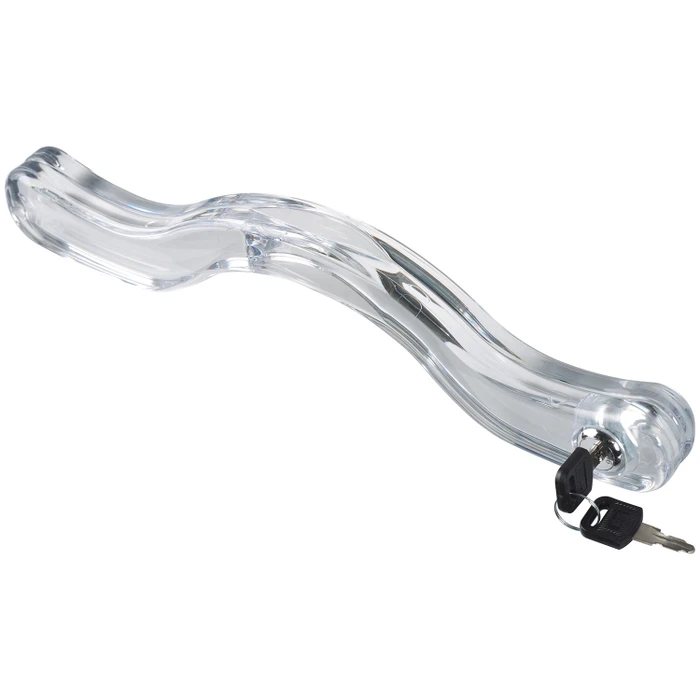 Bon4 Lockable Transparent Humbler
In stock
Delivery 3-6 days

Sinful Aqua Water-based Lube 100 ml

Sinful Clean Sex Toy Cleaner 100 ml
Overview
When your sub is in dire need of a lesson in humility, bring out the lockable Humbler from Bon4. This devious device is placed behind the thighs where it locks around his sensitive balls stretching them back and forcing him to bend forward to a proper posture of deference.
The Humbler is made of transparent polycarbonate, which allows you to see the skin as it's squeezed between the two parts that lock together. This device is not adjustable, so the 0.5 inch high opening is all the leeway there is. The parts lock together preventing any escape until the keyholder relents.
While no one claims the Humbler is comfortable to use, it has rounded edges to prevent undue pinching and the material is relatively lightweight. Store it in the soft storage bag between uses.
Brand
Bon4
Full Length (in)
12.99
Diameter (in)
2.56
Inner Diameter (in)
0.79
Width (in)
2.56
Primary material
PC (Polycarbonate)
Colour
Clear
Recommended Lube
Water based
Language
English
SKU
23867
No one has reviewed this product yet.
Benefits