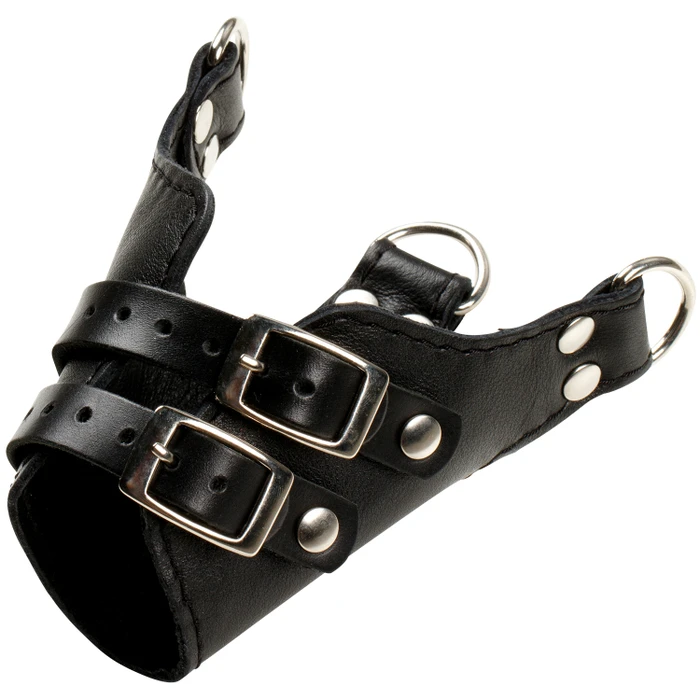 Bon4 Parachute Ball Stretcher
In stock
Delivery 3-6 days

Sinful Aqua Water-based Lube 100 ml

Sinful Clean Sex Toy Cleaner 100 ml
Overview
BON4 Parachute Ball Stretcher is the perfect sex toy for men who would like to have an even more exciting experience during sex. The Ball Stretcher is placed around the scrotum and locked with two buckles. Because the buckles are adjustable, the BON4 Parachute Ball Stretcher fits all men.
This black BON4 Parachute Ball Stretcher is manufactured from leather and has a soft inner side, so it comfortable to have on. 
If you want your BON4 Parachute to be extra titillating, you can add weights in the 3 metal rings on the base of the ball strecher (not included).
Brand
Bon4
Product Weight (g)
69
Diameter (in)
0.79
Inner Diameter (in)
0.79
Stretchable Inner Diameter
Yes
Primary material
Leather
Colour
Black
Recommended Lube
Water based
Language
English
SKU
14097
Customer reviews (0)
Sorry, but do not buy it
Sorry, but it's a poor product - hard to get it to fit, and the somewhat "thick and inflexible" leather certainly does not make it easy to attach it.
Jokke - 22. jul. 2020
Benefits