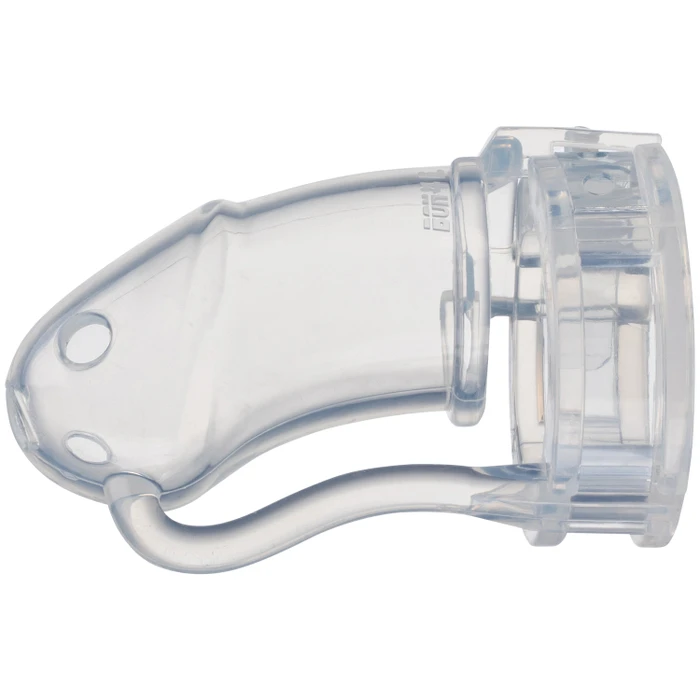 BON4plus Silicone Male Chasity Dual Cage Set
In stock
Delivery 3-6 days

Bon4 Silicone Ring For Chastity Device

Sinful Aqua Water-based Lube 100 ml

Sinful Clean Sex Toy Cleaner 100 ml
Overview
Original Bon4 PLUS chastity belt in silicone is for you who is turned on by exciting dominance play. The chastity belt stops you from getting an erection, which for many is unbelievably arousing.
The good thing about Bon4 PLUS is that it is made from silicone, and therefore is very comfortable to wear. It is flexible yet still has a hard surface, and one can in fact wear it for long periods of time.
The set fits most penis sizes, as 2 penis cages are included (total Length: 9.2 and 4.5 inches. Internal length: 2.5 inches and 3.5 inches, opening 1.5 inch and 1.5 inch) and more different sized rings. The set is very easy to use and easily put on and take off.
How to your Bon4 PLUS: - Select one of the 4 rings, which fits best and place over the penis and a scrotum. - Place the penis cage firmly on the ring with the included plastic band. - Lock the band with the included locking pin. - Place the padlock or plastic lock in the locking pin...and then find out who will be in control of the keys! - Tip! We recommend that you use a water-based lubricant with your chastity device for it to easily glide on. - After use, wash your your Bon4 PLUS in warm soapy water. Scald in boiled water (for 2 minutes).
The Bon4 PLUS set contains: 2 silicone penis-cages, 4 flexible back rings in different sizes, 3 plastic-bands, 4 lock pins, 2 metal padlocks with key, 10 plastic padlocks with individual numbers, storage bag.
Note! Bon4 Plus is available in a black version here in the shop. 
Brand
Bon4
Included
Penis cage, Lock pins, Padlocks with Keys, Locks, Storage Bag, Padlock
Full Length (in)
4.69
Diameter (in)
2.05
Inner Diameter (in)
1.97
Stretchable Inner Diameter
No
Primary material
Silicone
Colour
Clear
Recommended Lube
Water based
Language
German, English, French, Japanese
SKU
12534
Customer reviews (0)
God's gift
This is a product that is wildly comfortable, easy to clean and can easily be hidden in public under cowboy pants. Wow! This is the product! You get 2 Bon4s, o...

Read more
Fiona - 4. feb. 2014
Bon4
Fits well and is easy to put on. Can be worn for longer without problems
Robvan - 31. may. 2020
Impossible to put on
Have tried many times to put on this chastity lock but fail every time in frustration. All other chastity locks are open in the ring so they can be threaded thr...

Read more
Cucky - 29. may. 2019
Chastity
Totally useless Requires you to get the bullets in and then it is not possible to tighten. If they come in, they will come out.
Peter - 26. jan. 2019
Chastity
Totally useless Requires you to get the bullets through the ring. If you do not get them, you will get them out. It is almost impossible to tighten.
Peter - 26. jan. 2019
Benefits