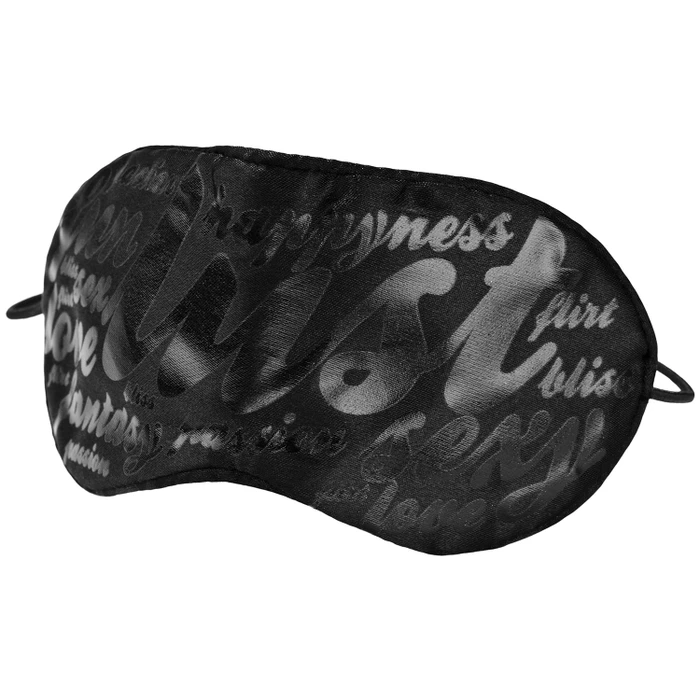 Bonbons Blind Passion Love Mask
In stock
Delivery 3-6 days
Overview
Do you dream of seducing one another, of taking turns with one of you taking control while the other partner submits to darkness and letting all the other senses comes to life? Then the Blind Passion Love Mask is perfect.
Love Mask is a soft blindfold mask that covers the eyes. When you use it you will notice how different it feels to be touched, kissed and made love to when you can't see. When it is dark all around you and surrender control, you and your partner can pleasure each other in a whole new way.
You can even use Love Mask on your own to explore and discover new sides of yourself.
The Blind Passion Love Mask is made from 100 % polyester. It comes in a one-size-fits-all head size. 
Brand
Bijoux Indiscrets
Sub Brand
Bonbons
Product Weight (g)
10
Full Length (in)
7.28
Width (in)
3.15
Circumference (in)
19.69
Stretchable Circumference
Yes
Primary material
Polyester
Colour
Black
Washing Instructions
Hand wash in cold water
Language
Chinese, English, French, German, Spanish, Italian, Russian, Dutch, Portuguese, Arabic
SKU
10024
Customer reviews (0)
Super good for the price!
If you want to invest in a blindfold for gentle and fun play in bed, it is really good as a cheap solution. Had not been able to use it if it was a more serious...

Read more
Cath - 12. may. 2021
Blindfold:
Hi have given my wife this blindfold and we are both very happy with it. It is made of good lovely materials and is nicely soft against the skin and completely ...

Read more
Brian - 3. feb. 2014
Blind Passion Love Mask
It is good to give her over the eyes when we have to play and tie her to the bed. Then I satisfy her with a dildo when she can not see anything. She enjoys it w...

Read more
Per - 27. jan. 2014
Happy Advent gift
The mask has a nice and naughty look. Teasing that you can not see. Bought it with the feather - perfect for foreplay. Can also be used with advantage with some...

Read more
Gitte - 18. dec. 2013
Benefits