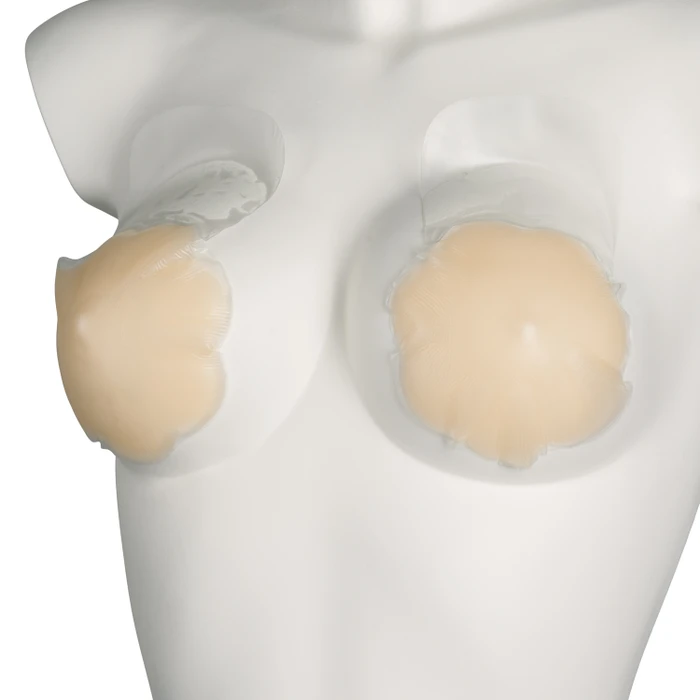 Bye Bra Pull-Ups Stick on Bra XL
In stock
Delivery 3-6 days
Overview
Toss your bra away and avoid having visible straps with your strapless dresses as you wear these beige pull-ups from Bye Bra. The Stick on Bra helps to lift and shape your breasts to accommodate your outfit of the day.
The petal pads are easily removed from their protective film and placed on the clean skin around your nipple. Once attached to your breast you simply lift and shape your breasts by pulling the transparent adhesive on top and sticking it to your chest.
The stick on bra can be used up to fifty times by always covering it with the protective film after use.
Brand
Bye Bra
Product Weight (g)
76
Full Length (in)
7.6
Diameter (in)
4.72
Primary material
Silicone
Colour
Nude
Language
French, Spanish, German, English, Italian, Russian, Dutch
SKU
27132
No one has reviewed this product yet.
Benefits