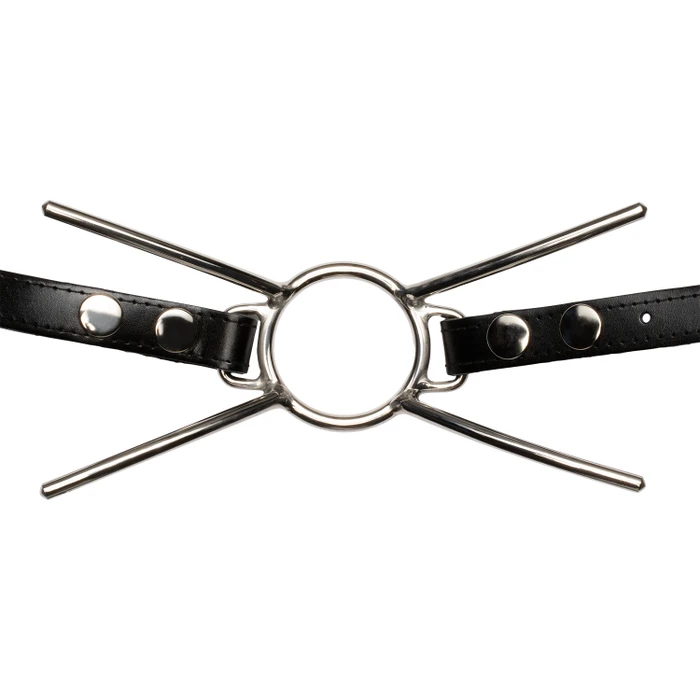 Cat Mouth Gag in Steel with Strap
In stock
Delivery 3-6 days

Sinful Clean Sex Toy Cleaner 100 ml
Overview
This steel mouth gag is suitable for you who has experience with using gags.
The special thing about this gag is that the part intended to be in the mouth is made as an O-ring. The ring should sit behind your teeth so that it does not fall out.
Four metal whiskers are mounted on the ring which sits close to your face when you use it. These whiskers ensures that the O-ring doesn't disappear in your mouth.
The gag stays in place thanks to a strap which goes all the way around your head. The strap is adjustable and can fit heads with a circumferences of up to 23 inches. There is even place enough to make more holes in the strap if need be. 
All in all it is a very stylish mouth gag.
Brand
Kiotos
Sub Brand
Bizarre
Product Weight (g)
164
Diameter (in)
2.17
Inner Diameter (in)
1.73
Stretchable Inner Diameter
No
Circumference (in)
14.17 | 22.83
Stretchable Circumference
Yes
Primary material
Stainless Steel
Colour
Silver
Language
English
SKU
13102
Customer reviews (0)
Good
Works only for large mouths.
Emil - 22. aug. 2018
Benefits