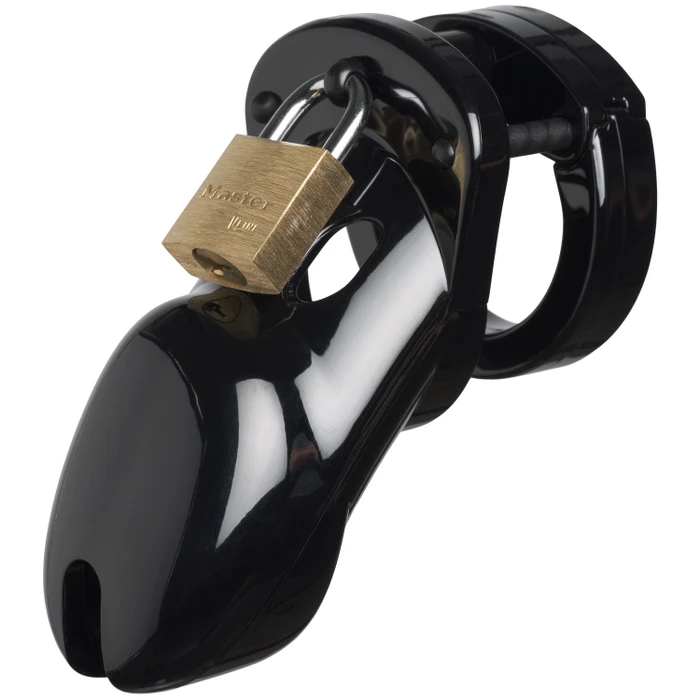 CB-3000 Black Chastity Device 3 inches
In stock
Delivery 3-6 days

Plastic Locks for Chastity Belts Pack of 10

Sinful Clean Sex Toy Cleaner 100 ml

Sinful Aqua Water-based Lube 200 ml

CB-X CB-6000 Black Lock Pins Pack of 4

CB-6000 Black Spacers 4-Pack
Overview
Crank up the kink with a thorough lockdown of your manhood thanks to the CB-3000 chastity device from CB-X. This gatekeeper of orgasms will fill you with the thrill of restriction thanks to the incredible sturdiness of the polycarbonate cage.
Not only does the material make it durable, it also gives the device a lightweight and super comfortable feel. With the vented feature, being caged stays hygienic as it is easily cleaned while also allowing you to pee whenever you need.
The 5 sizing rings and spacers allow you to get the perfect fit for your 3-inch long manhood imprisonment. Made for long-term wear and travel (with included single-use plastic locks), only your keyholder decides when and where the torment will cease and you get your release!
Clean your enjoyment denier with water and mild soap for supreme hygiene.
Brand
CB-X
Product Weight (g)
40
Included
Penis cage, Rings, Ring, Spacers , Lock pins, Padlock with Keys, Padlocks, Lubricant Sample, Storage Bag
Full Length (in)
2.99
Inner Depth (in)
2.76
Diameter (in)
1.5 | 1.61 | 1.77 | 1.89 | 2.01
Inner Diameter (in)
1.18
Stretchable Inner Diameter
No
Circumference (in)
4.33
Primary material
PC (Polycarbonate)
Colour
Black
Recommended Lube
Water based
Language
French, English, Spanish, German
SKU
24644
No one has reviewed this product yet.
Benefits