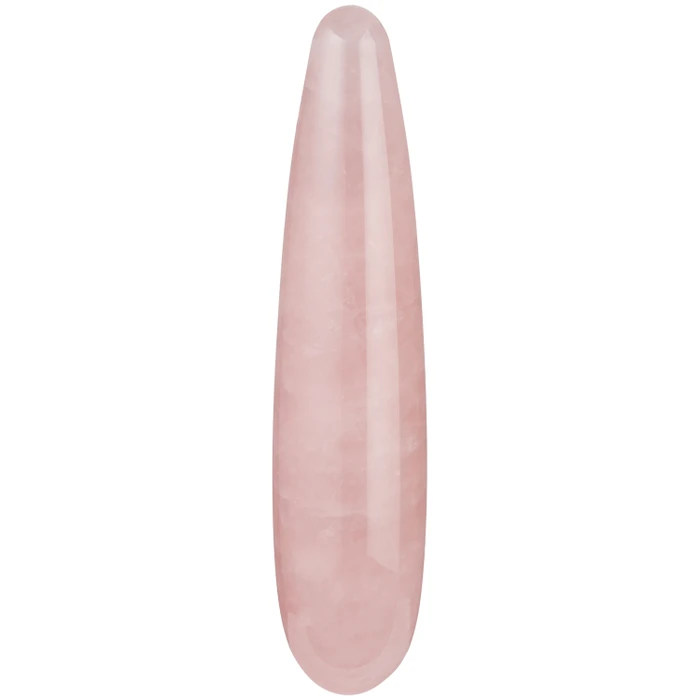 Chakrubs The Heart Original Rosen Quartz Dildo
In stock
Delivery 3-6 days

Sinful Clean Sex Toy Cleaner 100 ml

Sinful Anal Water-based Lube 100 ml
Overview
Let the love crystal give you a special intimate experience with The Heart Original Rosen Quartz Dildo from Chakrubs.
The Rose Quartz is known as the stone of the heart and unresolved love. It has an inherent calmness, feminine energy and helps you get in better contact with your heart chakra and your own sensual power.
The stone is used in crystal therapy and healing to encourage just those aspects. The tradition Chakrub has developed and now also includes a dildo in this beautiful pink stone. A dildo that allows you both physical and spiritual experiences.
The Rose Quartz dildo has an ergonomic design and a lovely weight meaning it lays well in your hands, and feels comfortably smooth and cool against your skin.
Natural material quickly adapts to your body temperature, but just like a glass or steel dildo, you can quickly warm it up or cool it down in a water bath.
You can also warm up your Chakrub Rose Quartz dildo in the sun and notice how the energy from the sun transmits into the dildo and your body, when you satisfy yourself with it.
Brand
Chakrubs
Product Weight (g)
450
Included
Storage Bag
Full Length (in)
7.01
Insertable Length (in)
5.91
Diameter (in)
1.61
Width (in)
1.61
Primary material
100 % Rose Quartz Crystal
Colour
Pink
Recommended Lube
Water based
Language
English
SKU
16686
Customer reviews (0)
The best natural
The shape, which gradually widens makes it ideal for expansion. good size. Nice natural material. good weight.
demanding environment - 4. jul. 2019
Benefits