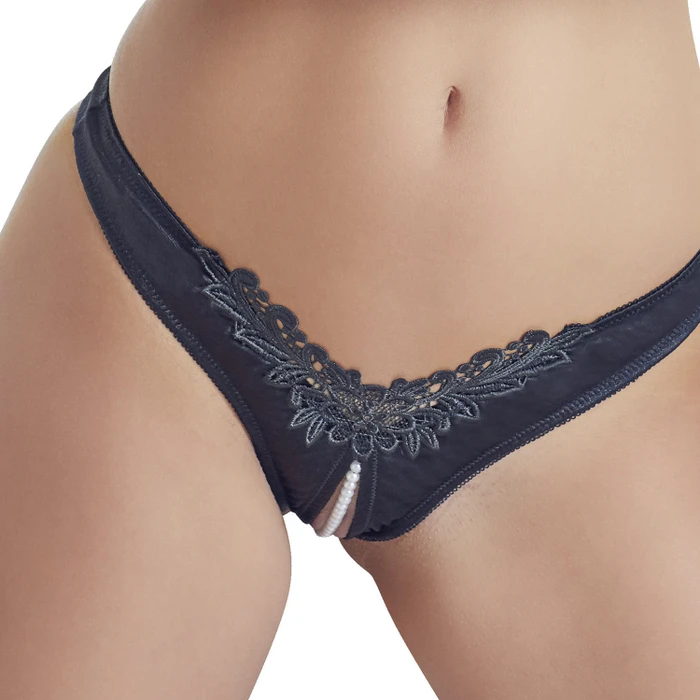 Cottelli Pearl Orgasm G-String
In stock
Delivery 3-6 days
Kaerlig Organic Orgasm Gel 15 ml
Size Guide
Overview
Who said that the average weekday night has to be boring or bland? And who wouldn't want to have orgasms all day long?
Cottelli has designed this seductive and sensual orgasm G-string with a string of pearls sewn into the full-length crotchless slit, titillating and stimulating you over the course of the day as you move around.
If you're planning an extra sexy evening with your partner, be sure to let him know what awaits – we dare say he'll be sure to take the quick route home.
The material is stretchy and ensures a comfortable fit.
Brand
Cottelli Collection
Sub Brand
LINGERIE
Size
S
Primary material
PA (Polyamide)
Colour
Black
Washing Instructions
Wash seperately, Do not tumble dry, Do not iron, Do not bleach, Hand wash in cold water
Lingerie Properties
Bejeweled, Crotchless, Stretchable
Language
Danish, English, German, Spanish, Italian, Russian, Dutch, Czech
SKU
19126
Customer reviews (0)
Effective beads on string.
A super erotic and beautiful product which gives a nice quiet and calm prelude to a bang of an orgasm.
Matilde - 17. feb. 2021
Good fit
My wife usually does not like to have Sex But after she gets these panties screaming Absolutely wild when we have sex, so she must have them Some more of
Gstreng - 11. feb. 2021
Sexy girlfriend night
As a little surprise, I gave my girlfriend the panties to wear to our love evening.. When she entered the bedroom I could feel that she was already on by wearin...

Read more
Arthur - 20. dec. 2020
Sparkling sexy
Very satisfied both of us - but especially her
Dickalisjus - 28. nov. 2020
She got horny!
I had bought this for the wife. One night I was not home I wrote an SMS where she could find it. An hour later I received the following SMS "I am so horny .. n...

Read more
Naboen - 1. aug. 2020
Benefits