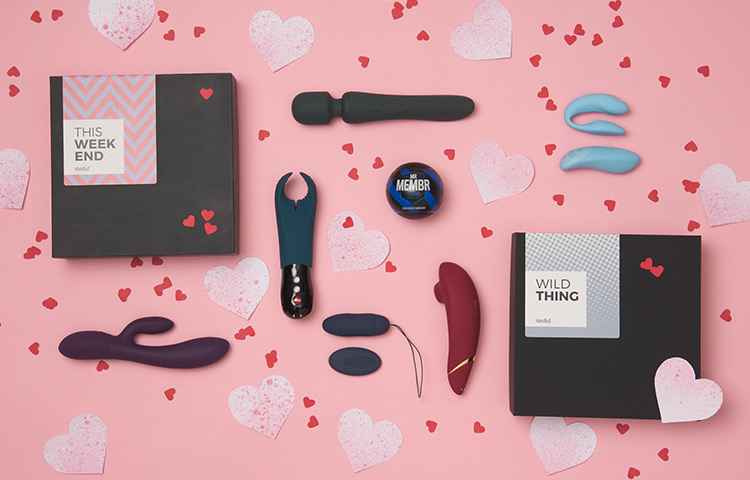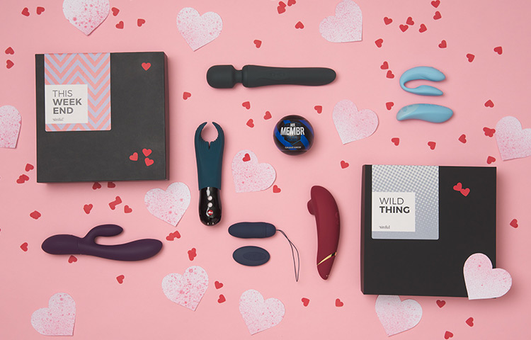 Ditte Jensen
Sexual Wellness Specialist
How to indulge your partner for Valentine's Day
Some of us LOVE any occasion to be spoiled or to spoil our partner, and it must be said in that regard that Valentine's Day really sets the stage. Others are not such big fans of adopting American holidays, no matter if it's to celebrate love or giving thanks (yep, I'm talking about Thanksgiving).
But if you'd rather throw your hands in the air than the towel in the ring as 14th February approaches, read on here and find out more on how to make Valentine's Day something special for you and your loved one.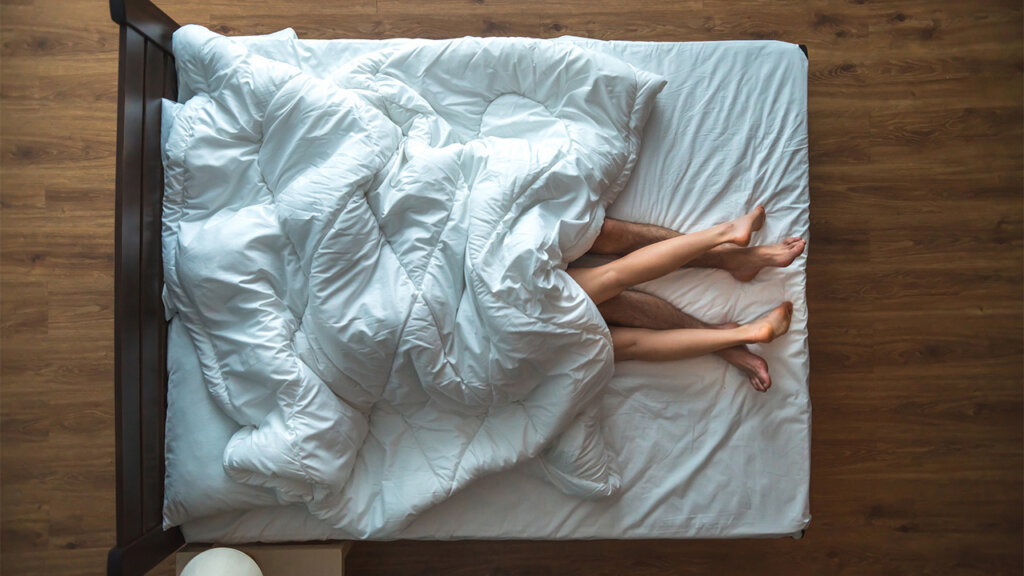 Valentine Who?
Let's start by clarifying just who Valentine was and what we are really celebrating.
If we go far back in history, the 14th of February offers the break of spring, sacrifices and love lotteries when you take a look back at the ancient Romans. But such misdeeds were too much of a good thing for Christianity, and in the year 498, Pope Gelasius declared the day to be St. Valentine's Day.
Saint Valentine was both a priest and a martyr and served under Emperor Claudius the Evil (oh yes, that was his name). The emperor was a top-notch fellow who decided that one could not be both married and a good warrior, so it should be forbidden to marry.
However, our dear Valentine was a romantic and he rejected that ban, thus marrying young couples in secret (insert the sound of a heartfelt sigh).
Once Claudius got wind of this, Valentine was sentenced to death (sigh again).
However, flirting and courting only became part of Valentine's Day later after a poem by a British poet, and the commercial idea of Valentine's Day cards first came into being in the 1840s.
Traditional Celebration
When I say Valentine's Day, you probably aren't thinking of sacrifices, ancient Romans and deceased saints.
More likely, you probably get a picture of red roses, filled chocolates and sweet Valentine's Day cards with which Americans have primarily celebrated the holiday.
These are also the traditions we have adopted in many other parts of the world.
Women in particular benefit from the indulgence in February, which can consist of everything from gifts and gestures, attention and sweet words to romantic dates or hotel stays.
What wouldn't you do for the one you love, right?
Psst! If neither you nor your partner are particularly romantic, there are other anniversaries to look forward to. If you have a penis, the wait won't be long. March 14th is Steak and Blowjob Day, where you can look forward to the big trip. If you instead own a vagina, mark the 14th of April in your calendar and celebrate Cake and Cunnilingus Day.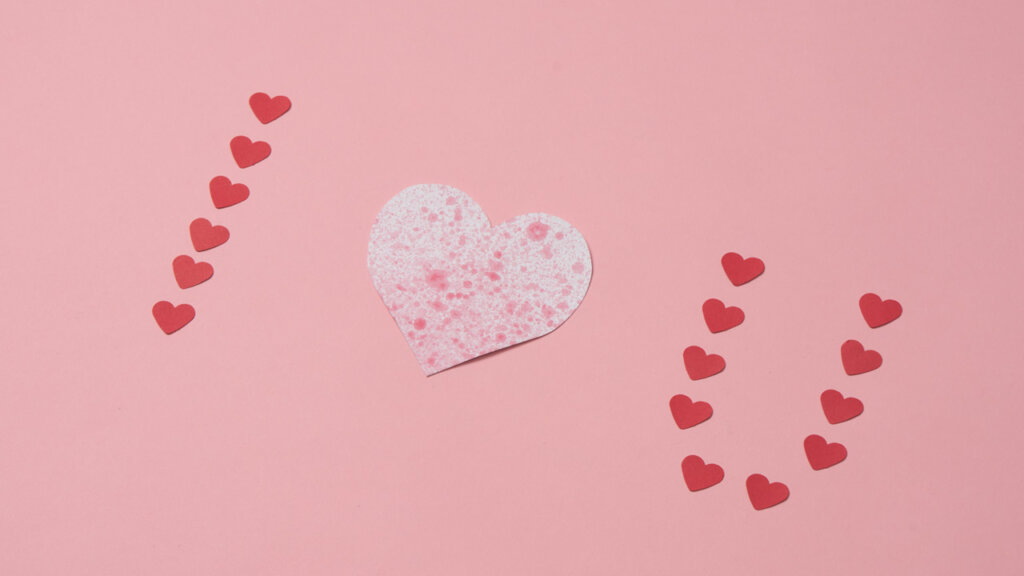 I Love You
Three small words maybe, but they mean a lot. Both when they are said and when they are not. Some of us find it natural to be generous with declarations of love, while others have a harder time or less of a need to hear or say it out loud.
But there are many ways to show your love other than by saying it. Valentine's Day is the obvious occasion.
Here are a handful of super simple ways to express your feelings.
Write It Down
Borrow the Americans' good idea for Valentine's Day cards and present your partner with a written declaration of love. You decide for yourself whether you want to come out as the holiday poet or not. A simple "I love you", "Thank you for being you" or "You make me wildly happy" can be absolutely perfect.
If you have not bought a card, a loving message during the day can also put a smile on your special someone's face.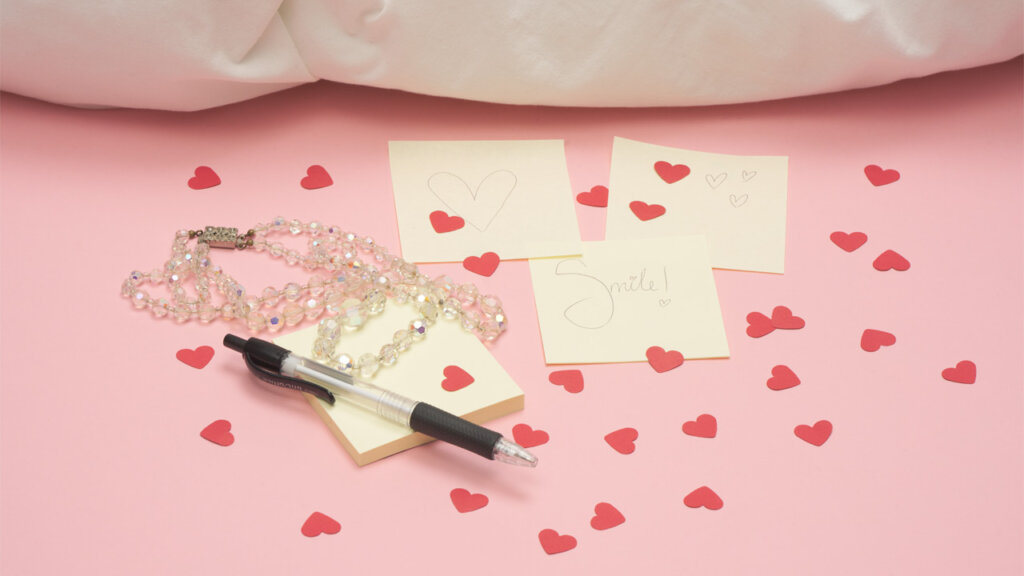 Say It With Post-Its
As you can probably tell, we're a bit in the same ballpark as before. You still need to grab a pen and your post-its from the home office. Write 3, 5 or 10 (or 100, if you can) things that you appreciate about your partner, one note of love on each post-it and put them up in places you know they will be seen. It could be the fridge, the bedside table, the dashboard in the car or the mirror in the bathroom.
And now that we're in the bathroom, draw a heart in the fog on the mirror while your loved one is in the shower.
Make a Mix Tape
If you have not heard of a mix tape, then you are guaranteed to be younger than me (lucky you). In the good old days, there was a machine we called a tape recorder. With such a technical marvel and a bit of fine motor skills, you could make a tape with all your favourite songs.
Today's counterpart to a mix tape must almost be a playlist on Spotify.
Rattle your brain and find that song you danced to for the first time, kissed, banged to, your song, the soundtrack to your favourite movie, and so on.
You can listen to it together and revisit good and romantic memories.
Keep It Classic
One rarely goes wrong with flowers and chocolates. Whether it is the gesture or the gifts that matter most, I have a little doubt (maybe it depends a bit on where you or your partner is in their cycle, because then the chocolate can be crucial).
You know your partner best. Should you give 20 long-stemmed red roses and fancy, filled chocolates? Or will a fresh carnation coupled with a little roadside greenery and a chocolate bar from the store do the trick?
Other known hits include a good bottle of liquor, a rare LP or a signed football shirt.
The Gift for the Stomach
You can also declare your love for your partner by taking over the kitchen. Whether the menu offers tenderloin, burger, risotto or Swedish sausage must be determined by your loved one's taste buds.
The most important thing is that you have listened and made an effort. Also remember to set a nice table. Replace the paper towel (hands up if you also have the toilet paper roll on the dining table every now and then) with napkins, on with the candles and turn on some music. It could very well be that masterpiece of a Spotify playlist you worked so hard on.
Tip: If there is eroticism in the air, you can possibly serve dishes with oysters, ginger or honey. These are just some of the foods that tease the romantic appetite and are called aphrodisiacs.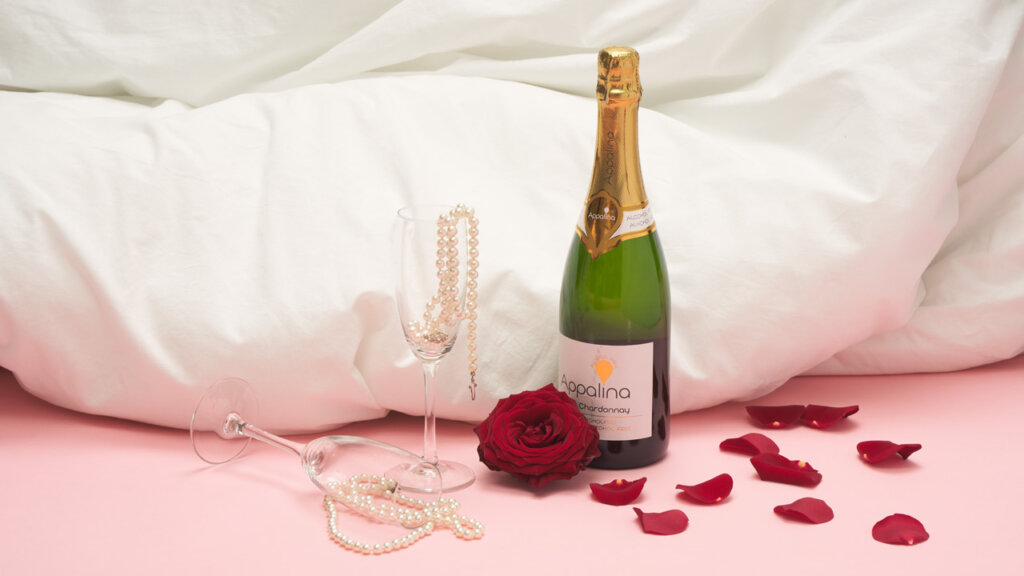 Love in the Bedroom
The bedroom, and especially the bed, are probably where most of us are familiar with declarations of love. Even though emotionless sex can be absolutely amazing, sex with someone you love can be the same or more (you do you, honey!).
If you have used one or more of the above tips for romantic gestures, then it may be time to focus on eroticism.
You can do that with a loving but naughty gift - namely sex toys. You probably guessed it!
I have found 3 wonderful products for her, for him and for you couples, which will hopefully excite (in several ways) when they are received.
For Her
See our three bis for amazing products for her that will make Valentine's Day a little better than usual.
1. Amaysin Power Rechargeable Magic Wand Vibrator
A magic wand is almost a must have for the bedside drawer. The versatile vibrator can be enjoyed for dizzying foreplay or solo, where it soothes sore muscles or teases the sensitive clitoris.
Surprise her with the Amaysin Magic Wand
2. Womanizer Premium 2 Clitoral Stimulator
If you want to spoil your partner with beautiful orgasms, there's nothing better than a clitoral stimulator. And the Womanizer here is something close to the finest, both when it comes to function and design.
3. Velve Riva Rechargeable Rabbit Vibrator
With a curved rabbit vibrator like Riva, the clitoris and G-spot are stimulated at the same time. It offers the opportunity to experience beautiful and intense blended orgasms, which can be felt right down to the tips of your toes.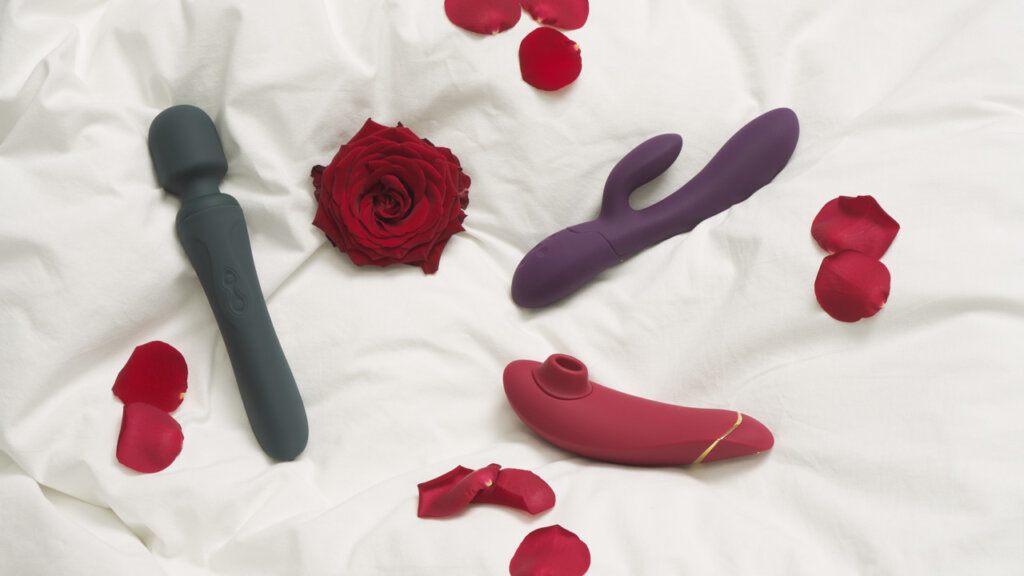 For Him
Treat him to one of these three sex toys - I promise you, he'll never forget Valentine's Day again.
1. MR.MEMBR Explosive Handjob
A good old-fashioned handjob will probably never go out of style, but you can make the job even more stimulating with a flexible sleeve like this.
2. Fun Factory Manta Penis Vibrator
The versatile penis vibrator Manta makes both masturbation and sex even more naughty. The vibrations can be enjoyed up and down along the entire shaft of the penis both with hands, lips, tongue and even during intercourse. You name it - Manta will please it!
3. Sinful Wild Thing Sex Toy Box
The anus is an often overlooked mecca of sensitive nerve endings that beg to give you your next climax. And sex toys like the contents of the Wild Thing Box are PERFECT for stimulating the P-spot.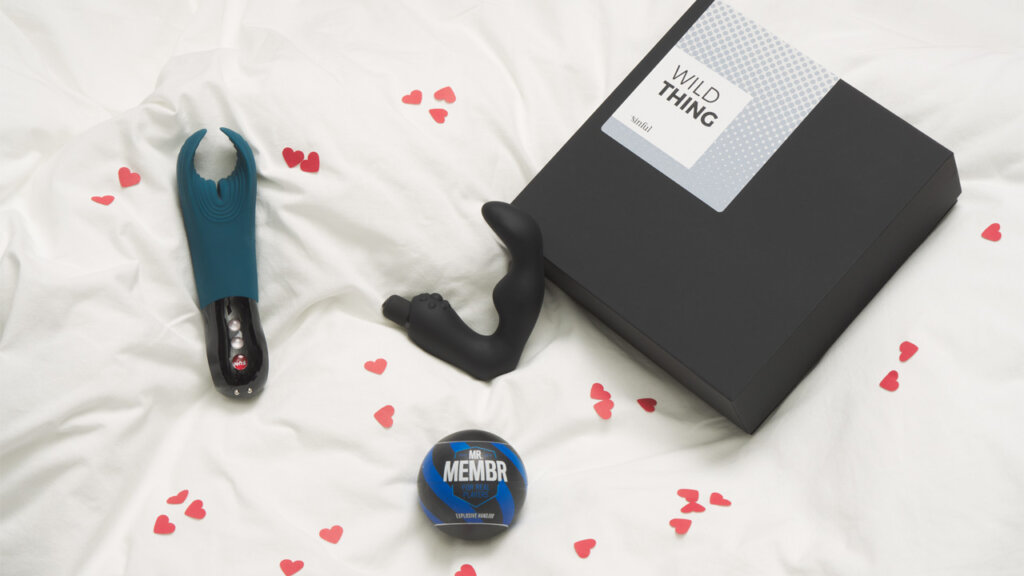 For the Couple
Instead of just spoiling your partner, you might as well spoil both of you. See my suggestions for three lovely surprises for couples.
1. Amaysin Rechargeable Remote Control Love Egg
A remote controlled vibrator egg like this offers the perfect occasion to take your erotic play out of the bedroom and to do something new. It is a bit like how your secret foreplay can take place in the cinema, bar or in the kitchen while you open the aforementioned oysters.
2. Sinful This Weekend Sex Toy Box
This Weekend Box contains sex toys and accessories that can give you the perfect romantic and erotic atmosphere that Valentine's Day calls for. There are products for both sexes and things you can use together in enjoyable experiences.
3. We-Vibe Chorus App and Remote Control Couple's Vibrator
Do you prefer to stay in the bedroom? Then a couple's vibrator like Chorus is ingenious. It can be controlled with both a remote control or app, so it can also be used for long-distance play. But it is at its very best when it stimulates the two of you during penetrative sex. It is worn by the woman so both the clitoris and G-spot are indulged. The man is not left out, however, for the vibrations are felt along his shaft as soon as he penetrates.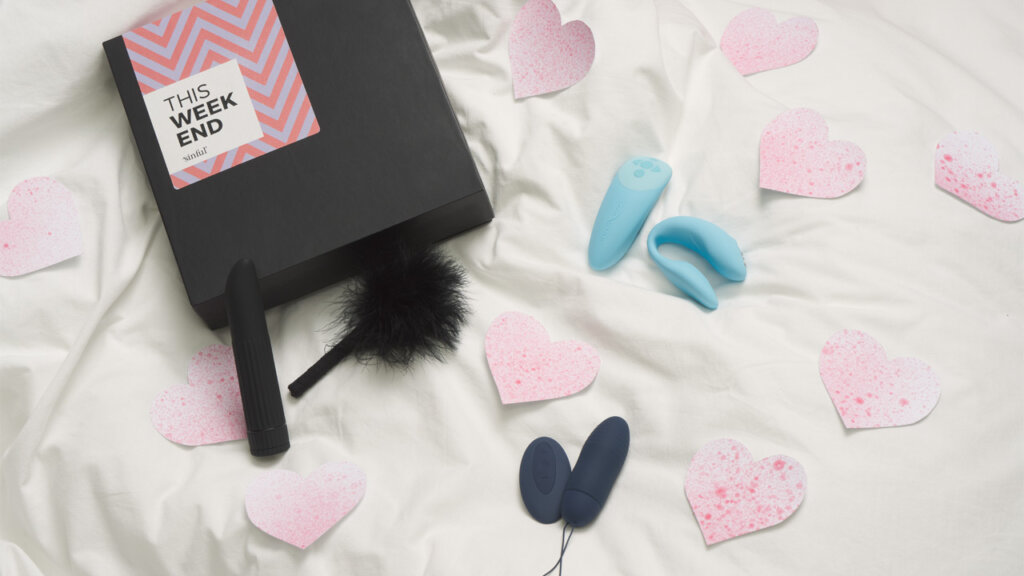 Well, I'm Single!
Maybe you are single and think that Valentine's Day just needs to be over with, or maybe you enjoy your solo life with all the benefits it offers.
Even though Valentine's Day is a day for turtle doves and relationships, you can still use the opportunity to give a wonderful friend, a confidant or yourself a few sweets along the way.
And should you feel like giving yourself an erotic gift as in the section above, then it's good the selection is massive, no matter if you have a penis or a vagina.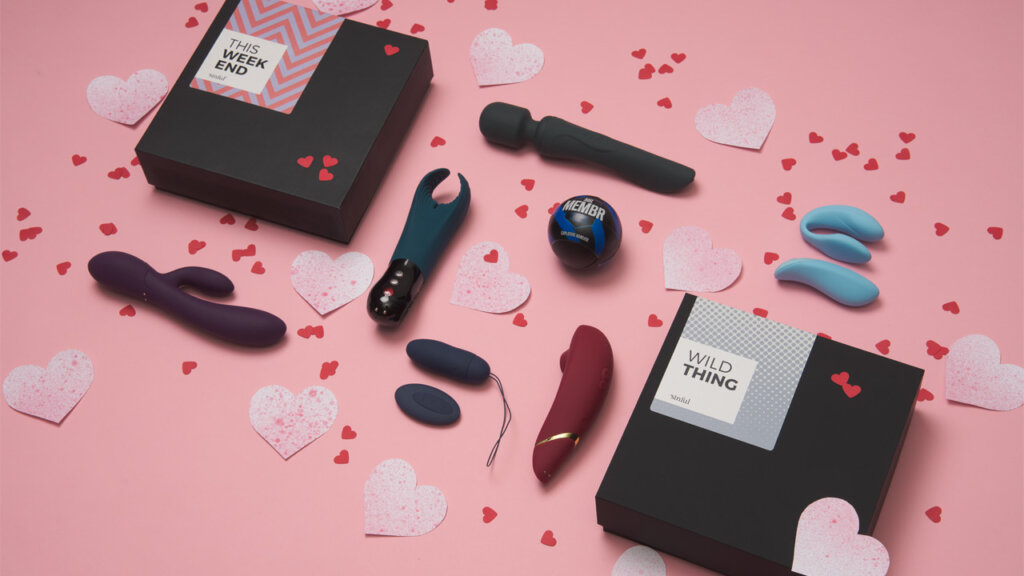 Happy Valentine's, Dear Reader
Whether you kiss your flirt a little extra, make love with your big love, compliment a close friend or give yourself a loving hug, I hope your Valentine's Day becomes a memorable one of a kind.