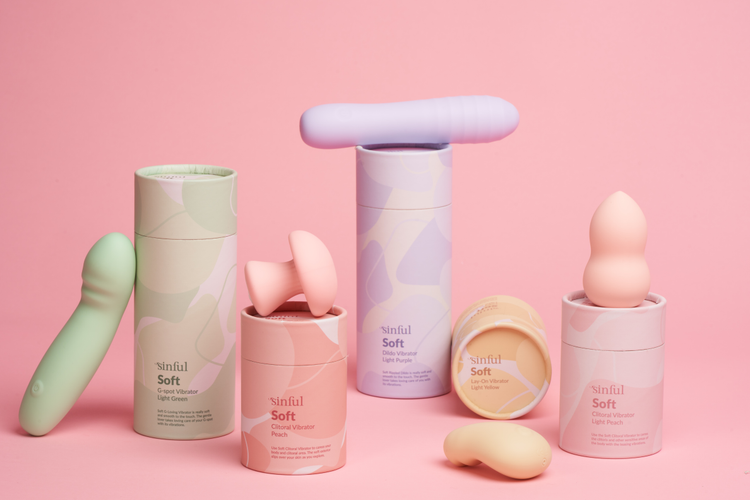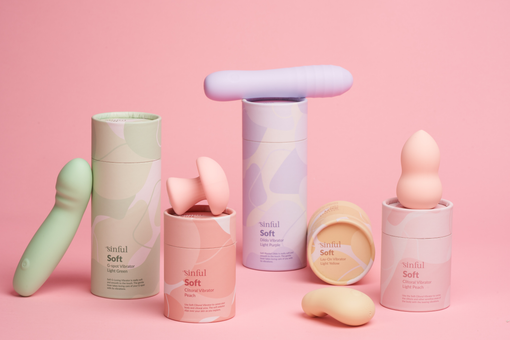 Ditte Jensen
Sexual Wellness Specialist
Sinful Soft - The sex toy that makes you weak in the knees
Once in a while, it happens.
The bus arrives on time.
You win the jackpot.
You fall in love at first sight.
Guess which one of the three scenarios happened to me when I first met the Sinful Soft line.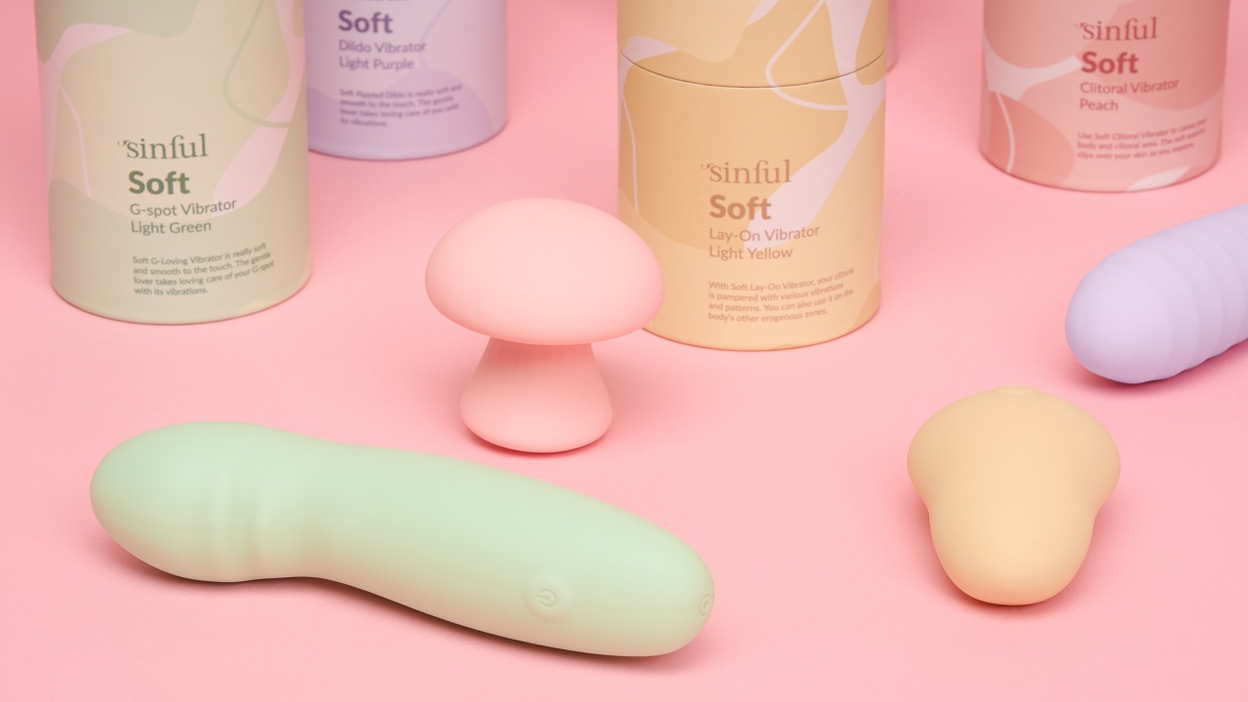 Soft is the new black
And believe me, I love all kinds of black. Black clothes, dark humour, black sex toys. But I'm not so stubborn that I can't have my mind changed.
There just needs to be a good reason - and I have to say that Sinful Soft is.
So, let me tell you about the series.
What is Sinful Soft?
Sinful Soft is a (lush) line of sex toys in the softest silicone. Like really soft. Delicate in a sturdy way that'll have you falling in love with them a little.
When I hold the products in my hand, it's almost like holding something organic. Maybe it sounds a bit nutty but stay with me because I really want you to know how excited I am about this experience (I mean, joy is always better shared!)
Many sex toys can feel like something foreign, an extension, addition, or something extra, which is certainly great or maybe even orgasm-inducing but still… alien.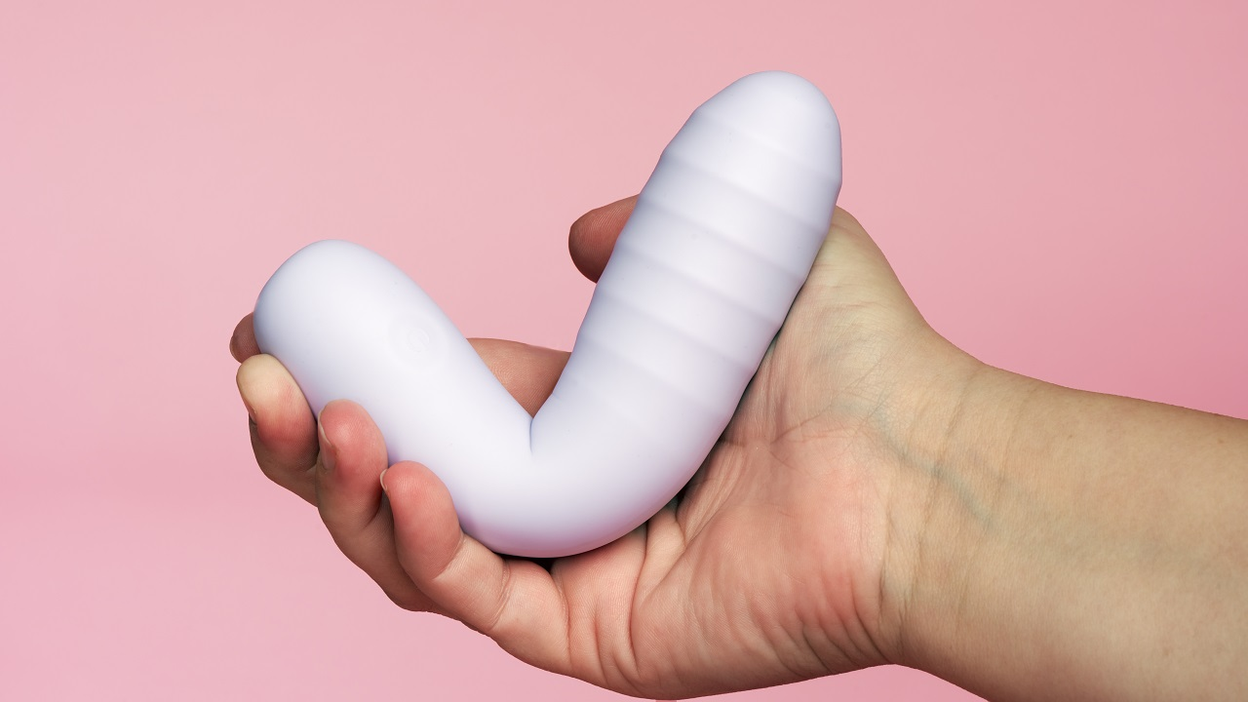 Sinful Soft almost feels alive in the way that it practically reciprocates my touch. The soft silicone gives way when I squeeze it, and after a while, it warms up just like my hand.
A two-way communication.
By the way, the colours are the same. Delicate, that is, but stylish. And then there is the packaging!
I often evaluate sex toys and their packaging based on whether or not I'd want them on my nightstand. And with Sinful Soft, it's a resounding yes, please!
You might compare it to a top-of-the-line, organic face cream from one of the most aesthetically pleasing brands on the market.
It's modern, it's stylish, it's Nordic, and it's soft.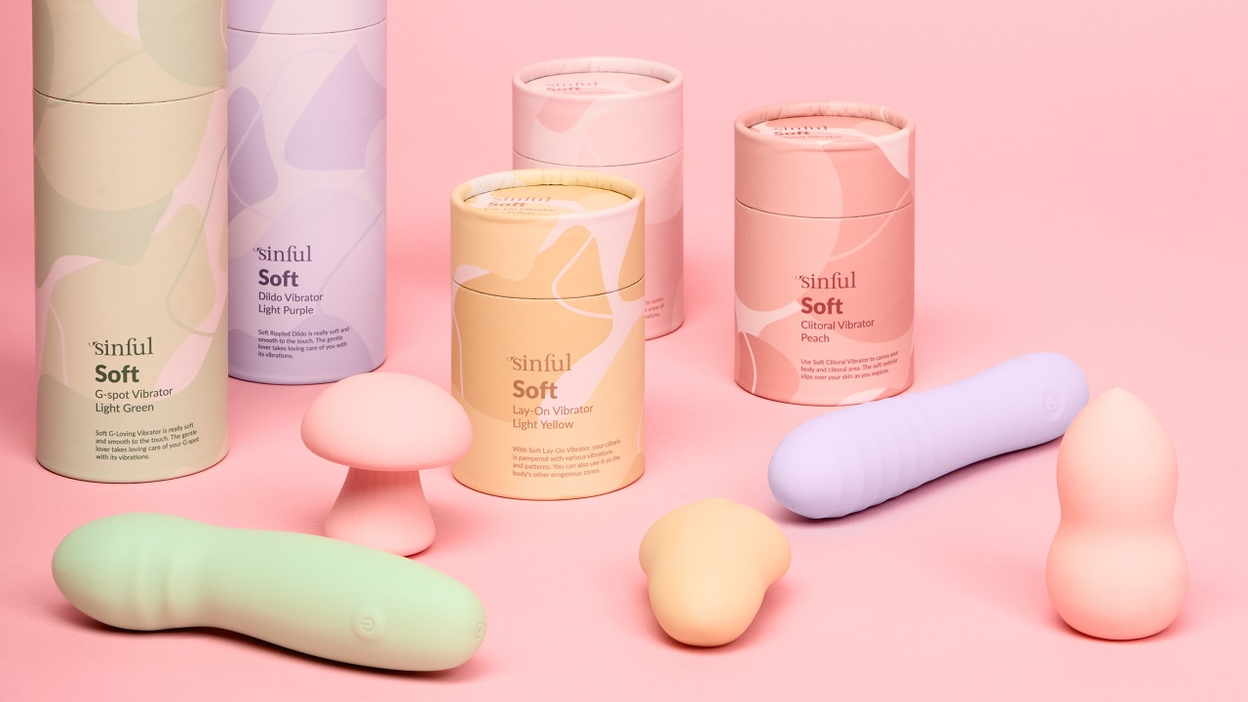 What can Sinful Soft do?
Surely you would like to know what this heavenly sex toy can do by now, don't you?
Other than communicating with you, of course.
I'm gonna be unconventional and start off with what Sinful Soft can NOT do.
If your bedside fave is a powerful Magic Wand, and generally, you need a lot of vibration to achieve bliss, then maybe Sinful Soft is not for you.
However, I don't want you to completely disregard it - because, as you can guess, the series can do more than "just" vibrate.
It's just to prepare your expectations, so you don't expect a thunderclap of vibrations.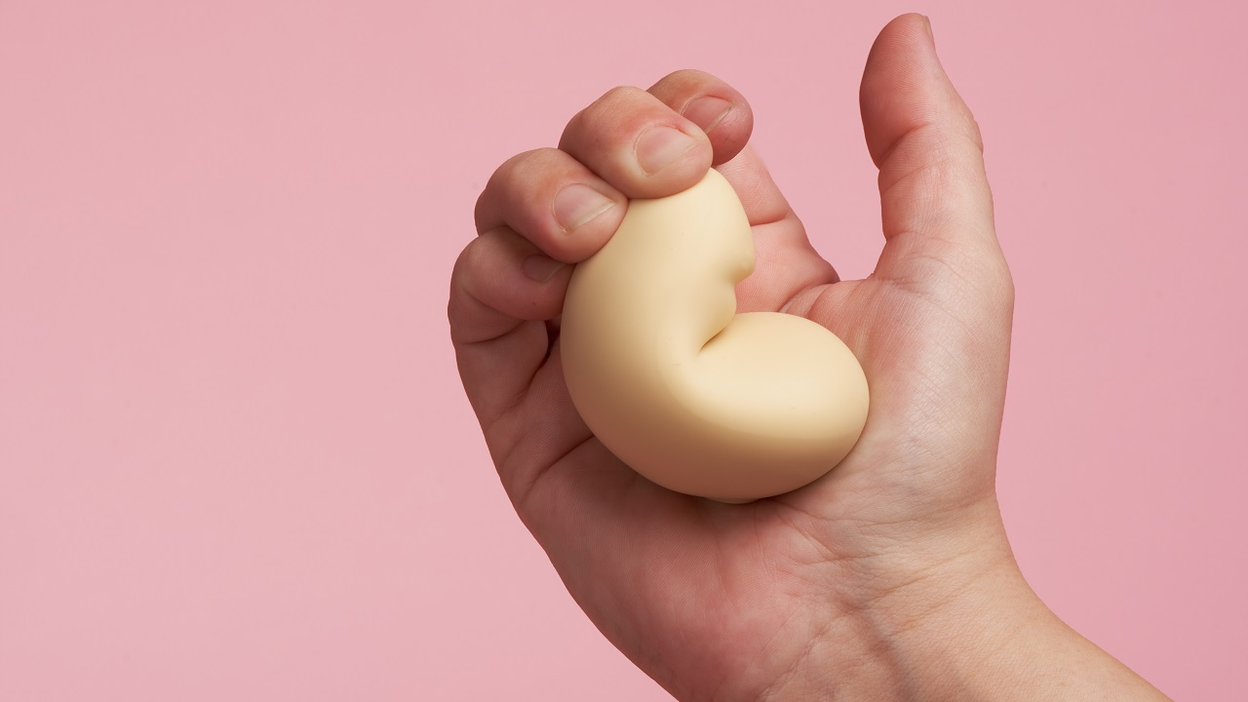 So what should you expect?
A spine-tingling tickle. A tantalising caress. Loving movements. Softness, deliciousness and enjoyment.
I'm usually one of those people who stan heavy hitters when it comes to vibrations, but Sinful Soft has won my heart anyways. Several times, in fact.
Regardless of whether you choose a product for internal or external stimulation, remember to arm yourself with a trusty water-based lubricant as well.
When the lube hits, the products come even more alive (if that's even possible).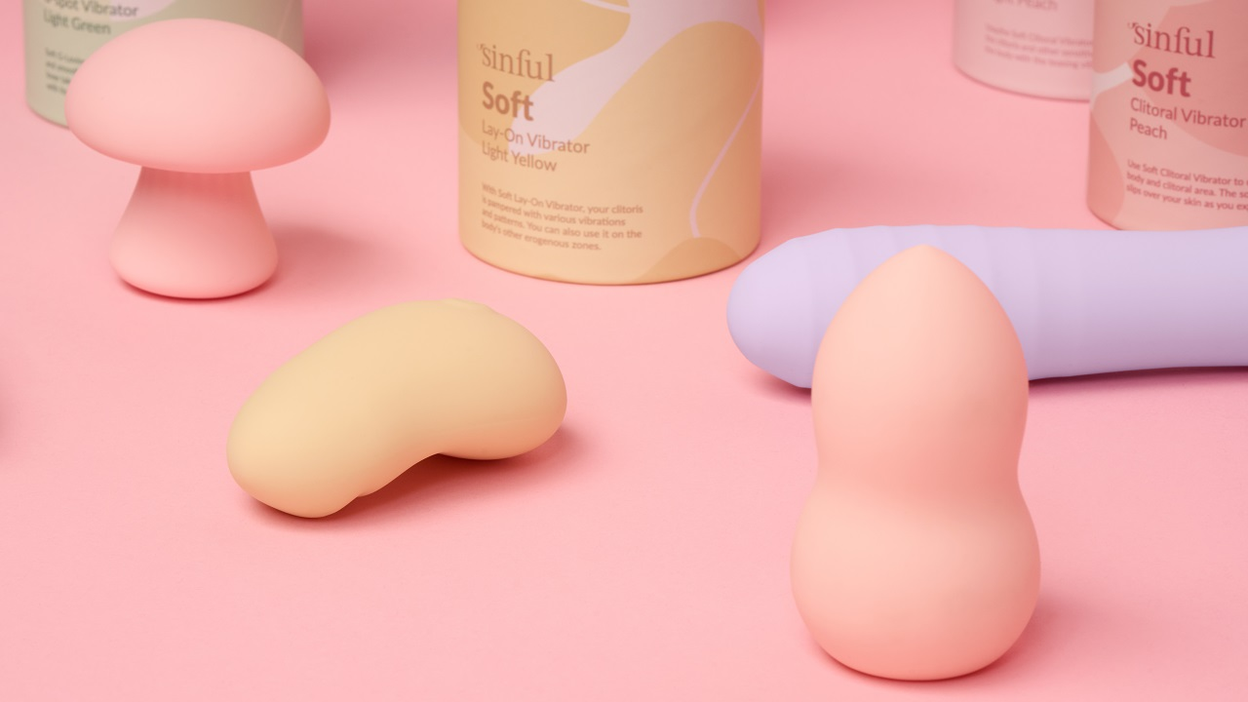 Self-care for the senses
When I'm craving some self-care, I start with upgrading. It could be a new pair of jeans for the wardrobe, a fancy (and pink, naturally) candle holder for the home, or a spa treatment for the body.
But why should the idea of self-care be limited by the idea of spa days and facials?
Try giving your senses and your sex toy a doting and loving treatment with Sinful Soft.
Which makes us circle back to the palpability of Sinful Soft and the thing about being able to do more than "just" vibrate.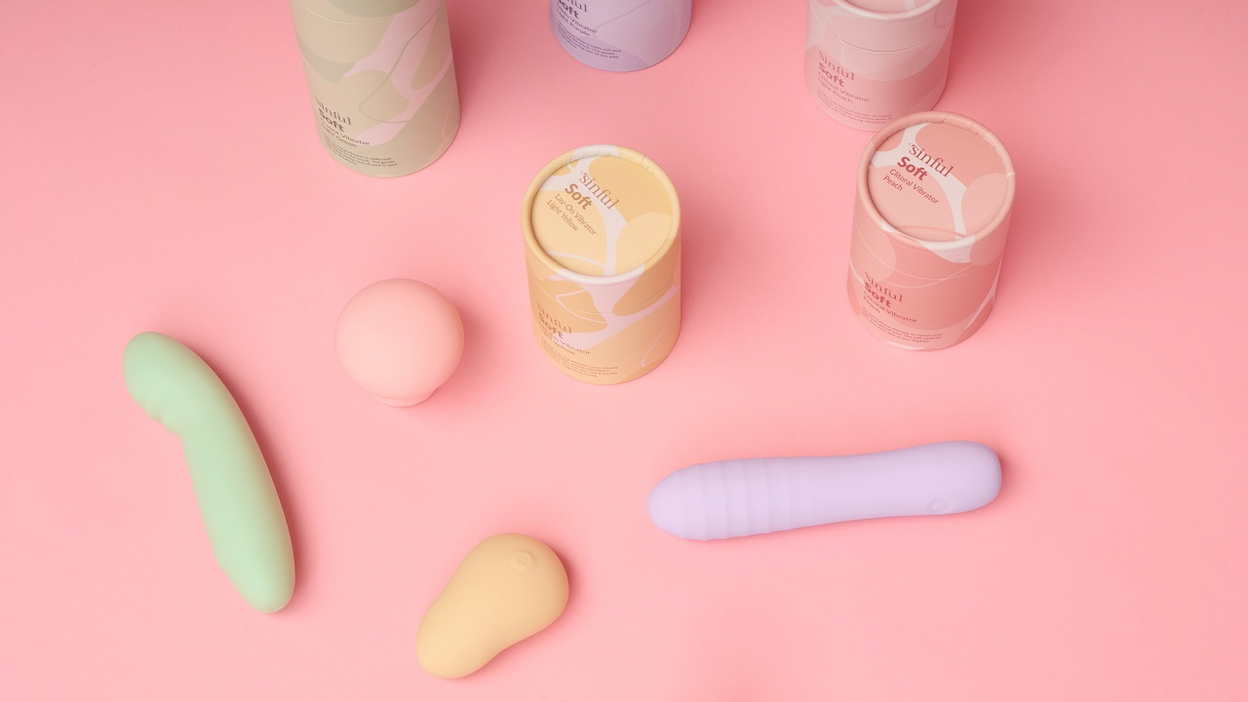 Gentle is also the new black
For me, the Sinful Soft series is the counterpart to many other branches of development that we see—both within the development of technology and our everyday lives.
Everything must be optimised and more efficient. Things must be faster, and results and performance have to be measured.
It can be exhausting - maybe you feel the same way sometimes?
Personally speaking, it would be a shame if that way of thinking took over in the bedroom too.
It makes me ask questions like:
Is sex only "good sex" if you have an orgasm? Should masturbation be checked off the to-do list or enjoyed? Is fast and effective touch better than gentle caresses? And are there several types of climaxes during sex?
Slow or soft sex is beautiful sex; Sinful Soft is a climax for me in every way. Now it's your turn to give it a try.