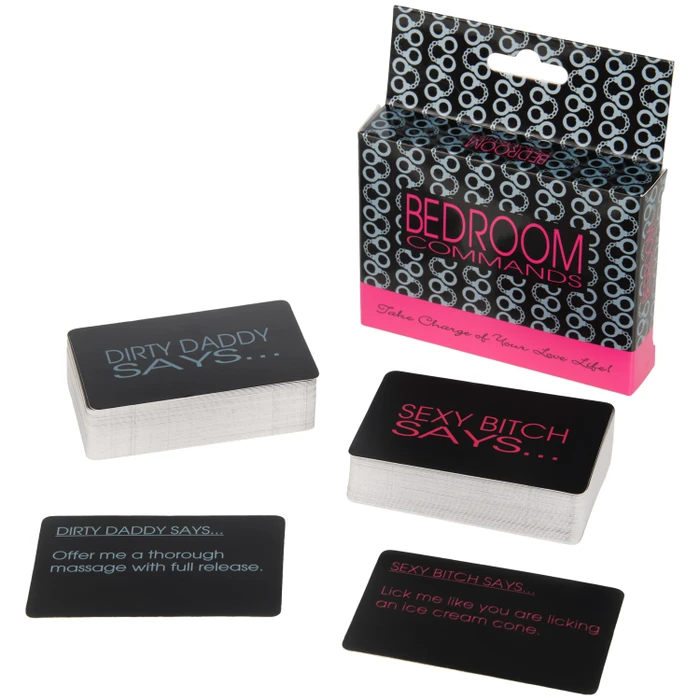 Bedroom Commands Sex Game Cards
In stock
Delivery 3-6 days
Overview
Let the Bedroom Commands dictate a night of pure fun and pleasure! With these 108 cards, you have a plethora of ways to command, ask, direct and discover each other.
Dance, ride, lick, bite. Unleash your inner dirty talker or indulge in some sultry role play. While some cards are funny, others mean serious sexy business. Pull the cards out when you'd like to add just a dash of spicy inspiration to your love making. You can also turn it into an erotic event by putting a timer on your activities to see how long you can resist.
This game has no rules! Only the card holder decides what's in store for the night.
Brand
Kheper Games
Product Weight (g)
110
Included
Cards
Full Length (in)
3.54
Width (in)
2.76
Colour
Black
Language
English
SKU
25158
No one has reviewed this product yet.
Benefits