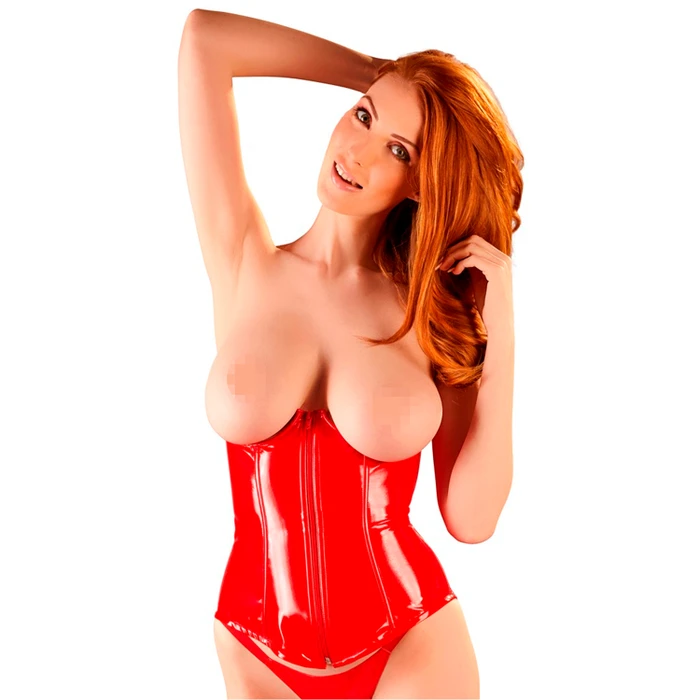 Black Level Lacquer Corsage and G-String Red
In stock
Delivery 3-6 days

beGLOSS Special Wash for Vinyl 250 ml
Size Guide
Overview
Highlight your feminine figure with this Black Level Lacquer Corsage and G-String in an erotic red.
The corsage features open cups which leaves your bust on full display. The sewn-in stiffeners ensure an excellent fit and frame your waist, giving you that classic hourglass figure.
The corsage features laces at the back and a zipper at the front, which means your date or your special someone will have no trouble getting you out of it when the time comes.
Included is a matching G-string which really brings together and sets off the look.
Brand
Black Level
Size
S
Primary material
Polyester
Colour
Red
Washing Instructions
Hand wash in cold water
Lingerie Properties
Adjustable, Open cup, Patent Leather
Language
Danish, English, French, German, Spanish, Italian, Russian, Dutch, Czech
SKU
22578
Customer reviews (0)
Some fun for the honeymoon night
This red naughty outfit was great for our wedding night, for my own pleasure and my man's delight
V - 6. jul. 2021
Benefits