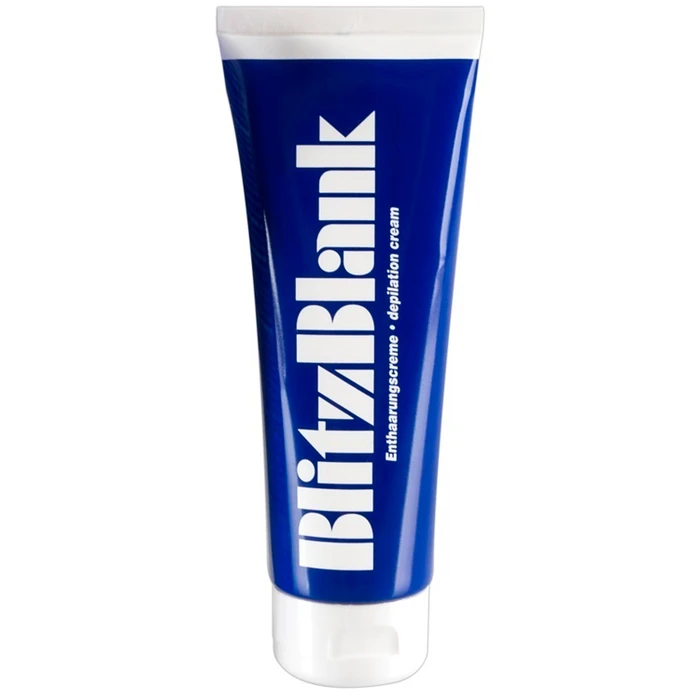 BlitzBlank Hair Removal Cream
In stock
Delivery 3-6 days
Overview
Be smooth and completely hair-free with the BlitzBlank Hair Removal Cream.
You can use the cream all over your body. And, of course, on your most intimate areas.
How to use the BlitzBlank hair removal cream: - Apply the cream generously on dry skin and allow it to take effect for 7-15 min. - Remove the cream with the included plastic spatula. - Rinse thoroughly afterwards with lukewarm water.
Available in a practical 125 ml. tube.
NOTE: Read and follow the instructions on the packaging for safe and effective results.
Brand
BlitzBlank
Product Weight (g)
147
Volume (ml)
125
Ingredients
Aqua, Cetearyl Alcohol, Urea, Calcium Thioglycolate, Propylene Glycol, Cetyl Palmitate, Calcium Hydroxide, Ceteareth-20, Prunus Amygdalus Dulcis (Sweet Almond) Oil, Butyrospermum Parkii (Shea) Butter, Tocopheryl Acetate (Vitamin E), Aloe Barbadensis (Aloe Vera) Extract, Xanthan Gum
Colour
White
Properties
Vegan
Language
Danish, English, French, German, Spanish, Italian, Russian, Dutch, Czech
SKU
15679
Customer reviews (0)
Sheer disappointment!
Do not waste your time and money. Never experienced such a lousy product. I gave it a chance myself after reading mixed reviews - but it is simply such a bad p...

Read more
A - 2. feb. 2021
Did not work
Both me and my husband tried this with max time and it removed only a few hairs. Most did not come off.
Dissatisfied - 22. feb. 2021
Benefits