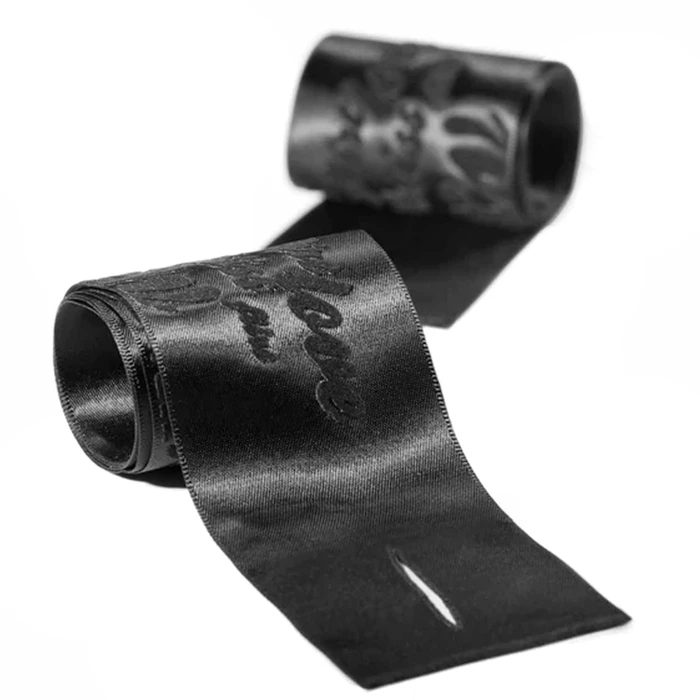 Bonbons Silky Sensual Volume Handcuffs
In stock
Delivery 3-6 days
Overview
Bonbons Silky Handcuffs are for those of you who would like to experiment with gentle bondage and for those of you who would like try gentle dominance.
The one that gets tied up by either the hands or feet will pass control over to his/her partner, thereby giving in and enjoying losing all control for a moment.
The set can be used for both hands and feet, but if you want both hands and feet to be tied up at the same, 2 sets need to be bought.
The handcuffs have a loop at the end and can therefore be easily clamped to the bed or any other furniture.
The handcuffs comes in soft polyester and feels comfortable and soft against the skin.
Brand
Bijoux Indiscrets
Sub Brand
Bonbons
Product Weight (g)
16
Full Length (in)
27.56
Primary material
Polyester
Colour
Black
Language
Chinese, English, French, German, Spanish, Italian, Russian, Dutch, Portuguese, Arabic
SKU
10034
Customer reviews (0)
Is good for the price.
The strap has a nice design and is easy to use. It also does not stick to the skin during use, as other restraints do. The product is really good for the price...

Read more
Jacob - 28. feb. 2021
The material not so silky
I had in mind that it felt more like silk than they did.
Katrine - 27. aug. 2020
Funny but ....
We thought they smelled very synthetic and had to wash them before use But otherwise ok for quick play Slightly uncomfortable on the wrists Would not recommen...

Read more
Stine - 15. jun. 2015
Big and comfortable
Easy to use and easy to tie together wrists with ankles! Sits as tight as you want it too and easy to loosen when needed.
Amor - 12. sep. 2020
Benefits