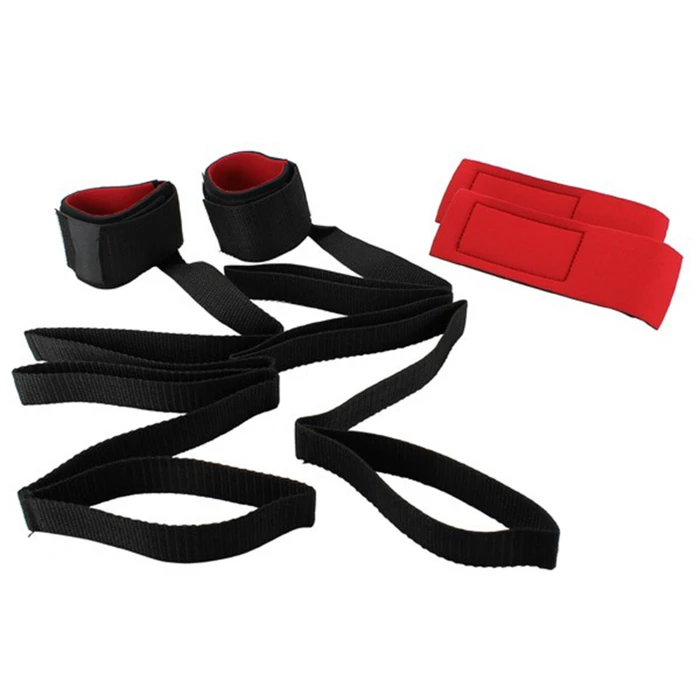 Bondage Set with Velcro Wrist Cuffs
In stock
Delivery 3-6 days
Overview
If you are shopping for a bondage set, where both hands and feet can be fastened, then you will love this bondage set.
The set consists of 4 straps each with a velcro cuff on the one end. On the other end of the strap is a fastener, which makes it possible to tighten the strap firmly for example, to the bed.
The set sits really comfortably and snug against the skin. It is extremely durable, making it possible to have wild play.
The soft velcro cuffs are adjustable and therefore fits most wrists and ankles, on both men and women.
Brand
You2Toys
Product Weight (g)
170
Included
Cuffs
Full Length (in)
47.24
Width (in)
2.56
Primary material
PA (Polyamide)
Colour
Black
Language
Dutch, English, Russian, Danish, Italian, French, Spanish, German
SKU
12519
Customer reviews (0)
Kinky
Super naughty and can be used in many places ;-) comfortable and worn
Lark - 9. nov. 2020
Very short straps
Have not been able to use this set as it is too short to use on a double bed :(
Cam - 10. jul. 2021
Perfect
This is our second set of exactly this product. After 13 years of diligent use, I had to buy a new set when the velcro stopped working. In other words, superb q...

Read more
Unknown - 25. oct. 2020
Exciting and fun
Easy and fast to attach. The velcro fits well, so impossible for my husband to let go. Exciting, spices up your everyday life! This will become a favorite in th...

Read more
Ida - 20. jan. 2020
Benefits