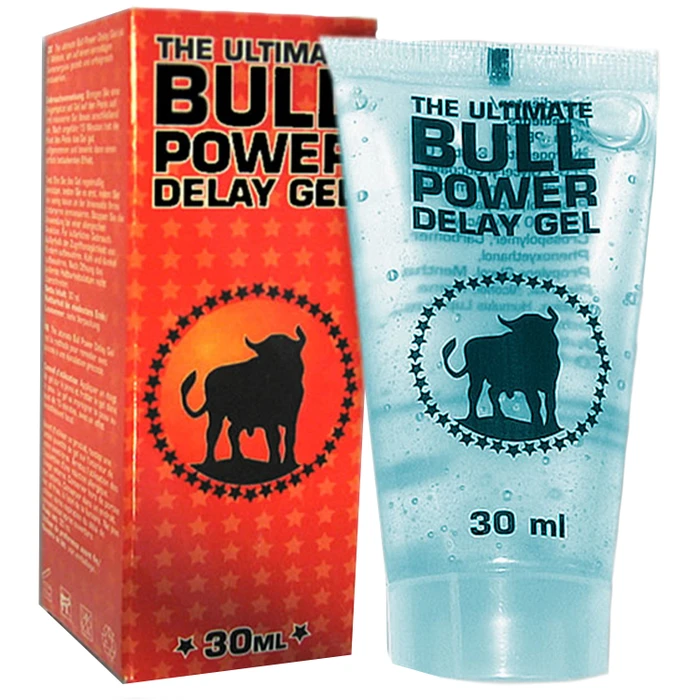 Bull Power Delay Gel 30 ml
In stock
Delivery 3-6 days
Overview
Bull Power Delay Gel was developed to help men who wish to increase their sexual stamina.
The gel prevents premature ejaculation and can delay release by up to 30 minutes.
How to use Bull Power Delay Gel: Apply a small amount of gel on your fingertips and massage it thoroughly into your penis.
Application should take place approx. 15 minutes before you want it to take effect, so the effect of the gel can set in.
Brand
Bull Power
Product Weight (g)
39
Volume (ml)
30
Ingredients
Aqua, PEG-7 Glyceryl Cocoate, PEG-40 Hydrogenated Castor Oil, Laureth-9, Acrylates / C10-30 Alkyl Acrylate Crosspolymer, Alcohol, Glycerin, Humulus Lupulus (Hops) Extract, Limonene, Mentha Piperita (Peppermint) Oil, Ethylhexylglycerin, Phenoxyethanol
Lubricant Base
Water based
Lubricant Qualities
Delaying
Colour
Clear
Properties
Vegan
Language
English, French, German, Spanish, Italian, Dutch, Portuguese
SKU
14308
Customer reviews (0)
Have tested
Does absolutely nothing. I hoped for a good product but it did not help me at all! I should get my money back. I'm very dissatisfied.
Ronny - 14. jul. 2021
I couldn't be happier either
Just like Martin said. It works great. It lasts for a really long time. You learn to adjust the amount and selected area. This has brought me a lot of extra ple...

Read more
TT - 3. jun. 2021
A big disappointment
I agree with Alixx, it has no effect whatsoever, could just as easily be water. But I liked the smell of mint, but a waste of money.
Fredrik - 9. jan. 2021
No effect
Bad delay gel. Has no effect, just like water.
Alixx - 20. jan. 2019
Delay
It's not good € 20 throw it because it doesn't work properly
Lok79 - 26. mar. 2020
Benefits