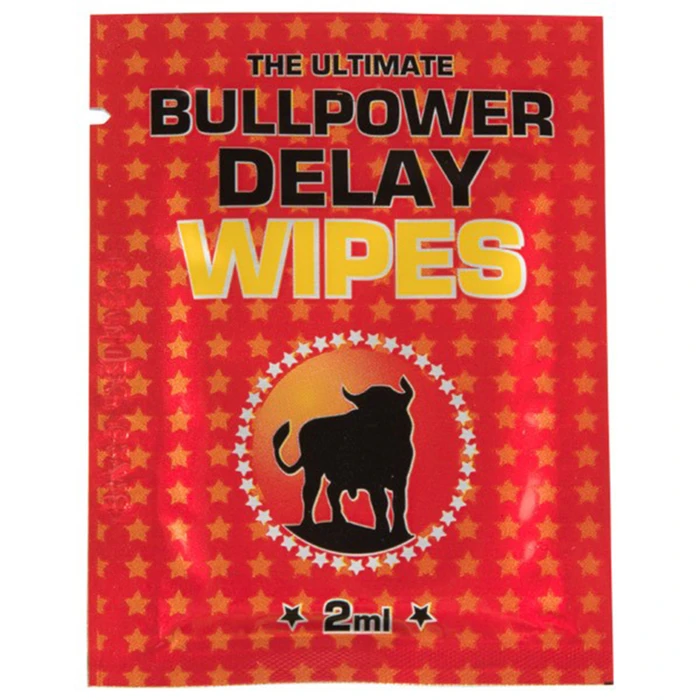 Bull Power Delay Wipes 6 Pack
In stock
Delivery 3-6 days
Overview
Would you like to keep going for longer, resulting in a more pleasurable sex life, then Bull Power Delay Wipes are a good choice.
The wipe has a slight numbing effect, but doesn't reduce the lustful feeling or take away from the experience, so both you and your partner can get maximum pleasure.
The wipes are easy to use and ideal to take with you on the go. Simply rub the wipe along the shaft of your penis, and then you're ready.
Bull Power Delay Wipes contain the natural flower extract St. John's Wort, which helps prevents premature ejaculation. It can be used with condoms.
Brand
Bull Power
Product Weight (g)
5
Volume (ml)
2
Ingredients
Aqua, Glycerin, Laureth-9, Avena Sativa (Oat) Bran, Hypericum Perforatum (St, Menthyl Lactate, Caprylyl Glycol, Polysorbate 20, Alcohol Denat
Lubricant Base
Water based
Lubricant Qualities
Delaying, Numbing
Colour
Clear
Properties
Vegan
Language
English, French, German, Spanish, Italian, Dutch, Portuguese
SKU
15169
Customer reviews (0)
It works!
It works! Let it air dry well before sex...
TN - 9. aug. 2020
LASTS FOREVER
The napkins are super easy to use and last for about 2 hours. My partner had 3 orgasms before I got mine. They can definitely be recommended
Taurus - 10. jan. 2019
Benefits