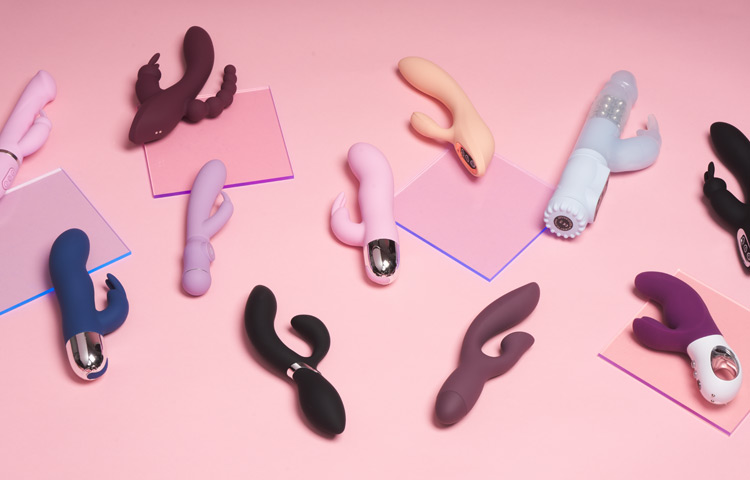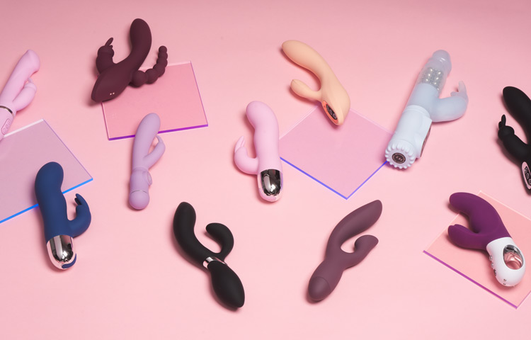 A Beginner's Guide to Rabbit Vibrators
Once upon a time, a rabbit vibrator was equipped with cute bunny ears (hence the name) and rotating pearls in the shaft.  
Today, there's a much larger focus on ergonomic shape and targeted stimulation, which means much more efficient pleasure. 
It also means you can explore all kinds of different designs and settings - do you want it to wiggle and rotate, or do you want to switch it up in terms of intensity?  
Read along and discover everything there is to know about the rabbit vibrator - of course, we've got a few recommendations waiting for you as well.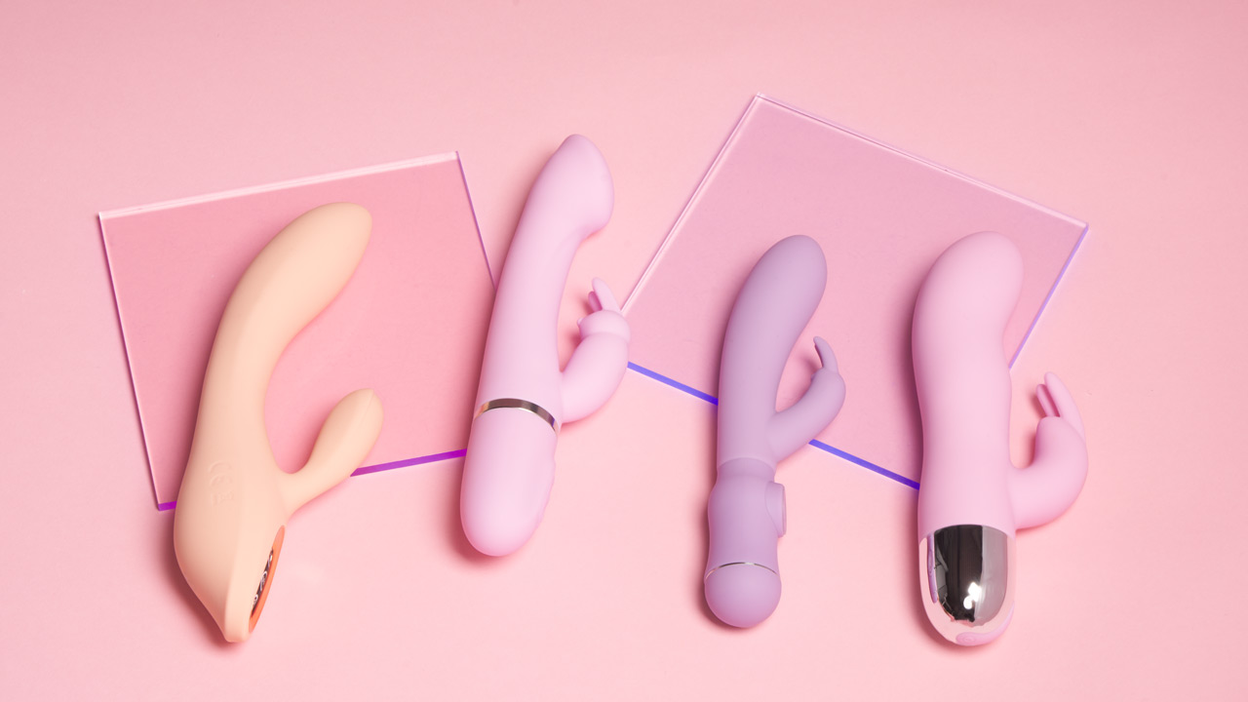 What is a rabbit vibrator?
A rabbit vibrator is a marvelous combination of a dildo vibrator for internal vaginal stimulation and a clitoral vibrator for external stimulation.
The stimulation of both internal and external pleasure spots means that the orgasms are highly intense - making it easy to understand why the rabbit vibrator is so popular. 
The different kinds of rabbits all have one glorious thing in common - blended stimulation.
Is a rabbit vibrator for me? 
Despite their incredible popularity, one of the critique points is that they are not particularly flexible in terms of anatomy. 
Differences in body type and size, as well as where the clitoris and vagina are situated in regard to each other, can make it difficult for a rabbit vibrator to work exactly as it is intended. 
Finding your anatomical match is, of course, a thing to think about for any type of sex toy, especially when dealing with the types that are designed to stimulate two or more erogenous zones at the same time.
This is why it is so important to be patient and take the time you need to experiment.
Sometimes it takes a minute to make new toys work for you in the way you'd like them to. Other times, it's simply a match right away.  
With that being said, a lot of designs try to compensate for anatomical differences by making the arms of the vibrator flexible in order for them to adapt to a wider variety of body shapes.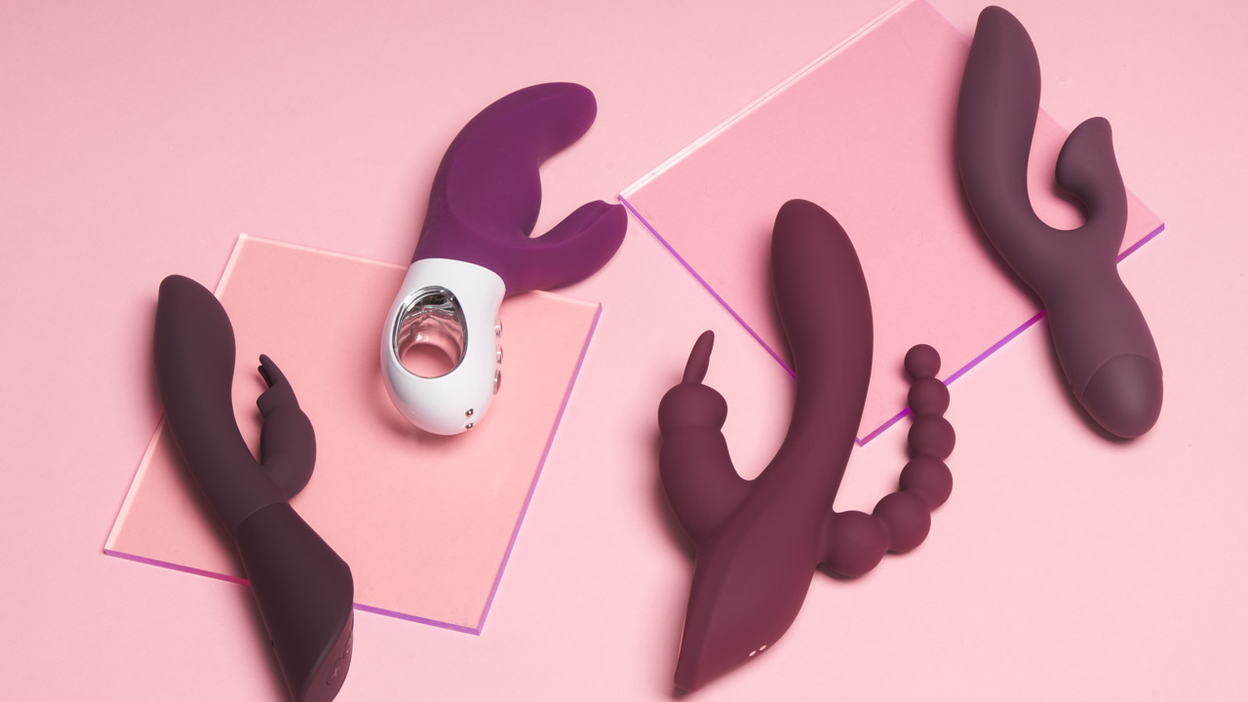 Experience the famous blended orgasm.
As mentioned earlier, a rabbit vibrator stimulates several erogenous zones at once. This ability makes it possible to reach the famous blended orgasms. Of course, we've written an entire article on the subject.
A study shows that only 18 percent of women can orgasm from vaginal stimulation alone. These numbers make it evident that we need to invite the clitoris to the party, and thanks to the rabbit vibrator, everybody's RSVPing 'yes'.
If you are easily overstimulated, a dildo vibrator or a clit vibrator might be the better choice, as they focus on one area at a time.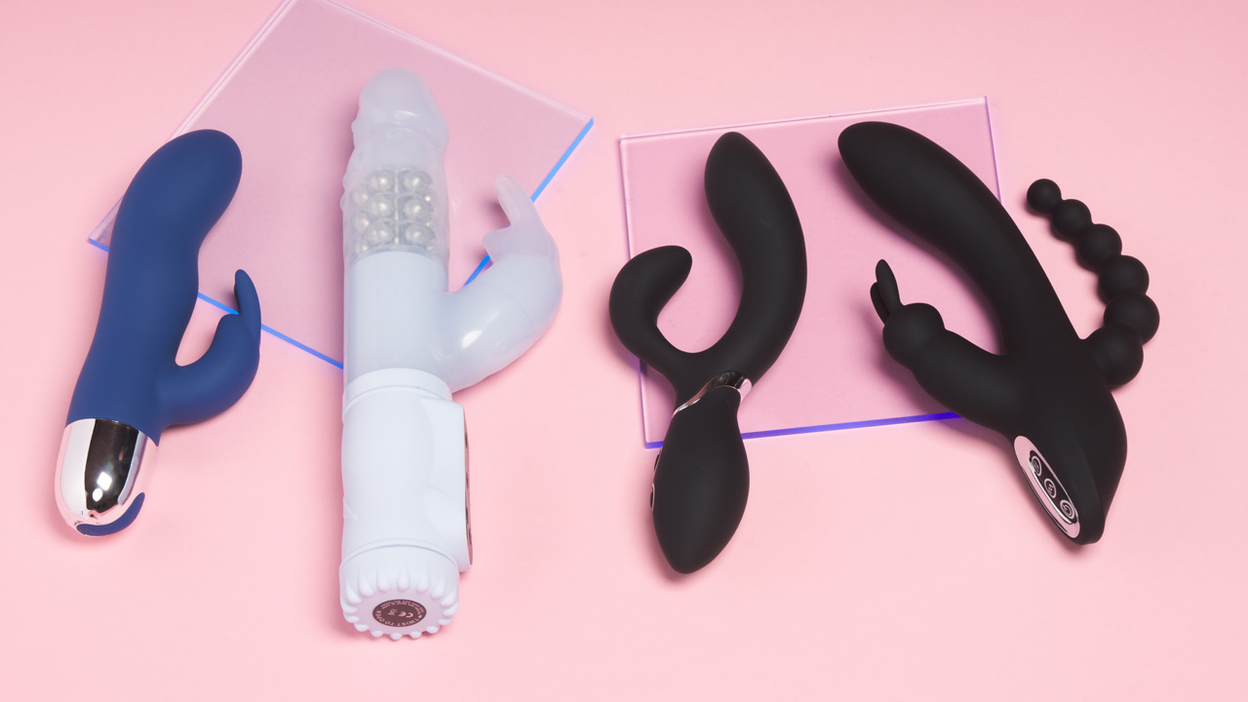 Four favourites
Feel free to explore our selection of rabbit vibrators on your own, but if you'd like a dash of inspiration, we've handpicked four of our favourites to help get you started. 
The Beginner Rabbit
Are you a total newbie regarding rabbit vibrators? Then check out this classic from baseks. 
With the + and - buttons, you can easily shift between the 10 vibration patterns allowing you to focus on nothing but the pleasure.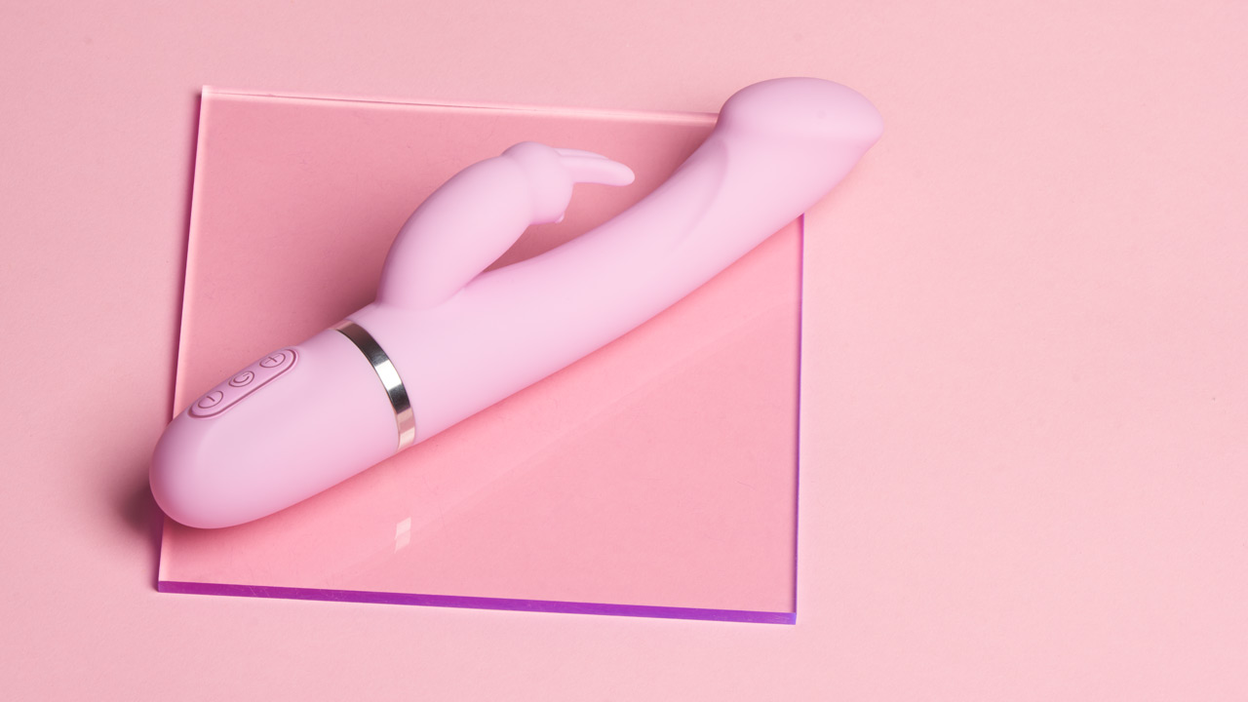 Your next big love
If you're feeling like a rabbit-lover already, this curvy vibrator from amaysin is ready to cater to your desires.
The curved ergonomic design fits perfectly in the palm of your hand and is easy to angle just right.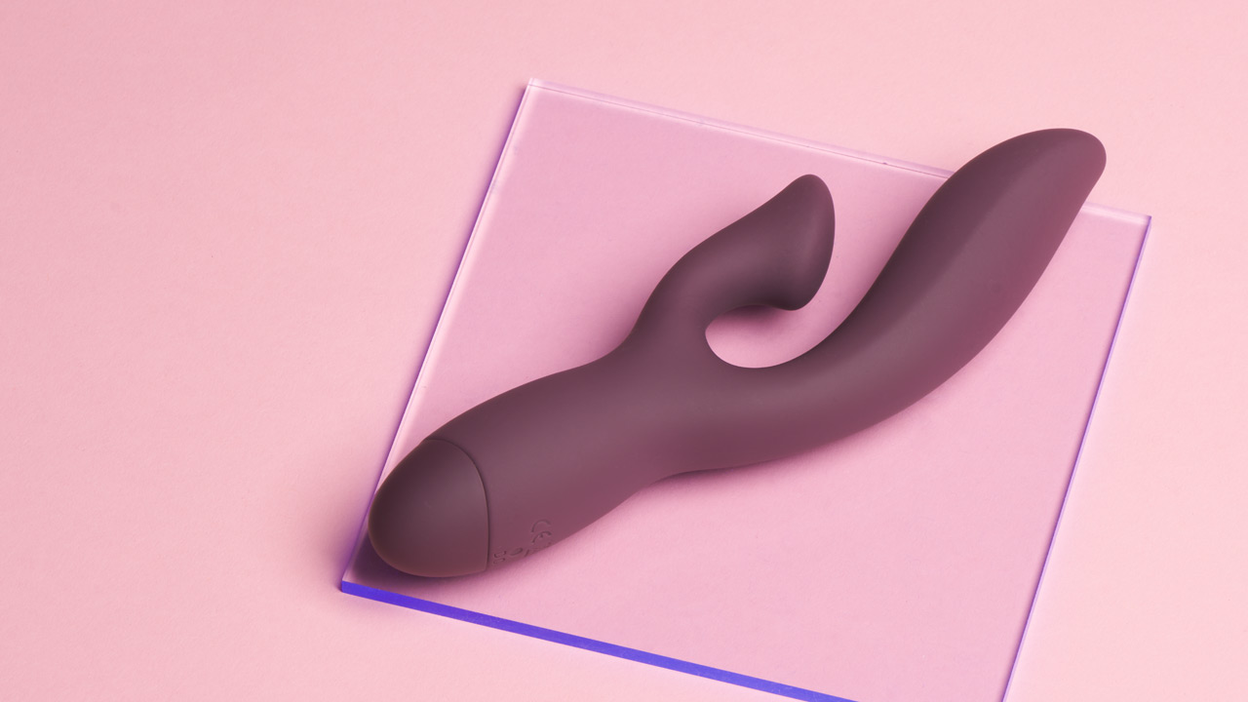 One of each, please!
If you want to be an expert rabbit user, you can get three-in-one with the Sinful Triple Fun.
This one offers triple stimulation, which will surely send you off on a cloud of blended orgasms.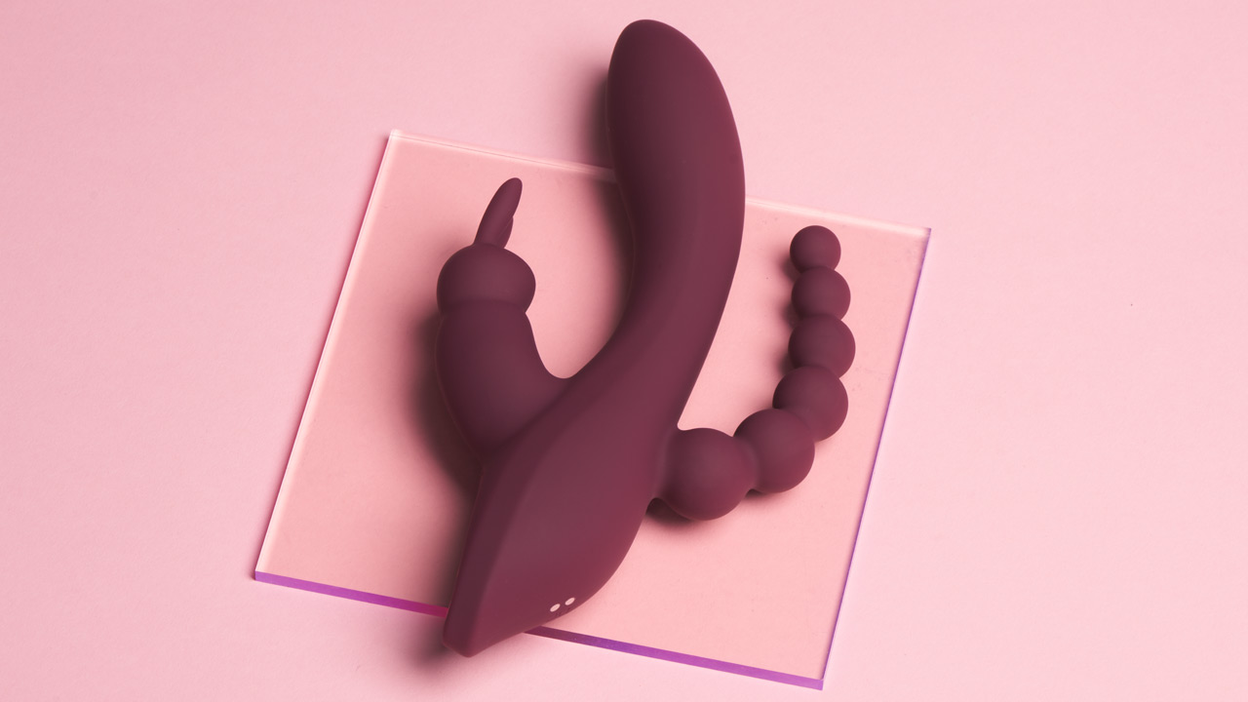 The one that never lets you down
Okay, it doesn't have rabbit in the name, BUT it works the exact same way. 
With Miss Bi on your team, you get a powerful and efficient vibrator with a wide shaft that fills you out to a tee. 
On top of a thrilling filling, you get two motors that let you individually control the outer and inner parts.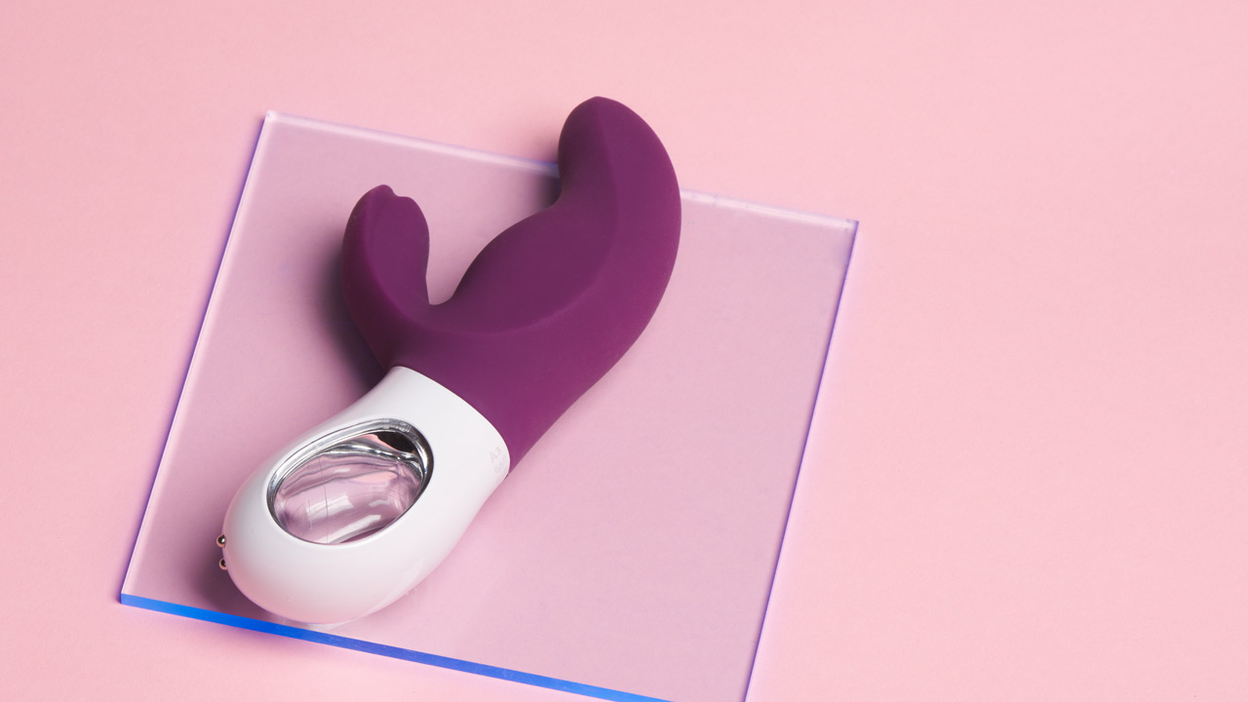 The perfect match
That was our favourites! You can discover them all and many more right here.
We hope you find the perfect rabbit for you.
Enjoy!