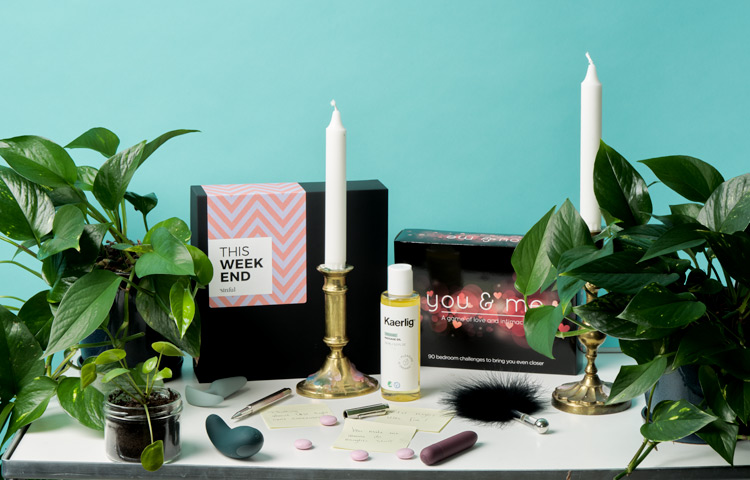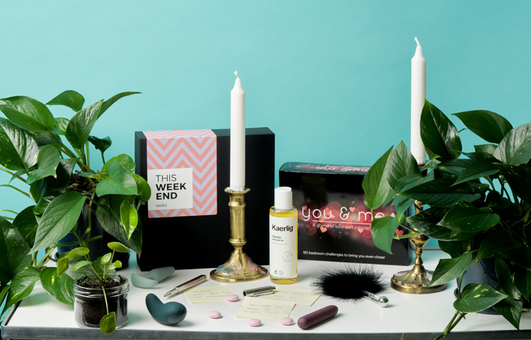 Talk your way to better sex
I want good sex. You want good sex. Is there anyone who even wants to have bad sex?
One of life's biggest questions—that even our dear Google has an infinite number of search results on—is how to have a good sex life.
I can save you from reading through all the results and give you the answer: communication.
What do you get out of good communication? Information and insight.
What do information and insight contribute to? Understanding. It takes some effort to talk about your sex life. In return, you will win in the long run. I'll tell you how in this guide.
You have to concentrate on three main points; the rest you get served along the way. The three points are communication BEFORE, DURING and AFTER sex.
At the end of the guide, you will get a number of specific suggestions for how you best get started with talking your way to better sex.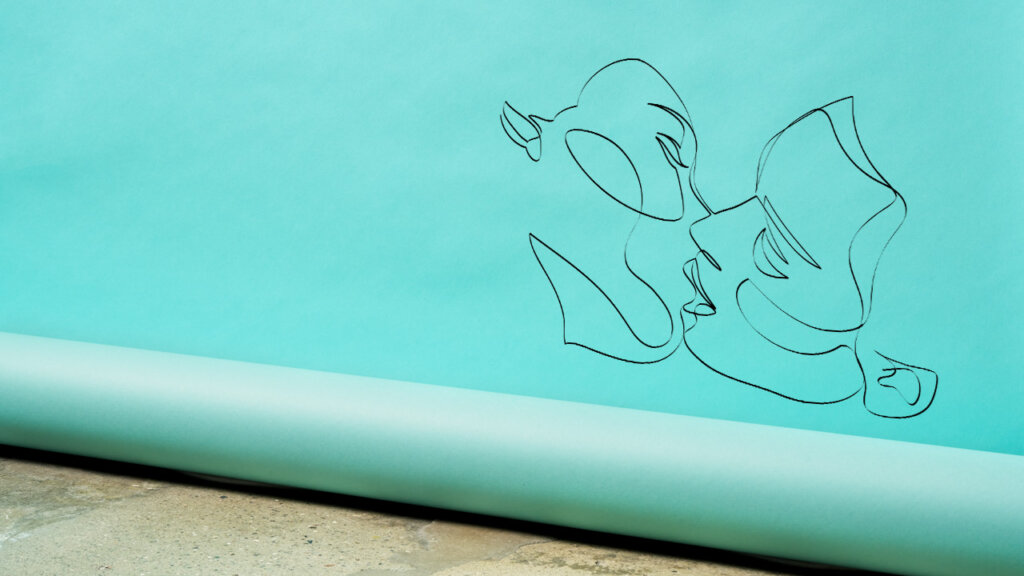 What do you want?
To have the best experience with your partner, it's important that you know yourself and your needs well enough to be able to pass them on.
Ask yourself questions, be curious and touch yourself. Put into words for yourself what it really is that makes you happy and comfortable.
The clearer and more specific you can be in your communication, the easier it is for your partner to navigate.
There can be many grey areas, and it can be hard to say out loud what it really is you feel like.
Think of an example like, 'I want you to pay more attention to my nipples'. How much is more? When do you want it? How is it best done?
If you already know the answer, your partner can just copy-paste the information so that all the energy is spent on caresses.
It's difficult to act on something you are unsure of or in doubt about. Therefore, words or actions must be brought into bed.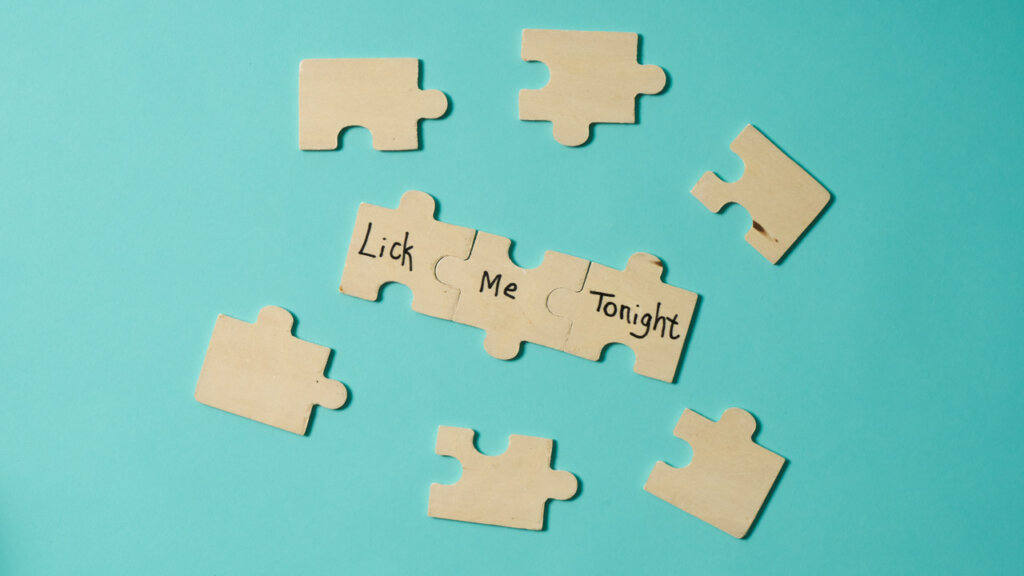 Communication BEFORE sex
Conversations about sex are best started outside the bedroom.
It may seem a little contrary to how it should be, because of course you have to communicate during sex, but the big, deep conversation about you and your partner's sex life is best had in a non-sexual environment.
This also applies if you're having sex with a new partner. It's always a good idea to ask what the person likes and wants—consent is key, and sex is simply better when you are in agreement.
Although it seems tempting to lie close together and whisper things to each other in the dark, you can quickly get distracted by the intimacy between you. And starting a big conversation right after sex means there is a good chance that the brain is already too exhausted.
It's therefore important that your head is reasonably clear when you start, and that there is plenty of time to talk. So, this means no talking over the phone while on your way home from a meeting during rush hour.
In addition to when you talk about it, you need to pay attention to two things.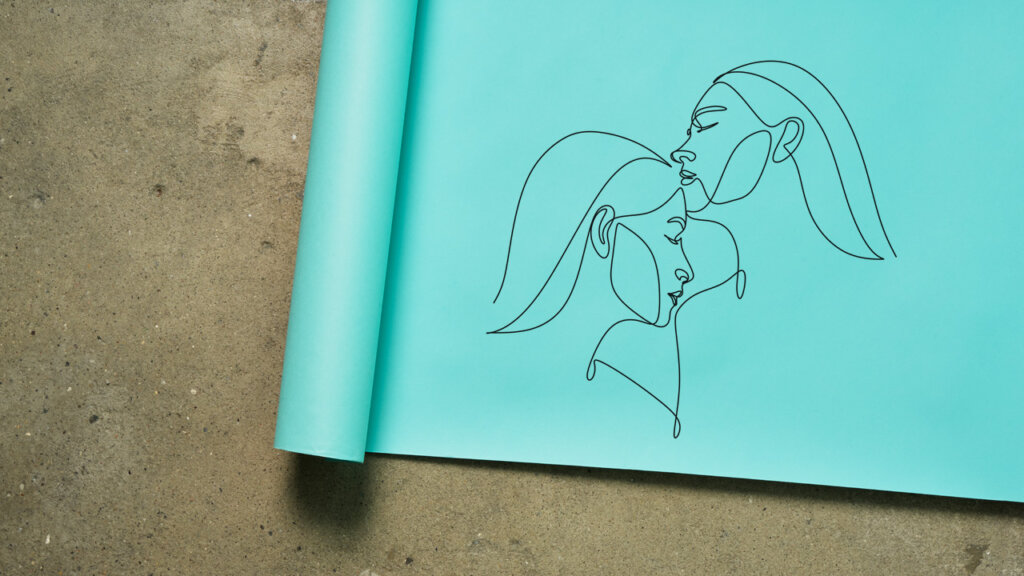 1. Vulnerability
Whether you know each other well or are new partners, sex is a vulnerable topic.
Make sure to keep the topic on your own territory and tell what you feel like, what your partner can do for you, and how you like it best.
2. Listen and ask questions
When your partner talks, be open and curious.
Listen to what is being said. Are there real needs? Is it the desire to try something new? What can you do to meet those needs?
Ask questions so that both you and your partner become wiser. Unless you are asking 137 questions about the amount of strokes to give the lumbar area, you can hardly ask too much.
If it's easier for you, you can always start with one of your experiences with really good sex and talk based on what worked for you back then.
Or use it as an opportunity to date: your favourite music in the speakers, cold drinks in the glass, and a sea of notes where you each write down fantasies, desires, or wishes. You take turns drawing a note, and how long the conversation lasts or what it develops into is entirely up to you.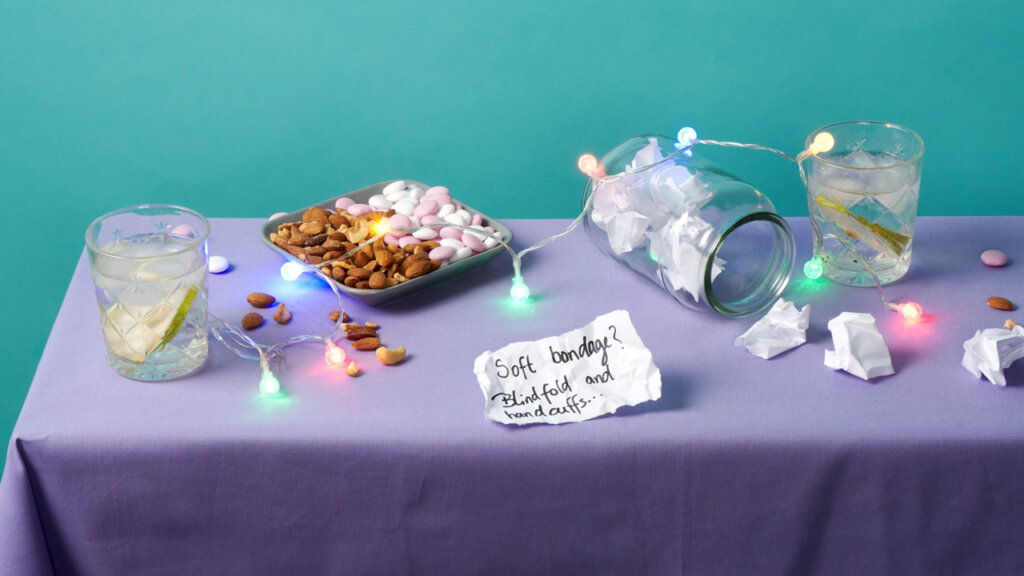 Communication DURING sex
There are many different ways to communicate during sex, and you don't even have to use words.
Use your body language, and pay attention to your partner's.
You can use moans, sounds, and caresses to guide you, or you can lead your partner's hand. Kisses, smiles, and eye contact can also help to confirm when something feels nice.
It's basically about expressing yourself so that your partner understands and can meet your needs.
For some it's natural to talk about sex and lusts; others have to take the plunge.
A good place to start when you want to communicate verbally is by saying things out loud:
'It's really nice when you kiss me there'

'I like when you hold me close'

'My body gets really hot when you touch my lower back'
Start an open conversation by highlighting the positive rather than the negative with phrases like "I like this" instead of "I don't like when you do this".
It can help you become confident in your communication, so that you can more easily express desires and fantasies, for instance, which hopefully leads to an open dialogue between you and your partner.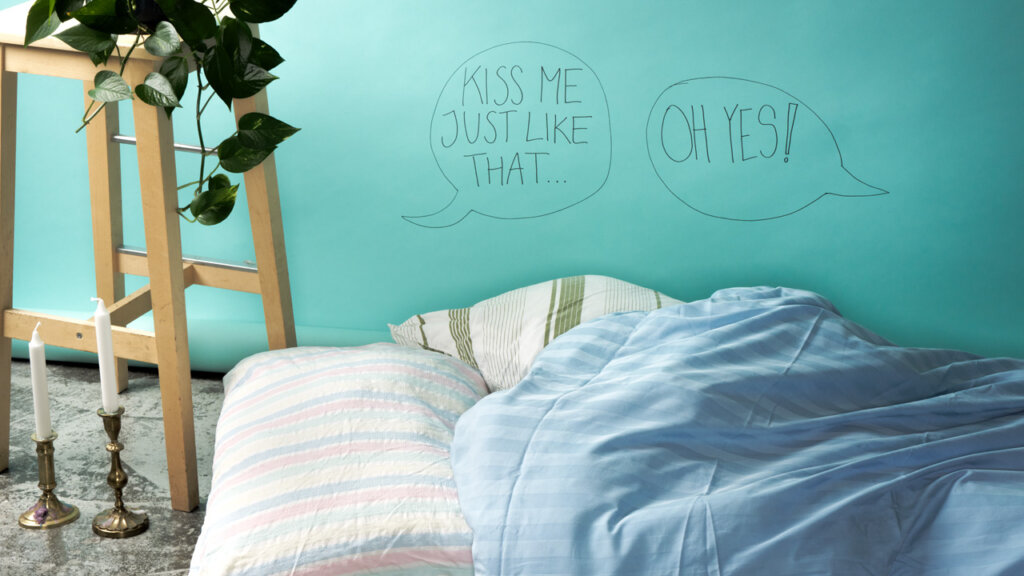 Communication AFTER sex
The following is really rewarding for your relationship, though it may seem a bit unsexy:
Feedback.
First and foremost, it's not about giving a grade or agreeing on what to practice on for next time.
Instead, it's about telling what you think was nice or naughty. Maybe it got you in the mood to explore something more etc.
If there was something you tried, but that you don't need to repeat, you can also mention this.
The point is: Talk about it.
Put into words what you experienced, so that together you can find out what works for you.
It doesn't have to be right after, when you're tired and drowsy. You can write it in a text message the following day, on a post-it that your partner finds later, or something completely third.
It's always nice to be praised, especially if you have made an effort to satisfy your partner. It also has the bonus effect of making you want to do it again. And again and again and …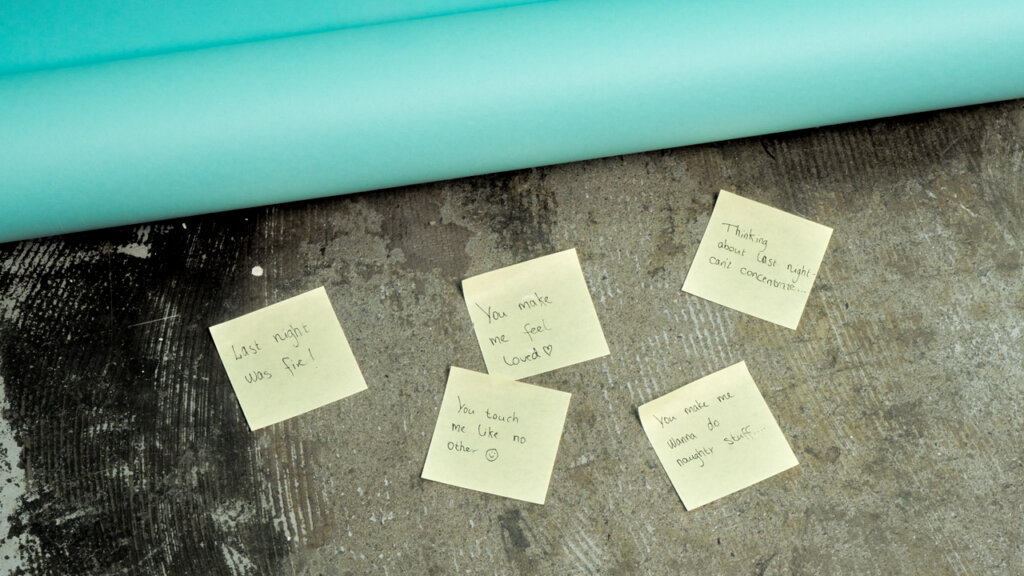 Where do I start?
If you'd like a helping hand in getting started with talking your way to a better sex life, we have four different ideas that are great to use to get the conversation going.
Massages and caresses
Dim the light, ask your partner to take off their shirt, and start distributing the soft massage oil in your hands before you start caressing.
When you're both relaxed and the massage is well underway, talk about one of your fantasies or something you really like that your partner does to you.
You can also involve a blindfold or a tickling feather for a more sensual experience.
It's often easier to talk about the slightly more vulnerable topics when it's not in broad daylight and it's possible to avoid direct eye contact.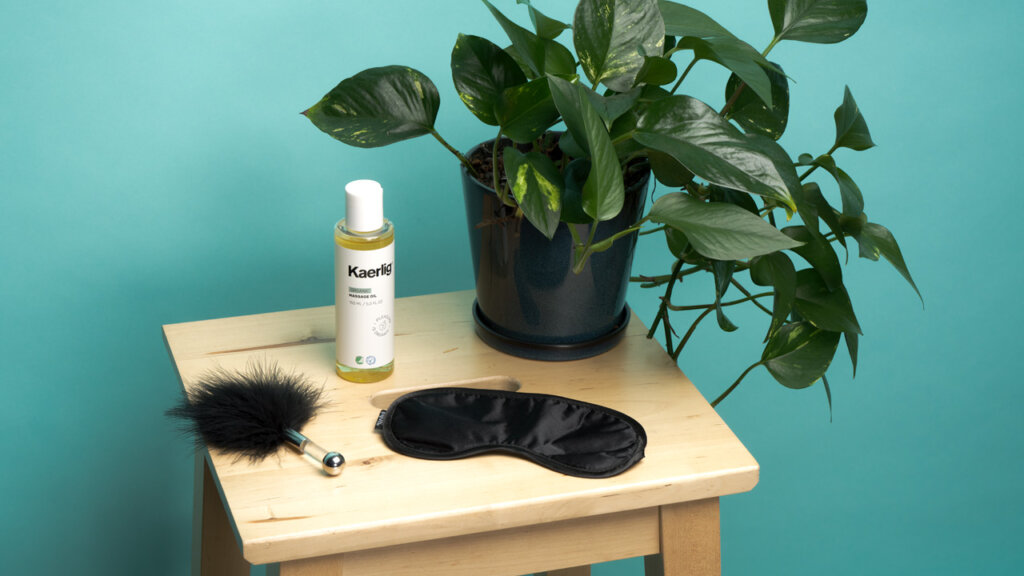 Erotic board game
With a game on the table, you're both in the dark with regard to what the cards will say, so you share both the excitement and the curiosity.
The game You & Me contains 90 cards, which are divided into 'Him' and 'Her'.
You take turns rolling the die, which then determines which card to draw. The card contains various ideas, suggestions, and activities, which can also help kickstart your communication. You have the option of using the hourglass if one of the cards' proposals is to have a time limit.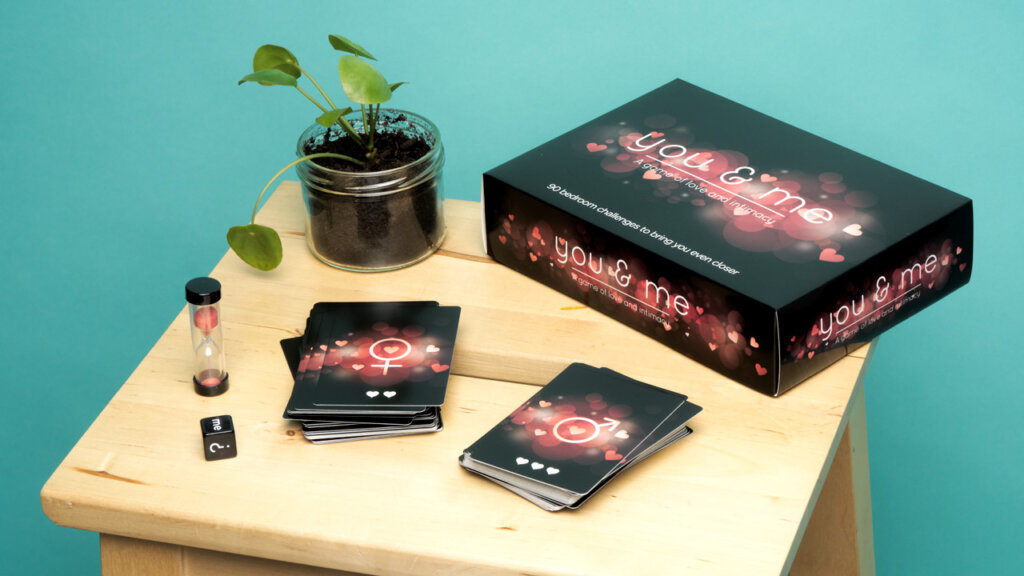 Sex toy boxes for couples
Another good place to start a fun and enlightening conversation about sex is with a sex toy box.
Your conversation already starts when you have to choose which box is right for you, and it continues when you sit with it in front of you on the bed and are about to explore the different products.
Once you've tried out a sex toy, you can talk about what worked for you individually and together.
Who knows, maybe you need to explore more in that direction?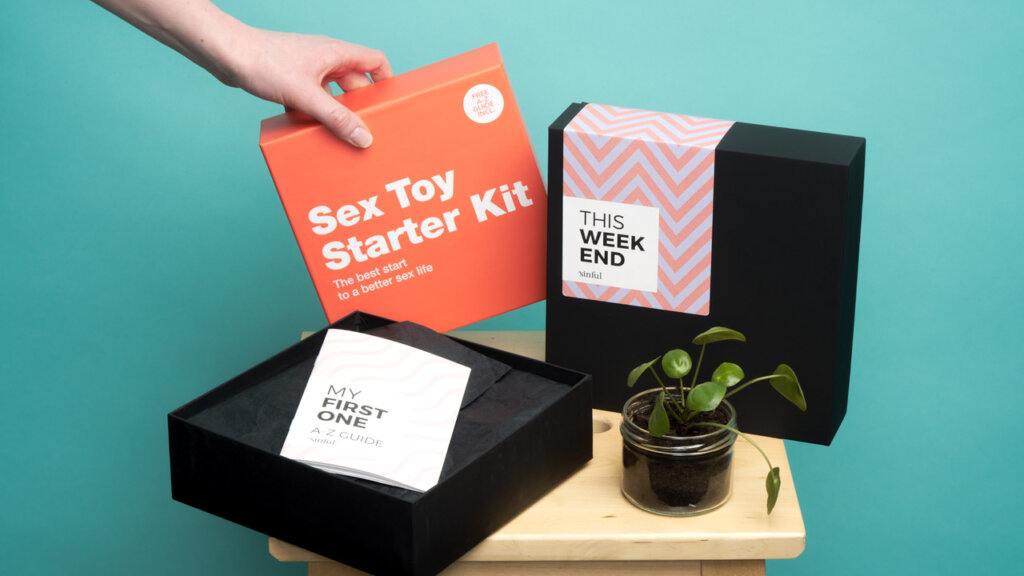 Sex toys for couples
Sex toys are communication starters without equal.
The thingamabob can be either the hero or the villain, because it's always ready to take the blame if things didn't go as you had hoped.
If you caress your partner with a tickling feather, it's easier to ask to be caressed a little higher than if you use your hands.
It's the object that becomes the guide, and it's therefore far less vulnerable to ask for something else or more while you are at it.
It's up to you what you want to start with, but we naturally have a few suggestions ready.
A bullet vibrator is easy and discreet to bring under the duvet and can be enjoyed in most positions.
If you're curious about anal play, then the butt plug set from Amaysin is obvious.
You can also take a lay-on vibrator in one hand and your partner in the other, and enjoy that it can be used in different positions.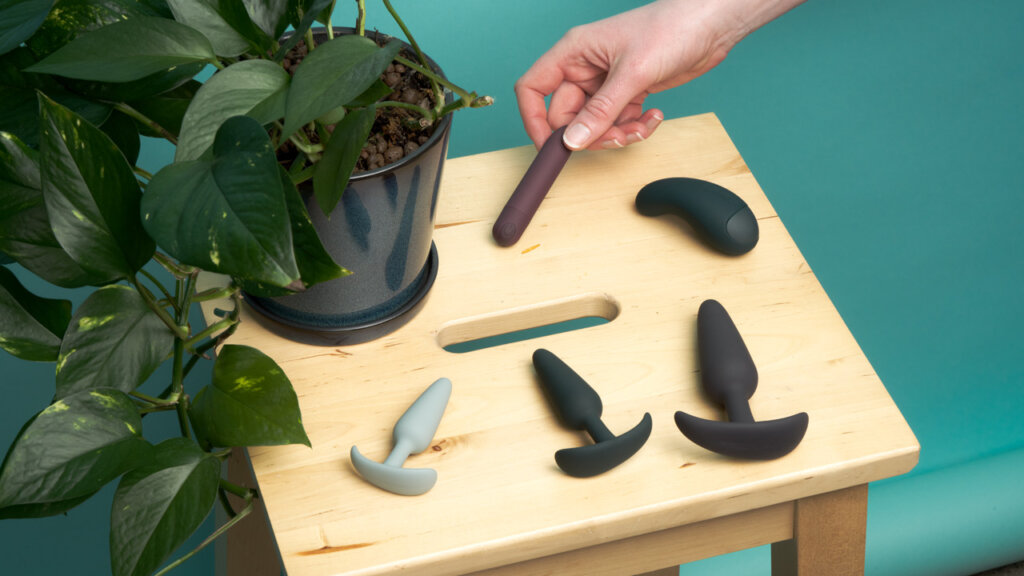 When you start communicating about sex, for example by using a vibrator, you will find that you suddenly start communicating more honestly and inclusively elsewhere in your relationship.
If you and your partner are Zen in the intimate part of your relationship, you will also be more open to new initiatives and developments in the relationship.
Sex gets better when you talk about it.
Enjoy!
Related blog posts