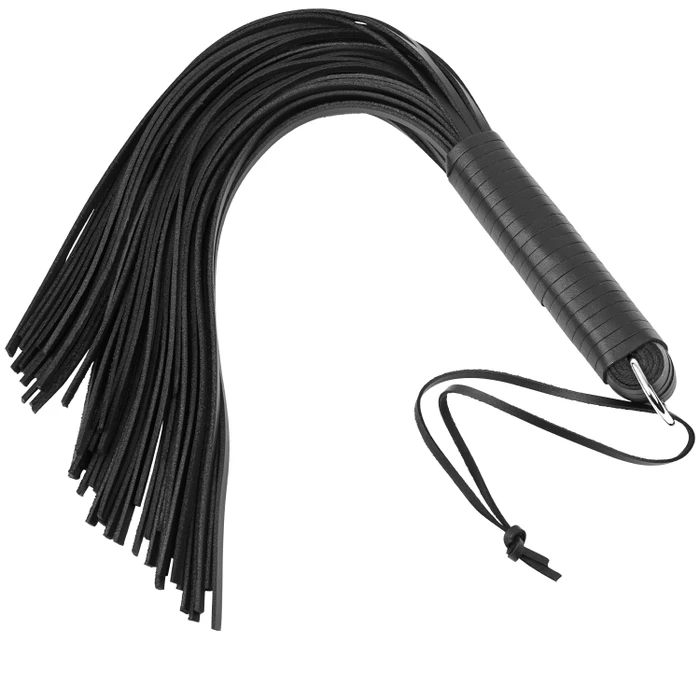 XX-DreamsToys Black Leather Flogger 18.5 inches
In stock
Delivery 3-6 days
Overview
This beautiful black leather flogger with approx. 48 fronds is for erotic adventurers who crave both gentle caresses and titillating stings. The 18.5 inches long whip has a solid handle for good grip. The handle is 5.5 inches long and 1 inch wide and includes a wrist strap to prevent it flying from the hand. This black leather flogger is great for both dominant play and punishment, and can be used regardless of whether you have experience in whipping or not.
We recommend that you practice using a leather flogger, ensuring you can do it right before using it on your partner. Try to use it on yourself first, to see how hard it hits, before you use it on someone else.
Brand
XX-DreamsToys
Product Weight (g)
250
Full Length (in)
24.02
Primary material
Leather
Colour
Black
Language
English
SKU
13727
Customer reviews (0)
Stable flogger
A flogger with a simple design that gives a solid impression. It will probably be a reliable workhorse in our kinky stable.
Peter - 21. jul. 2021
Lives up to expectations
I'm super satisfied! It feels amazing!
Richard Jönsson - 3. may. 2021
Fits in my hand nicely
It just arrived in the mail today and you wouldn't believe how excited we were to try it ;) We traded up from a cheaper model and the difference is just night a...

Read more
Björn - 19. jul. 2020
Quality
Weight and material are top quality. Best buy!
Zinfull - 26. dec. 2019
It requires practice
Good leathern scent and feel. It's heavy and requires a beginner to have some familiarity. A very high quality product for its price.
Sara88 - 24. aug. 2020
Benefits