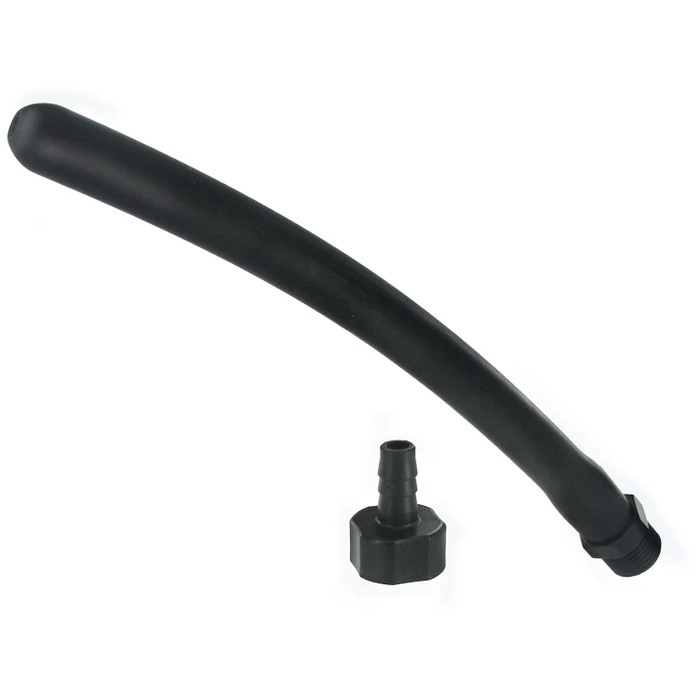 Clean Stream Silicone Comfort Nozzle Attachment
In stock
Delivery 3-6 days

Sinful Clean Sex Toy Cleaner 100 ml

Sinful Anal Water-based Lube 100 ml
Overview
The Clean Stream Silicone Comfort Nozzle Attachment helps you to maintain a high level of hygiene before diving into anal play, where hygiene is very important for a good and pleasurable experience.
This Comfort Nozzle attachment ensures that there won't be any uncomfortable surprises during play.
The attachment can either be fastened to your shower hose or used with a Clean Stream Anal Cleaning Set (which is also available for purchase here in the shop), for deeper internal cleaning with the long, flexible shower head.
If you would like to use the attachment with your shower hose you need to be careful of how much water you rinse out of your bowel.
How to use the Clean Stream Silicone Comfort Nozzle: Attach the nozzle to your shower hose or douche, and control the temperature and direction you want the water in. We suggest body temperature water, or water no warmer than 40 degrees. Repeat the process until the water rinses out clean.
We recommend a water-based anal lubricant during cleaning, for a comfortable insertion of your Comfort Nozzle. 
The Clean Stream Silicone Comfort Nozzle Attachment can be rinsed in hot water after use. Do not leave it in hot water, simply dip and rinse.
Brand
Clean Stream
Product Weight (g)
71
Full Length (in)
10.63
Insertable Length (in)
9.45
Diameter (in)
0.67
Primary material
Silicone
Colour
Black
Recommended Lube
Water based
Language
English
SKU
14413
Customer reviews (0)
Great product, best purchase
Really easy and quick to get clean. Really good quality. Best purchase I have made myself. It is very easy to use, but remember a little lube! I am really happy...

Read more
M - 6. nov. 2020
Intimate cleaning could not be easier ...
For an inexperienced anal enjoyer, the size of the hose may seem a little intimidating, but some light preparation with a finger and a little good lube makes it...

Read more
N - 20. nov. 2017
Benefits