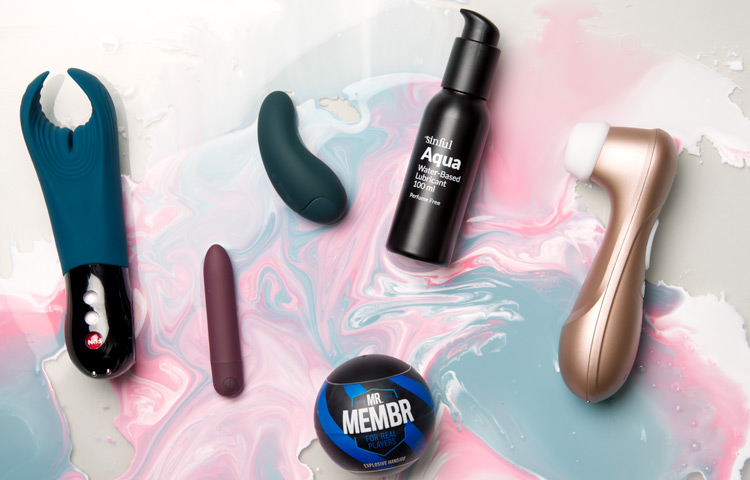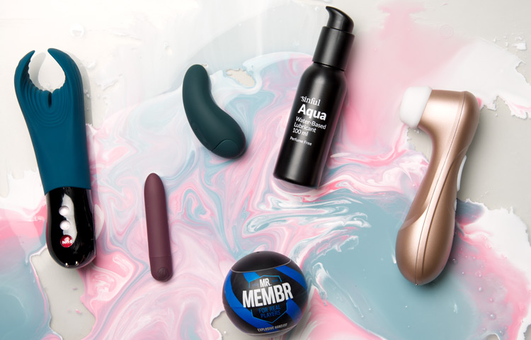 Why You Should Masturbate With Your Partner
Whether you've known your partner for several years, or your relationship is completely new, mutual masturbation is a great thing to investigate further.
Mutual masturbation simply means that you masturbate in front of each other—either at the same time or by taking turns.
It may feel uncomfortable to begin with because masturbation is often something you do alone.
So it's quite normal if you have to get used to the idea of doing it in front of your partner because you might be thinking about how you look while masturbating (though your partner probably really enjoys the view!).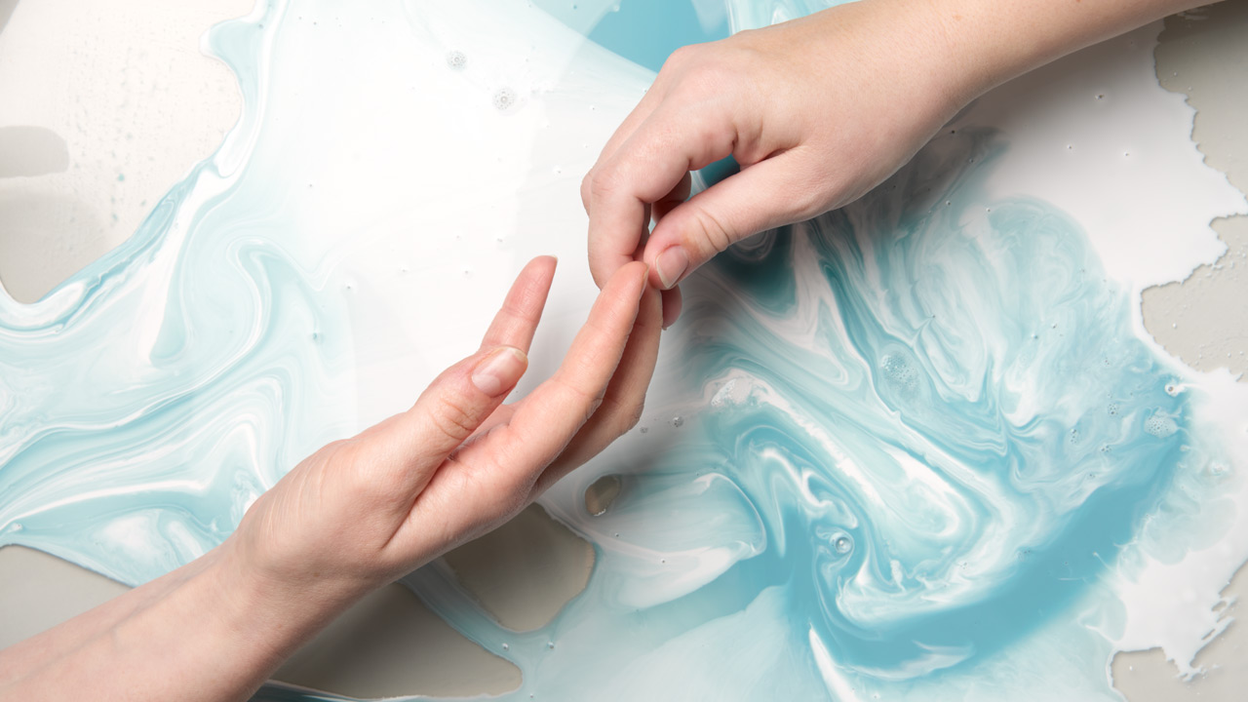 In this blog post, we'll share what mutual masturbation can do for you and your partner, how it can help maintain intimacy, even if one of you is physically or mentally drained for a period of time, and, of course, which sex toys you can use.
But why masturbate in front of your partner at all?
I'll tell you right here:
What can mutual masturbation do for you?
There are two obvious reasons to include mutual masturbation in your relationship:
It's a new way to get to know each other.

It can add intimacy between you, because you are together in exploring something new. As a bonus, it can be arousing to see your partner touch themselves.
Besides these two things, there are still a handful of benefits, but let's start from the beginning.
Get to know each other
It may seem a bit backwards to get to know your partner by letting them touch themselves, instead of you touching them. But some people learn best when, as a start, they are shown how to do it.
For example, if you need to assemble a cabinet, it's very nice to have a manual at hand.
When you look at your partner masturbating, pay attention to where and how they touch. That way, you get information on how to best satisfy them.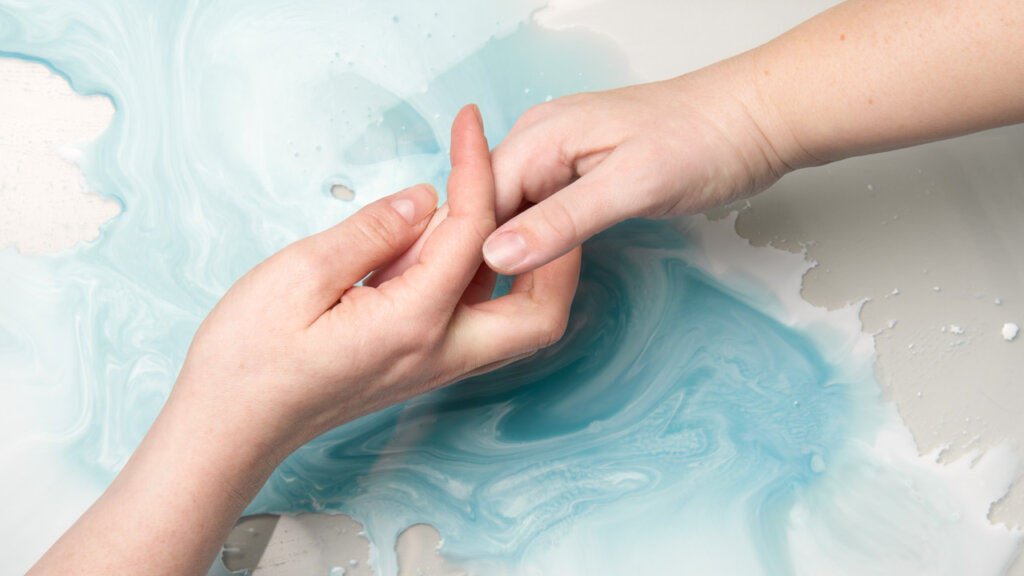 Discover something new together
When you try new things together, intimacy grows between you because you are both not on your home field. You want it to be a good experience.
Be curious, observe, and ask questions along the way if your partner is doing something you didn't know about beforehand.
Arousing experience
'It may be that the very idea of mutual masturbation doesn't send a delightful tickle up your spine, but when you see your partner touching themselves, it can easily change.
At the same time, it takes trust to masturbate in front of your partner, and that trust can also be hugely arousing.
Show what you cannot say in words
Even if you are comfortable with your partner, it can be hard to say how you like to be touched best.
It may be that you find it difficult to say it out loud or that it's difficult to explain. For this reason, mutual masturbation can help with showing what you cannot say in words. It's a physical thing that shows how you like it best.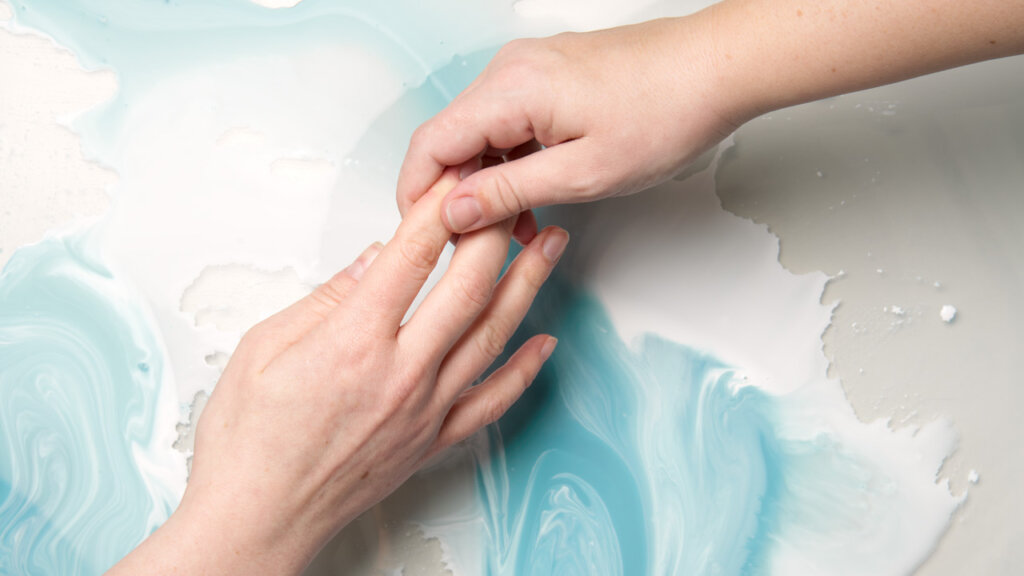 Let go of the autopilot
We humans are creatures of habit, and once we've figured out how to spoil and satisfy our partner, it's often the same thing we do over and over again—because it works.
Still, it's nice to try something different and new once in a while.
Mutual masturbation can be used to spice up the foreplay and penetrative sex you know works for you.
If, for example, you are exhausted parents who want to be intimate, but sleep is doing its best to lure you into dreamland, you can take advantage of the fact that you know your own genitals the best. Here, mutual masturbation is the answer.
Swap halfway
Mutual masturbation doesn't necessarily mean that you shouldn't touch each other at all.
You can easily lie close to each other, or you can keep more of a distance to better see what the other person is doing.
Once you've got an insight into how your partner likes it, you can take over and continue. Ask along the way or check to make sure you are doing what they want you to.
And just a little note: use lube!
With lube, there is much less friction, which means that stimulation and movements become more pleasant and smooth, whether you use fingers or sex toys.
If you pick a water-based lube, you can use it for everything. You can even get an organic water-based lube.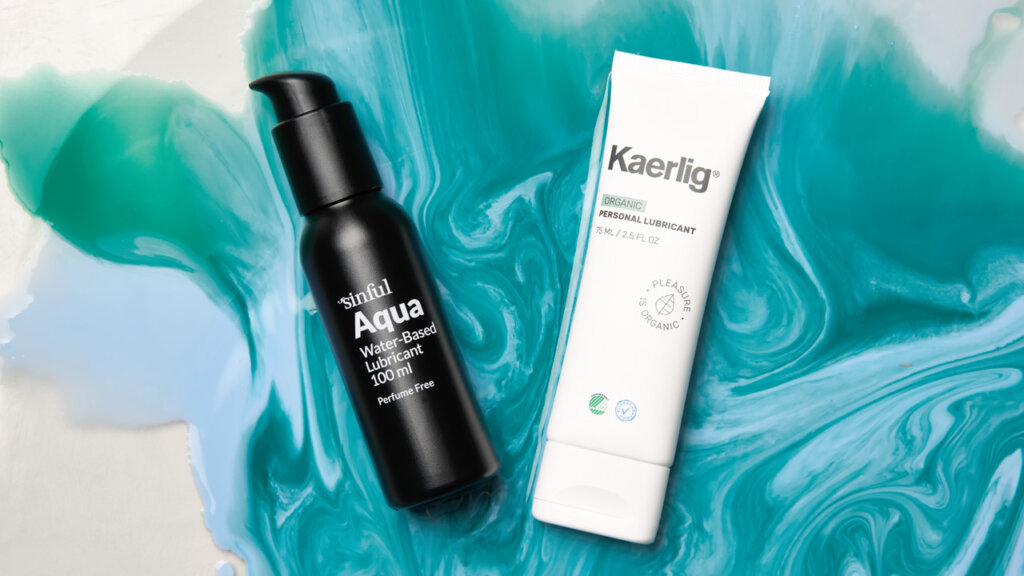 Physically and mentally drained
If you or your partner feel physically or mentally drained at some point, it can be difficult to be intimate in exactly the same way as you may have been in the past.
It may be that one of you is mentally drained and energy is therefore spent on getting through the day. Maybe your partner has after-effects from a birth, and these cause pain during penetrative sex. It may also be that the desire for sex is less than it has been before.
This does not necessarily mean that the desire for sex has disappeared—the desire may just be different than usual.
Mutual masturbation is a way to be together without spending all of your remaining energy on recreating the sex life you know.
Use your intimate space to be together in a new way, where you can each contribute what you can and enjoy that you are still together about it.
Use sex toys
Another way to make mutual masturbation a really good experience is by including sex toys.
Whether you feel like using sex toys on yourself or each other, it's another way to indulge.
Sometimes it's even easier to achieve climax because the vibrations, the texture or the scenario itself help to make the whole situation a little more tantalising.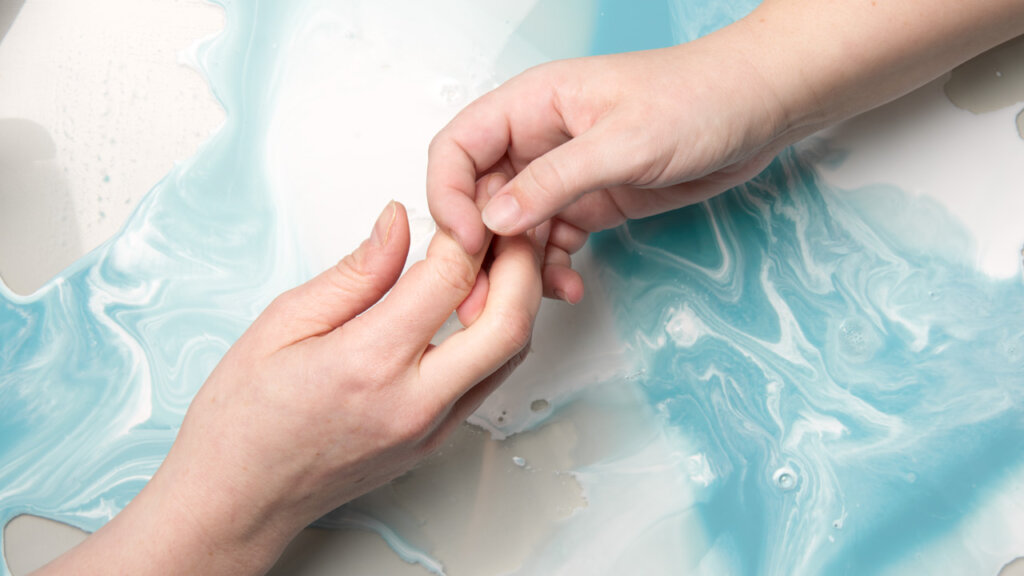 For the both of you
A bullet vibrator is a great place to start, as it can be used to spoil both the penis and vulva. Take it in your hand and stimulate the clitoris, balls or nipples, to name just a few areas.
If you want strong vibrations with a soft exterior, choose a bullet vibrator in silicone. The silicone ensures that the vibrations are a little bit subdued and less intense.
If, on the other hand, you are looking for powerful and even a little furious vibrations, then you need a bullet vibrator in ABS plastic.
For vaginal seduction
And now that we're talking about vibrators, a lay-on vibrator is also a good helper to have on hand if you have a vagina.
Place it on the clitoris and feel how the vibrations spread onto the vulva. You can also easily place your lay-on vibrator in your hand and use it for targeted stimulation.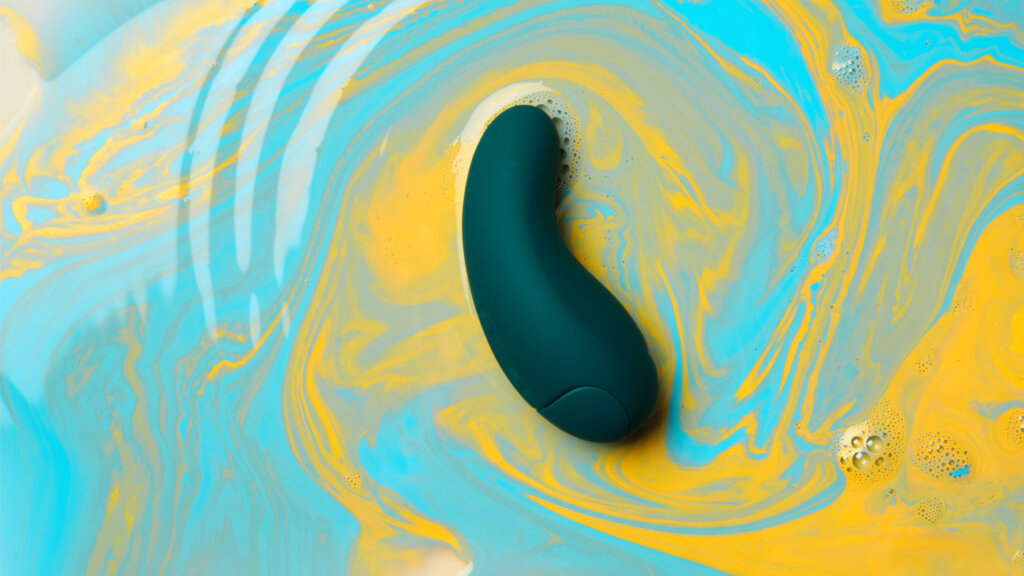 One more thing for those of you with a vagina: clitoral stimulators, of course.
You may already know them, and if not, you can read more in our ultimate guide to clitoral stimulators.
In short, the clitoris is stimulated without direct contact via pulsating pressure waves—it feels a bit like oral sex.
With a Satisfyer Pro 2 in your hand, the clitoris receives full attention, but you can always involve the fingers too, of course.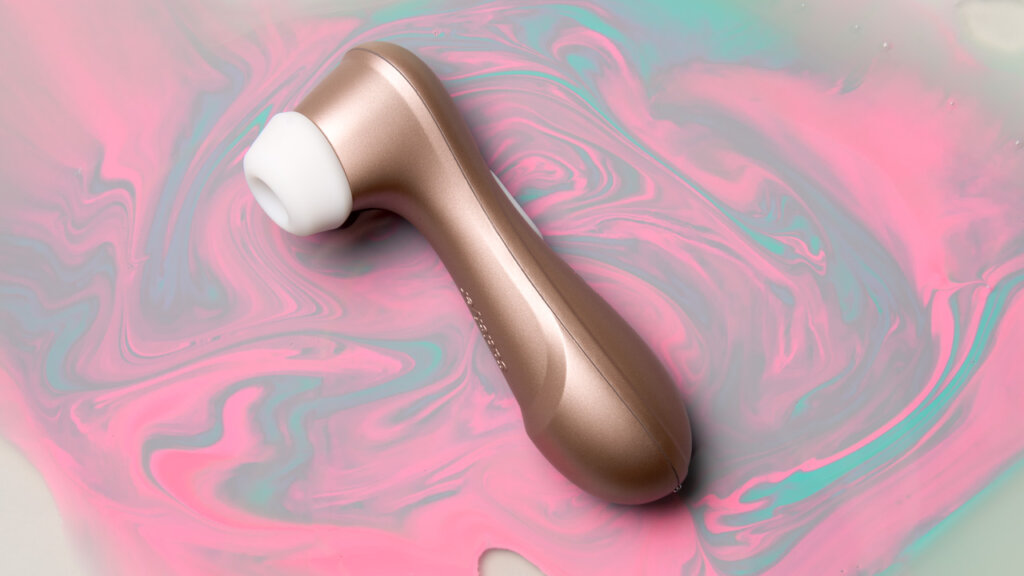 For spoiling the penis
If you have a penis, then there are also vibrators designed to spoil you.
There are different types of penis vibrators, but with the Manta penis vibrator, the wings embrace you and snuggle around the shaft of the penis, fraenulum, head of the penis or scrotum.
It's even easy for your partner to take over control of the Manta and move it up and down your shaft.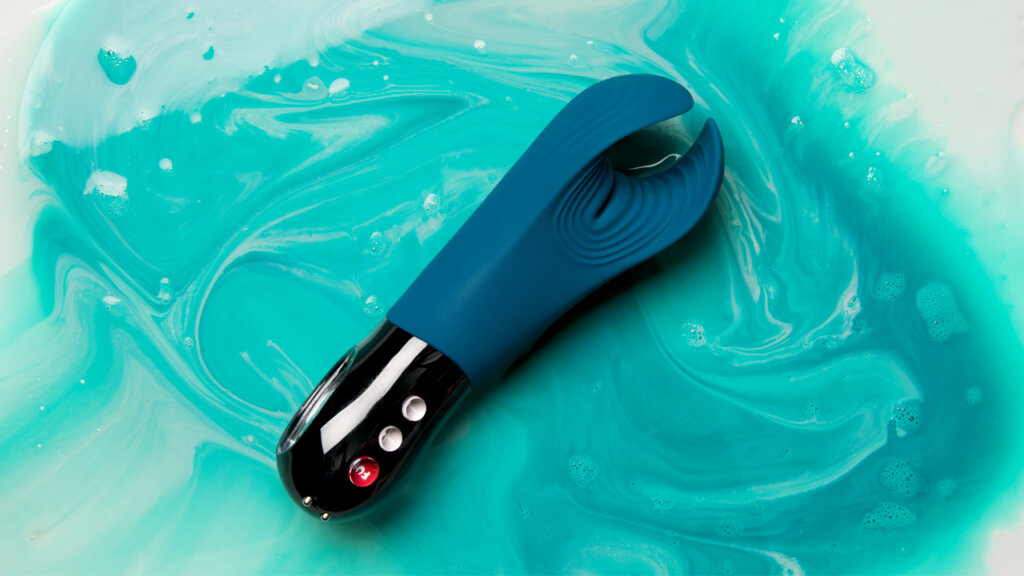 A handjob never goes out of style, and if you use a sleeve, it will be a completely different experience to what you already know. There are many different models, so you can either get an explosive handjob or, for example, a wild handjob.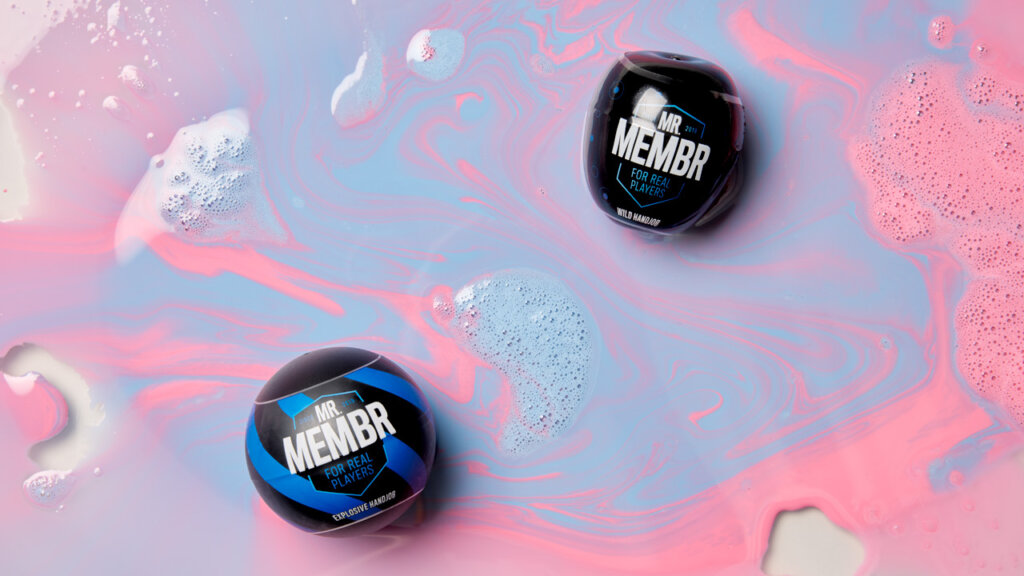 Mutual play
Hopefully you will have gained the courage to try out mutual masturbation with a partner and discover for yourself how intense and stimulating it can be.
Look at it as a mutual game, where you take advantage of the fact that you know yourself best. In this way, you will have a great opportunity to pass on that knowledge.
Enjoy!
Related blog posts