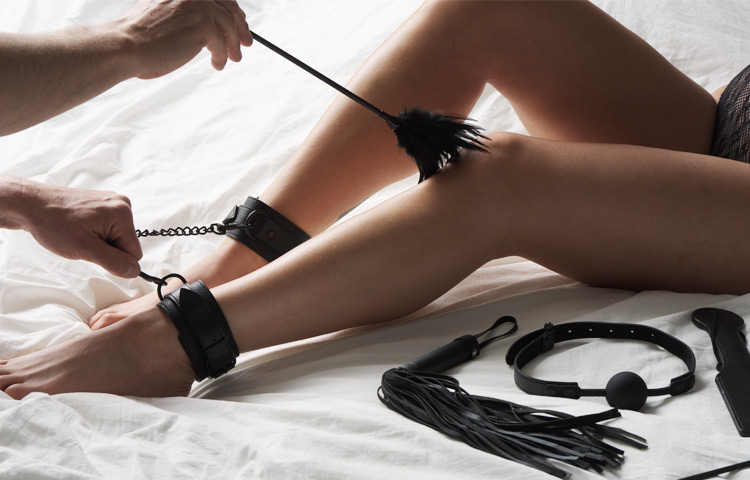 Gentle dominance for beginners
Have you and your partner built love, trust, and a solid relationship over a long period of time? Congratulations!
Does that mean your routines take up more space than romance? Probably. At least, that's how it is for most people.
Everyday life does, after all, take up most of our time, so if you want more escapades in your life, you better plan it.
Here's where I'd like to introduce you to gentle dominance: the obvious place to let go of the reins, leave everyday life at the door and turn off the constant buzz in the back of your mind about the daily grind.
If you're a beginner in the world of dominance, and your definition of it is a slap on the butt, then this is the blog post for you.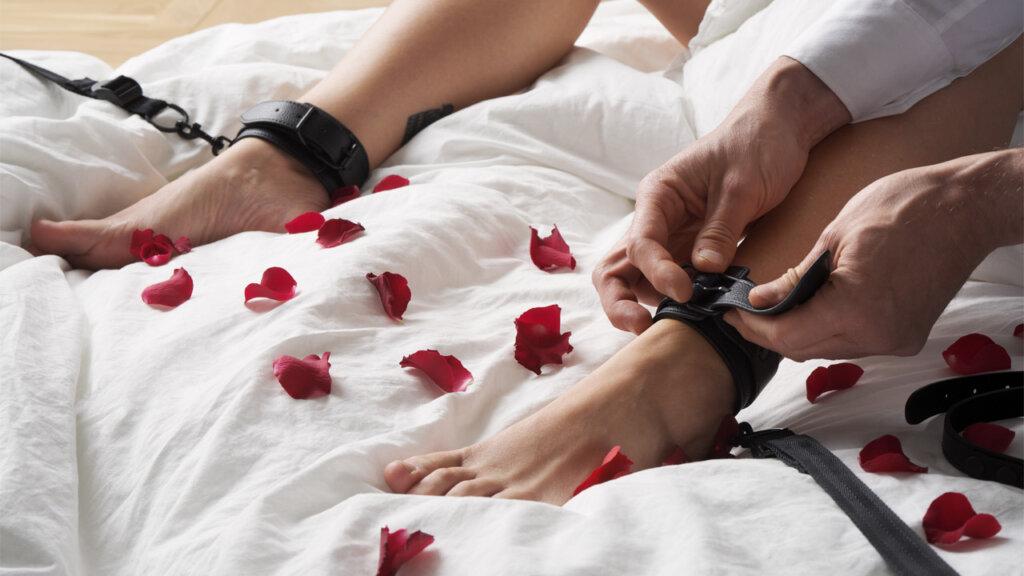 Who can explore gentle dominance?
The short answer is: everyone. 
If you've seen or read Fifty Shades of Grey, you know what it means when one party dominates the other.
Even though the films (and the books, of course) are, first and foremost, telling a romantic story, they have some basic elements that have inspired many to take a closer look at dominance. 
This doesn't mean that you have to have a penthouse, a helicopter, or an entire basement filled to the brim with tools and velour. You can start off with less!
When you're in a sexual situation where one party dominates the other, it's about giving in and letting yourself be seduced. 
You don't need to have read piles of BDSM guides or be wearing leather from head to toe. You need to feel good about the outfits you're wearing, and you need to have talked about what can happen along the way.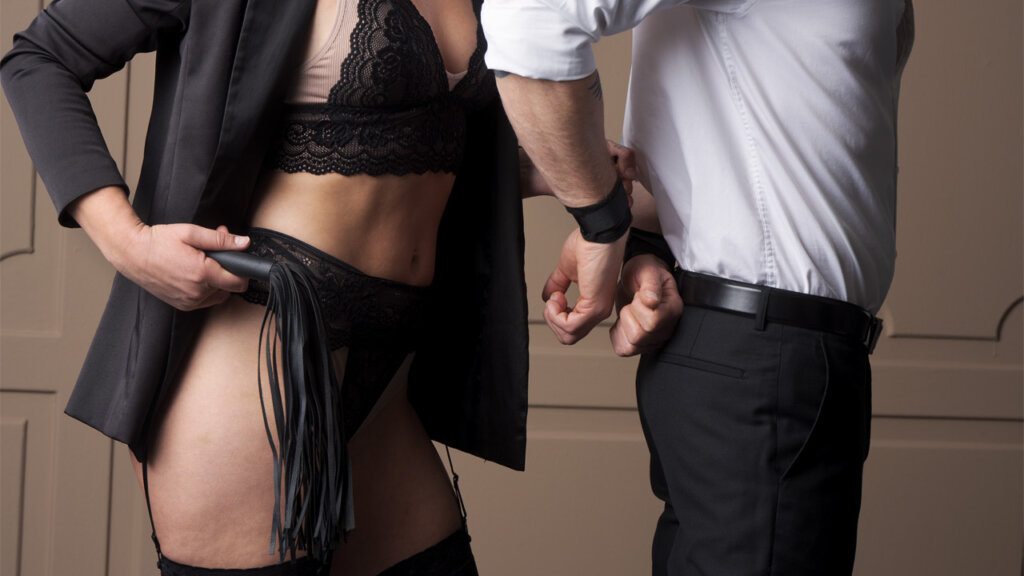 What can gentle dominance do for you?
Gentle dominance can give you an experience you might not have had before. 
See it as a trip to an amusement park: It's an active choice to spend a single day at that particular place. 
You're both excited and have expectations that you'll have a fun day and a good experience. 
When you're there, you'll find rides that you'd like to try more than once, and there are some you know in advance are not for you. 
Nevertheless, you'll find out if they live up to your expectations and if it's a place you want to visit again. 
Gentle dominance can provide your relationship with the same. You don't have to decide in advance whether you want to buy an annual pass or settle for a day pass. 
When you choose to explore dominance, you create an opportunity to put everyday life on pause. And who couldn't use a break from packed lunches and laundry? 
It's a space that requires you to be present and extra aware of each other's signals and the fact that your trust is bared. It's a different way of being together.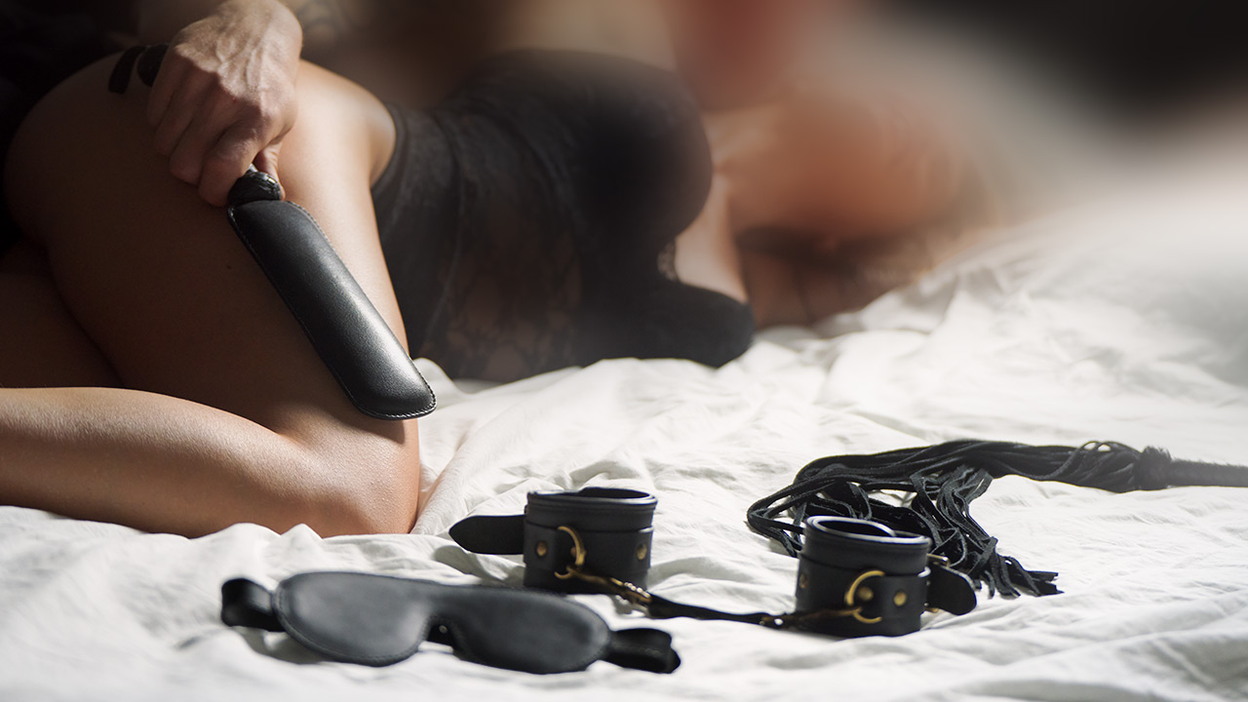 How do you get started?
Start by matching expectations: Who should be the dominant party? What would you like to happen? Are there any specific products that you would like to explore?
Make a date night out of it where you focus fully on each other, from the moment you start setting the table until you lie close together and talk about the experience. 
An obvious choice would be to wear nice lingerie from the brand NORTIE, which makes you feel sexy. As a huge bonus, it's also comfortable to wear.
It helps to set the mood for a date night, which may very well develop into more than red wine and leftovers. 
Whether you're looking for a pair of black stockings, a red bodystocking, or a lace catsuit, you will easily find what suits the evening you have in mind. 
If you feel like having another evening with gentle dominance, there's always a NORTIE outfit that fits. 
Psst! You can learn more about NORTIE lingerie in my review of select styles.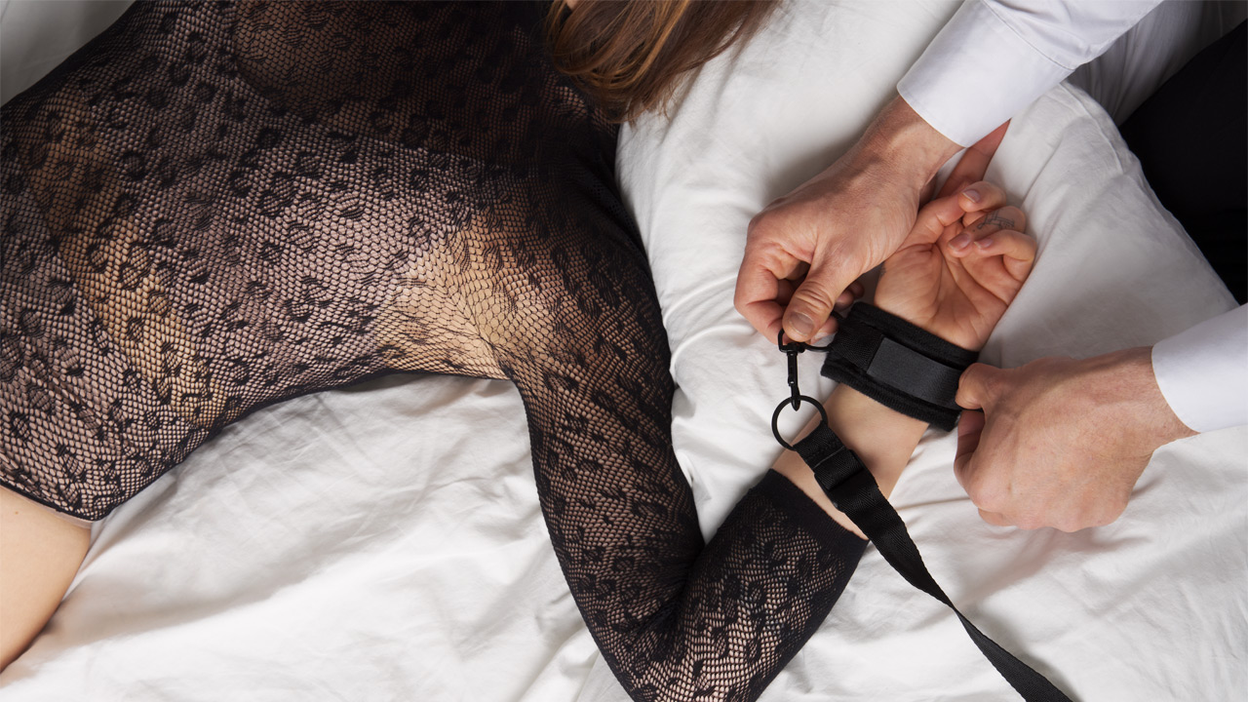 Which products should you choose?
Don't worry if you have difficulty selecting which products you'd like to use to explore dominance; there's a solution to this. 
The obaie series has everything you need to pique your curiosity. 
If you think "a little of everything", because it's nice to have something to choose from, you should take a closer look at the obaie Kinky Bondage Set or maybe the obaie Take Control Bondage Set. 
Is it all about being tied up and spanked a little? 
There are various cuffs for both wrists and ankles with velcro or buckle closure. Both types are suitable for beginners, but the versions with velcro closure are often softer, and they're faster to adjust. We recommend this soft model from obaie.
With a flogger, you can hit so that it can be felt, but without causing much pain. The pain teases the nerve endings on the skin, so the more and the harder you hit, the more you feel it. This flogger from obaie is perfect for beginners. 
If you want to try hard, firm strokes reminiscent of slapping with a flat hand, then you need to get a paddle. See it as an extension of the hand that can hit and feel different.
A richer experience
When you talk about it afterwards, there may be different impressions that need to be digested.
Did it go as you'd hoped? Was it anything other than a fun game? Should it be more than a one-time event?
New thoughts and ideas may arise that may make you want to take a closer look at other forms of sexual interests. 
Either way, you have explored something new together, and hopefully it has provided inspiration for more play and new experiences.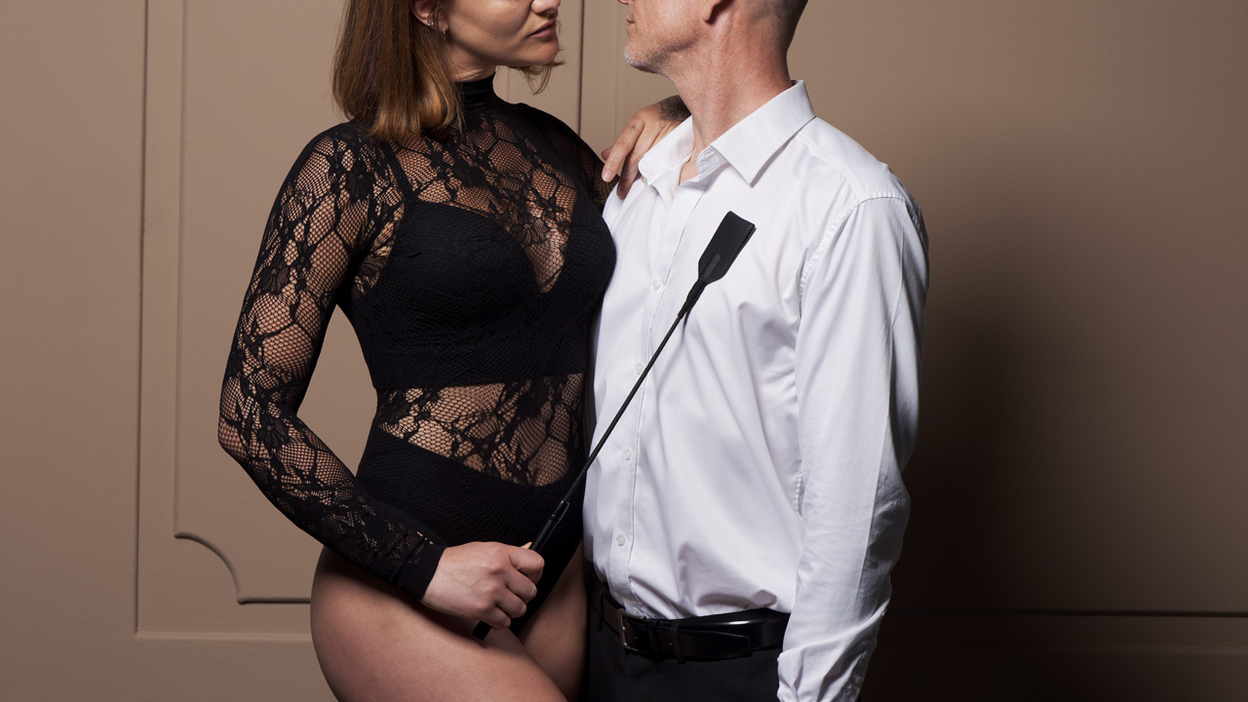 Related blog posts